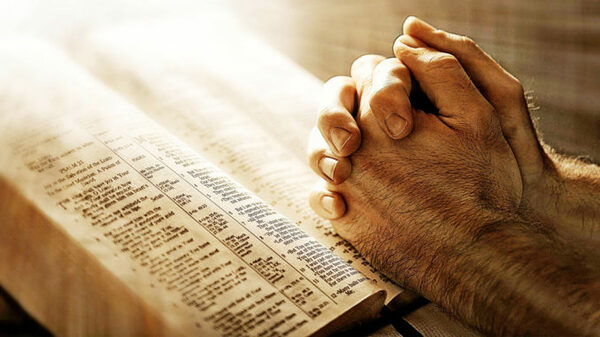 July Newsletter Good Shepherd Presbyterian Church
Prayer
Why Pray if God is Sovereign
Scripture teaches us that God is sovereign over all of life. We know He rules the heavens and earth in His providence. We know that He has foreordained whatsoever comes to pass. We know that He has chosen us in Him before the foundations of the world to be His workmanship, created in Christ Jesus. This said, how are we to understand prayer in light of the sovereignty of God? Below is a brief examination of the matter by Sinclair Ferguson:
In a way that's a form of a bigger question that sometimes people who ask that question don't ask, which is, "If God has planned all things, why should we do anything?" And we understand that what we do as Christians we do for a variety of reasons.
One is because God has taught us to do it in His word. So the bargain basement level answer to the question is that we pray because God has told us to pray, even if we don't understand how prayer works and how He employs our prayer.
The second thing is to say that the sovereignty of God does not destroy human responsibility but is actually the foundation for it. And the sovereignty of God never destroys secondary causes. So what we want to say is that God plans all things. We pray because, among other things, our prayers are part of the instrumentation God has planned in order that He would fulfill His purposes.
When you think about it, it is really a wonderfully gracious thing that God has the power to do things without us—without our prayers, without our intercession—but He's our Father, and so He wants to catch us up into His purposes just like a father would do with his own children. You could say, "Get out of my way, I'll do that," but a true human father doesn't do that. A true human father comes along and brings his children along, and brings them into his purposes, and delights to see them grow in fulfilling his aspirations for them.
Dr. Sinclair Ferguson
The Necessity of Prayer
Prayer is a vital necessity to the Christian life. It is an evident proof of our election. It is the blessed mediatorial work of the Holy Spirit in our souls, which enlivens our minds and affections to the blessed gifts of our Father through His Son and our Savior Jesus Christ. It is the means by which we demonstrate our utter reliance upon the sovereign Lord in all things. Prayer is the means by which we express to the Lord our desires and pleas. Prayer is that conduit for our assurance and hope in Christ.
Christ taught us to pray. Paul commands us to pray, saying, "Pray without ceasing," in 1 Thessalonians 5: 17. Calvin, commenting on Paul's previous command that we rejoice evermore, notes, "Our minds are easily dispirited, until they give way to impatience, we must observe the remedy that he subjoins immediately afterwards." Prayer comforts our souls. Prayer silents our doubts. Prayer reminds us that we have the God of sovereign providence as our own.
Christ's life was centered from prayer. Often He would look toward the heavens and speak to His Father. On the night of His betrayer He prayed at length to the Father for His elect. On the cross His final cry was to the Father, noting, "It is finished." Christ showed us the necessity of prayer, the benefits of it, and the joy found in it.
As a church, approaching the coming Fall, it is hoped that we can set our prayers above, to be constant in prayer, hoping the Lord will move mightily in our midst. You are encouraged to make this your prayer in July:
That God would manifest His glory, and strengthen the Church, and demonstrate His compassion to our community, nation, and the world, by an abundant outpouring of His Holy Spirit. That He would bring a new Reformation in all parts of Christendom, seeing nations delivered from their great and many calamities, and to bless them with the unspeakable benefits of the Kingdom of our glorious Redeemer, and to fill the whole earth with His glory."
The Place of Prayer
What is the goal of the Christian life? Godliness born of obedience to Christ. Obedience unlocks the riches of the Christian experience. Prayer is what prompts and nurtures obedience, putting the heart into the proper "frame of mind" to desire obedience.
Of course, knowledge is also important because without it, we cannot know what God requires. However, knowledge and truth will remain abstract unless we commune with God in prayer. It is the Holy Spirit who teaches, inspires, and illumines God's Word to us. He mediates the Word of God and assists us in responding to the Father in prayer.
Prayer has a vital place in the life of the Christian. First, it is an absolute prerequisite for salvation. Some people cannot hear; yet though deaf, they can be saved. Some may not be able to see; yet though blind, they can be saved. Knowledge of the Good News—salvation through the atoning death and resurrection of Jesus Christ—will come from one source or another, but in the final analysis, a person must humbly ask God for salvation. The prayer of salvation is the one prayer of the wicked God has said he will hear.
What do those in heaven have in common? Several things. They have all been justified, having put their faith in the atonement of Christ. They are all praising God. And they have all prayed for salvation. To be without prayer is to be without God, Christ, the Holy Spirit, and the hope and reality of heaven.
Second, one of the surest marks of the Christian is his prayer life. One might pray and not be a Christian, but one could not possibly be a Christian and not pray. Romans 8:15 tells us that the spiritual adoption that has made us sons of God causes us to cry out in verbal expressions: "Abba! Father." Prayer is to the Christian what breath is to life, yet no duty of the Christian is so neglected.
Prayer, at least private prayer, is difficult to do out of a false motive. One might preach out of a false motive, as do the false prophets; one might be involved in Christian activities out of false motives.
Many of the externals of religion might be done from false motives, but it is highly unlikely that anyone would commune with God out of some improper motive. Matthew 7 tells us that in the "last day," many will stand at the Judgment and tell Christ of their great and noble deeds done in his name, but his response will be that he does not know them.
So, we are invited, even commanded, to pray. Prayer is both a privilege and a duty, and any duty can become laborious. Prayer, like any means of growth for the Christian, requires work. In a sense, prayer is unnatural to us. Though we were created for fellowship and communion with God, the effects of the Fall have left most of us lazy and indifferent toward something as important as prayer. Rebirth quickens a new desire for communion with God, but sin resists the Spirit.
We can take comfort from the fact that God knows our hearts and hears our unspoken petitions more than the words that emanate from our lips. Whenever we are unable to express the deep feelings and emotions of our souls or when we are completely unclear about what it is for which we ought to be praying, the Holy Spirit intercedes for us. Romans 8:26-27 says, "the Spirit helps us in our weakness; for we do not know how to pray as we ought, but the Spirit himself intercedes for us with sighs too deep for words. And he who searches the hearts of men knows what is the mind of the Spirit, because the Spirit intercedes for the saints according to the will of God." When we don't know how to pray or what to pray for in a given situation, the Holy Spirit assists us. There is reason to believe from the text that if we pray incorrectly, the Holy Spirit corrects the error in our prayers before he takes them before the Father, for verse 27 tells us that he "intercedes for the saints according to the will of God."
Prayer is the secret of holiness—if holiness, indeed, has anything
secretive about it. If we examine the lives of the great saints of the church, we find that they were great people of prayer. John Wesley once remarked that he didn't think much of ministers who didn't spend at least four hours per day in prayer. Luther said that he prayed regularly for an hour every day except when he experienced a particularly busy day. Then he prayed for two hours.
The neglect of prayer is a major cause of stagnation in the Christian life. Consider the example of Peter in Luke 22:39-62. Jesus went to the Mount of Olives to pray as was his custom and told his disciples, "Pray that you may not enter into temptation." The disciples fell asleep instead. The next thing Peter did was try to take on the Roman army with a sword; then he denied Christ. Peter did not pray and as a result fell into temptation. What is true of Peter is also true of all of us: we fall in private before we ever fall in public.
Is there a right and wrong time for prayer? Isaiah 50:4 talks about the morning as the time when God gives the desire to pray on a daily basis and about renewed confidence in God. But there are other passages that give times of prayer during all times of the day.
No part of the day is set apart as being more sanctified than another. Jesus prayed in the morning, during the day, and sometimes all night long. There is evidence that he had a time set aside for prayer; however, considering the relationship Jesus had with the Father, we know that communion between them never stopped.
First Thessalonians 5:17 commands us to pray without ceasing. It means that we are to be in a continual state of communion with our Father.
Excerpt from Does Prayer Change Things? by R.C. Sproul
Our Church Community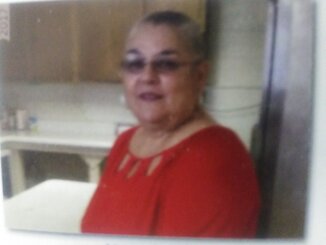 Meet Irma. Irma has been a part of Good Shepherd for many years, having become a member recently. A lifelong inhabitant of Ajo, she is married to her husband Armando, and has three sons. Irma is a super cook and beloved sister in Christ. She has served the church tirelessly over the years, most recently helping with the fundraiser to send our daughter, Faith, to London to serve on the mission field. Make it a priority to introduce yourself to Irma, a sister and good friend in Christ.
WCF Shorter Catechism: Prayer
Below are questions and answers from the Westminster Shorter Catechism on prayer, which address what is prayer and how it is employed in a Christian's life:
Q. 88. What are the outward and ordinary means whereby Christ communicates to us the benefits of redemption?
A. The outward and ordinary means whereby Christ communicates to us the benefits of redemption are, his ordinances, especially the Word, sacraments, and prayer; all which are made effectual to the elect for salvation
Q. 98. What is prayer?
A. Prayer is an offering up of our desires unto God, for things agreeable to his will, in the name of Christ, with confession of our sins, and thankful acknowledgment of his mercies
Q. 99. What rule hath God given for our direction in prayer?
A. The whole Word of God is of use to direct us in prayer; but the special rule of direction is that form of prayer which Christ taught his disciples, commonly called the Lord's Prayer.
Q. 100. What doth the preface of the Lord's Prayer teach us?
A. The preface of the Lord's Prayer, which is, Our Father which art in heaven, teaches us to draw near to God with all holy reverence and confidence, as children to a father, able and ready to help us; and that we should pray with and for others.
Q. 101. What do we pray for in the first petition?
A. In the first petition, which is, Hallowed be thy name, we pray that God would enable us, and others, to glorify him in all that whereby he makes himself known; and that he would dispose all things to his own glory.
Q. 102. What do we pray for in the second petition?
A. In the second petition, which is, Thy kingdom come, we pray that Satan's kingdom may be destroyed; and that the kingdom of grace may be advanced, ourselves and others brought into it, and kept in it; and that the kingdom of glory may be hastened.
Q. 103. What do we pray for in the third petition?
A. In the third petition, which is, Thy will be done in earth, as it is in heaven, we pray that God, by his grace, would make us able and willing to know, obey, and submit to his will in all things, as the angels do in heaven.
Q. 104. What do we pray for in the fourth petition?
A. In the fourth petition, which is, Give us this day our daily bread, we pray that of God's free gift we may receive a competent portion of the good things of this life, and enjoy his blessing with them.
Q. 105. What do we pray for in the fifth petition?
A. In the fifth petition, which is, And forgive us our debts, as we forgive our debtors, we pray that God, for Christ's sake, would freely pardon all our sins; which we are the rather encouraged to ask, because by his grace we are enabled from the heart to forgive others.
Q. 106. What do we pray for in the sixth petition?
A. In the sixth petition, which is, And lead us not into temptation, but deliver us from evil, we pray that God would either keep us from being tempted to sin, or support and deliver us when we are tempted.
Q. 107. What doth the conclusion of the Lord's Prayer teach us?
A. The conclusion of the Lord's Prayer, which is, For thine is the kingdom, and the power, and the glory, for ever. Amen, teaches us to take our encouragement in prayer from God only, and in our prayers to praise him, ascribing kingdom, power, and glory to him; and, in testimony of our desire, and assurance to be heard, we say, Amen.
4th of July Celebration: Good Shepherd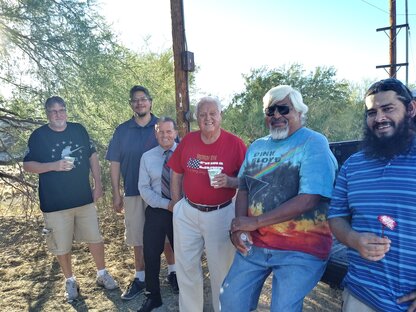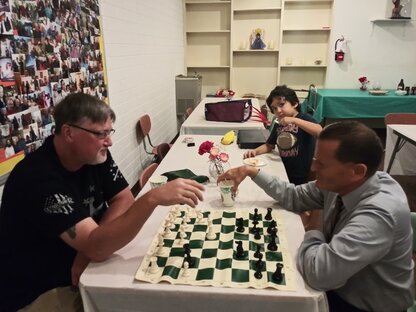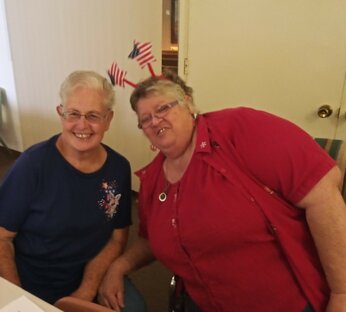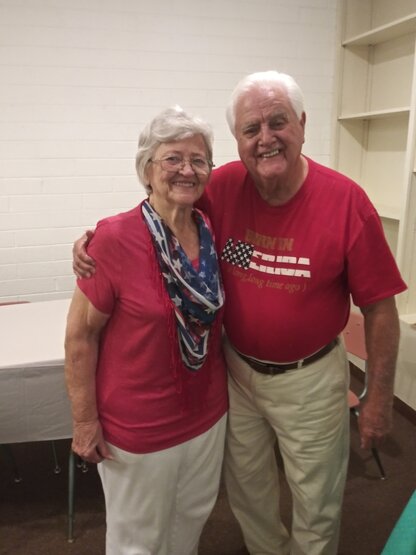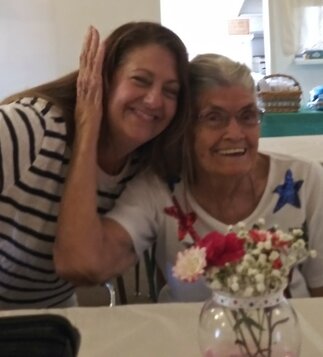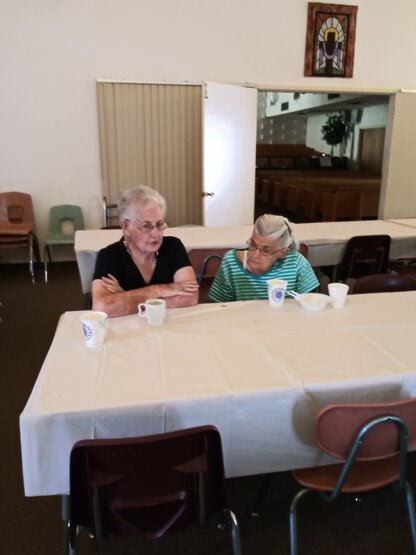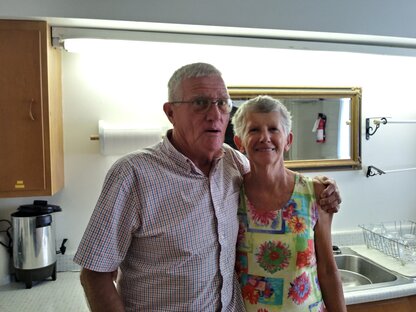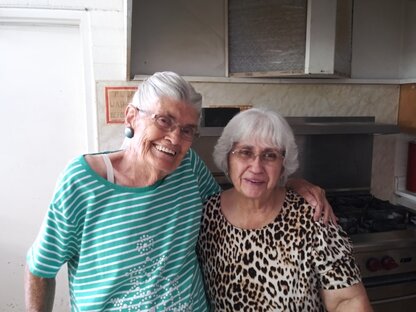 Faith's Mission Trip to London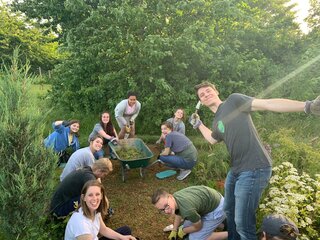 Gardening with the youth club!
Faith's mission trip to London has been non-stop laboring on the mission field. She has been involved with a team of four working with South Asians from India, Pakistan, and Sri Lanka, Somalia, and Afghanistan. Her duties have included:
Working in a charity shop
Youth and kid's Bible club
Bible study
Door to door and book table evangelism
Playing piano at church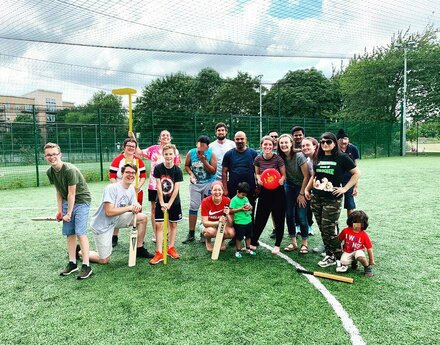 Church Cricket outing in london.
Faith before London's Eye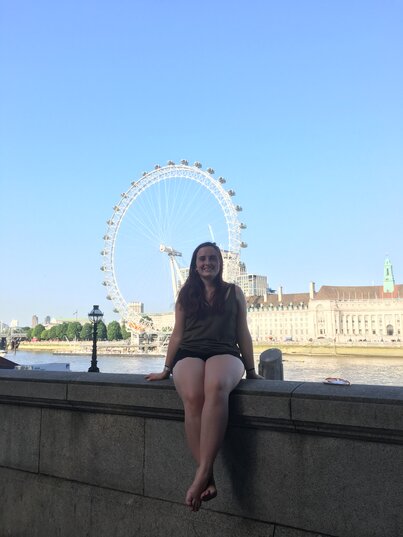 A Reformed, Evangelical, Presbyterian church. A member of the Evangelical Presbyterian Church.
Our address is: 400 W. Palo Verde Ave Ajo, AZ 85321