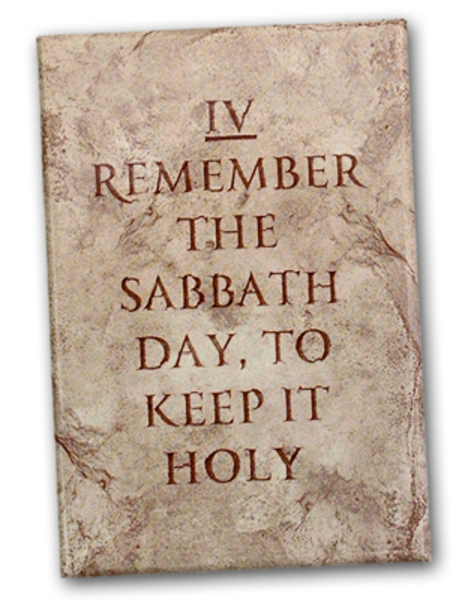 October Newsletter
Worship and the Lord's Day Good Shepherd EPC
The Beloved Doctrine of Irresistible Grace
In this month's issue we look at the true cost of following Christ, the blessed benefits of the Lord's sovereign call of salvation, and our day of rest and worship..
The Fourth Commandment, which spoke of the necessity of our worship for God on the 7th day, in remembrance of the Lord's 7th Day rest in creation, and our sabbath rest in Christ, is a reminder of the privilege and blessing of our day of rest and worship the Lord has left us. On Sunday, we are observing the "I Am" statements of Jesus in the Gospel of John. Be sure not to miss any of the installments in the series covered on Sunday.
Below is an article I published in 2014 that references the text covered the last day of worship, where Christ is introduced as the Resurrection and the Life.


The Comfort of Irresistible Grace
by Dr. Kevin Hartley
In the eleventh chapter of John's gospel, where we read that Christ spoke to His disciples about Lazarus' sickness and subsequent sleep, John notes that the disciples misunderstood the Lord, thinking Lazarus was merely asleep. It was then that John noted that Christ said to them plainly, "Lazarus is dead." Even then the disciples would have no awareness of the true power of Christ, concluding as Thomas said, "Let us also go, that we may die with him." Upon Christ's arrival at Bethany, there was further evidence of the dullness of men. When Martha met Christ, He declared Himself to be the Resurrection and the life, only to have her debate with Him theologically in her own skewed awareness, concluding that the Lord could only be speaking of the final resurrection alone. She would have no thought of the Lord's power to raise the dead immediately, even though Jesus said to her plainly, "Thy brother shall rise again." The theology made sense to her, but not the true power and nature of Christ. When the dullards of Bethany gathered at Lazarus' tomb to debate with Christ about rolling back Lazarus's tombstone, it is said that the fury of Christ was as groaning. The unbelief of all those present at Lazarus' tomb led to that most succinct of verses, "Jesus wept," not out of pity, but out of sorrow at the prevailing disbelief of all. So let all today consider, does not the Lord still weep over the insipidness of unbelief?
Consider how long this truth about the Lord's power to raise the dead has been disputed by men. From the beginning men have failed to believe the simplest declaration of God. Consider God's first affirmation of death; for the Hebrew reader it can be stated no clearer by God, when He said to Adam the first, מֹ֥ות תָּמֽוּת, dying you die. In the Hebrew these are two verbs, one an infinitive, the other the imperfect, together they are as absolute an expression as can be written. It is a declaration that cannot be mistaken. When Adam ate from the tree of the knowledge of good and evil, he and all those in his loins died; they did not sleep nor were they merely wounded or sickened, they died. Death is absolute as an end to all evidence of life. It is fascinating that men have to continuously be reminded that death is the complete absence of all life. Adam's transgression and subsequent state are evidenced by two subsequent facts; one, he died physically, and second, as evidenced by his actions, he died spiritually; for now he hid in fear of God and knew the naked nature of his fallen and disparate resulting condition. Thus, while men try and continue to debate with God that they are not dead, their actions and eventual extinguished life speak of the reality of man's estate. It can be said as plainly as Christ said, men are dead.So let us query; what can a dead man do?
Can he move? Can he summon physical strength at all? Can he arrest the rot of death and decay? Can he desire to live? Can he reason well enough to devise a scheme to overcome death? Can he live well enough, good enough, healthy enough, to escape death? God forbid. Yet more, what can men do for the dead? Can eloquence of speech and persuasion of life raise the dead? Can a good argument suffice? Can assistance to a corpse to rise give any life to the lifeless? Can energy, science, medicine, or the schemes of men, ever do anything more than what men now do for the dead? All men can do today, despite all of his supposed advances, is to paint the dead and attempt to give them the appearance of life. Yet, all know that a corpse is a corpse and death cannot be conquered by men; flesh will decay and a corpse shall by man's impotence never live again. One truth that did not need to be disputed at Lazarus' tomb was that known to all present; Lazarus was dead, it had been beyond three days, and dying he was truly dead. From the disciples to the sisters of Lazarus, along with the multitude gathered, all understood this one truth; death is conclusive and beyond contestation.
Death is self evident. Ezekiel understood death. When he was shown a valley of bones, they were so long in decay and rot that they were said to be dry. Yet, they were not simply dry, but the text notes the startling nature of their decay, saying, וְהִנֵּ֖ה יְבֵשֹׁ֥ות מְאֹֽד, that is, "behold, they were exceedingly dry." When the LORD asks Ezekiel if the bones could live again, all Ezekiel could say was, "O Lord GOD, thou knowest (Ezek. 37: 3)." The Lord would then demonstrate His power over death; for He alone could rattle the bones, bring them together, craft sinews and flesh upon them, and even then, breathe life into the lifeless corpses. Sin has brought death; not sickness only, not weakness, not faulty reasoning alone, but the wretched state of lifelessness and decay. Death is never pleasant; its stench is putrid, its sight repulsive, and its lifelessness is terrifying to all men.How many have lived in certainty of their conquest over death? How many of those who were so deluded, at the moment of their last breath, when the grip of death strangled their final muster of strength, left them aghast at their demise?
Death ends all arguments against its conquest. Death puts an end to all disputes or imaginations of men's success. Death is the final death knell that silences all the boasting of men. Never has a dead man needed convincing that he is dead, since the dead cannot be convinced of anything. Why then is it so difficult to convince dead men that they are dead?It should come as no surprise that unbelief is as prevalent in our day as it was in Bethany that day. However, consider this one fact; the one argument no one made that day was that Lazarus was not really dead. Once at the tomb, Christ's disciples, Lazarus' sisters, the crowd, and Lazarus himself, had one certain truth; the one thing evident to all was that Lazarus was truly dead; so dead was he that by the fourth day the stench of decay was undeniable. Imagine how foolish one would have been to dispute with anyone that day regarding Lazarus' death.
Surely the crowd would have risen up in great anger and fury at any that would deny the undeniable; Lazarus was dead. Thus only a fool would have attempted to convince anyone in the crowd that Lazarus was not truly dead, let alone could live again.How much more stupefied then would a man be to argue with the Son of God Himself? Would one dare to say to the Lord, "you are mistaken, Lazarus is merely asleep, or he is in need of coaxing, or in a coma and needs recitation, or simply in need of help as he is weak." How could anyone so argue with Christ, when He plainly said, "Lazarus is dead?" Perhaps men in their own ignorance would dare pose such an argument; however, the one person that could never present such an argument that day was Lazarus; being dead, he could neither think nor desire to say anything to the contrary. Dead men simply lie and life is not found in them.It is startling then that so many stand outside the tomb of Adam and dare argue with our Lord, saying, "Death is not really death." While they will not say it outright, so many that claim the name of Christ argue that Adam did not die nor did we die in him, neither was Lazarus really dead.
The dispute continues over the fact of death. How can men be so misguided? In our day, as in all days since Adam's transgression, such feverish ignorance prevails among men; men continue to believe that sin has merely left men slumbering or sickly, not dead. Death is peculiarly denied by multitudes standing outside Adam's tomb. How can we begin to dispute with the crowd that is so misguided? Can we convince the crowd that the dead are truly dead?Let us begin with the undeniable declaration of God that in Adam we are dead. Adam surely died, this is certainly undeniable as Adam not only was cast out of Eden but was also buried at an old age. Lazarus as well died; not just once, but twice. So then, let us join with all those in Bethany, agreeing with Christ that Lazarus was surely dead, just as Adam surely is dead. Then let us agree with the true gospel that in Adam all of us were rendered dead, as Paul wrote, Wherefore, as by one man sin entered into the world, and death by sin; and so death passed upon all men, for that all have sinned (Rom. 5: 12).
Let us then along with those gathered at Dort agree:
"This election was not founded upon foreseen faith and the obedience of faith, holiness, or any other good quality or disposition in man, as the prerequisite, cause, or condition of which it depended; but men are chosen to faith and to the obedience of faith, holiness, etc. Therefore election is the fountain of every saving good, from which proceed faith, holiness, and the other gifts of salvation, and finally eternal life itself, as its fruits and effects, according to the testimony of the apostle: "For he chose us (not because we were, but) in him before the creation of the world to be holy and blameless in his sight." (Eph 1:4). Canons of Dort: First Head Article 9."
Simply, if we agree that we are dead in Adam then we can only conclude that we can only be made alive by God's power alone. Death is truly death and life only comes to those called by the power of God. How foolish would anyone in Bethany that day have been to argue with Christ that Lazarus willed himself alive, or aided in his resurrection, or had to concur with Christ before he would arise? Surely everyone there knew that Lazarus was dead. How foolish then seems the argument that men are born again because they choose life?Salvation is solely God's work in Christ. Only Christ can call the dead to life. When Christ said, "Lazarus arise;" he arose. Christ did not posture an option for Lazarus, as though to say, "Lazarus, if you want to live, then make it so, live; want it, take it, believe it, you can live." This is not the Christ of scripture, for when Christ says arise, the dead rise. Dead men cannot live or attempt anything resembling life; a dead man cannot breathe, he cannot eat, he cannot think, he cannot desire, he cannot move; he is dead. Only the living live and when alive they do those things living men do; they breathe, they are nourished, they think, and they labor.
The true gospel is really as simple as this premise; the dead are dead and the living are alive, and the only thing that distinguishes one from the other is that Christ said to one, "Arise," and the dead arose. Then the living came forth from the tomb of death. Everyone at Lazarus' tomb understood the dead do not live, why then is it so difficult for men to believe this undeniable truth today? The denial that in Adam all sinned and died and cannot live unless they are raised by the power of God alone is a rejection of the truth of the gospel itself. Salvation is accomplished by the power of God alone that declares life where there was but death. It is time the dead were taught they were dead rather than striving to convince the dead that they can live if they truly seek it. Can it be said any simpler than Christ said it, when He said, no man can come unto me, except it were given unto him of my Father (Jn. 6. 65).
Published May 2014 by Dr. Kevin Hartley
http://www.mountainretreatorg.net/articles/the_comfort_of_irresistible_grace.shtml


Hurry! An Unimaginable Fall in the Desert Awaits!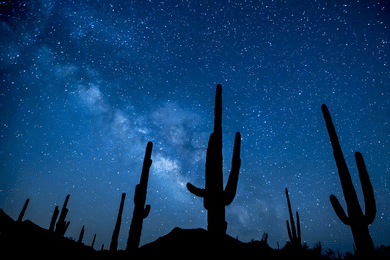 Northern Saints
Snow Birds
Friends from Afar
It's Here!
The envied endless perfect days of Arizona in the Fall have arrived. Hitch the trailer, book the flight, pack the car, and hurry! For you do not want to miss another day of ideal temperatures, pristine, cloudless skies, and ideal cool nights, enjoyed while sitting beneath night skies illuminated with countless stars. Why waste another day in the dreary, gray, bitter days of the North, especially when you can spend your days worshiping and communing together with us at Good Shepherd EPC.
The Queen of Christian Graces: A. W. Pink
TRUE CHRISTIAN LOVE
by A. W. PINK
Love is the Queen of the Christian graces.
It is a holy disposition given to us when we are born again by God.
It is the love of God shed abroad in our hearts by the Holy Spirit.
True spiritual love is characterized by meekness and gentleness,
yet it is vastly superior to the courtesies and kindnesses of
the flesh.
We must be careful not to confuse human sentimentality,
carnal pleasantries, human amiability and affability with
true spiritual love.
The love God commands, first to Himself and then to others, is
not human love. It is not the indulgent, self-seeking love which is
in us by nature. If we indulgently allow our children to grow up
with little or, no Scriptural discipline, Proverbs plainly says
we do not love them, regardless of the human sentimentality and
affection we may feel for them.
Love is not a sentimental pampering of one another with a loose
indifference as to our walk and obedience before the Lord.
Glossing over one another's faults to ingratiate ourselves
in their esteem is not spiritual love.
The true nature of Christian love is a righteous principle
which seeks the highest good of others.
It is a powerful desire to promote their welfare.
The exercise of love is to be in strict conformity
to the revealed will of God.
We must love in the truth.
Love among the brethren is far more than an agreeable
society where views are the same. It is loving them for what
we see of Christ in them, loving them for Christ's sake.
The Lord Jesus Himself is our example.
He was not only thoughtful, gentle, self-sacrificing and patient,
but He also corrected His mother, used a whip in the Temple,
severely scolded His doubting disciples, and denounced hypocrites.
True spiritual love is above all faithful to God
and uncompromising towards all that is evil.
We cannot declare, 'Peace and Safety' when in reality
there is spiritual decay and ruin!
True spiritual love is very difficult to exercise
because it is not our natural love. By nature we would
rather love sentimentally and engender good feelings.
Also many times true spiritual love is not received
in love, but is hated as the Pharisees hated it.
We must pray that God will fill us with His love and
enable us to exercise it without dissimulation toward all.
Where Have All the Christians Gone?
It Is A Super Lord's Day Not A Super Bowl Day
Feb 2, 2019 by Dr. R. Scott Clark
In 2018 an estimated 111 million people watched the Super Bowl. That is about 1/3 of all Americans. In our media-fragmented age, in our cord-cutting age, in our on-demand age, rarely do that many people watch the same thing at the same time. For those outside of North America, the Super Bowl is the championship game of the National Football League, an American professional football association. It is a major cultural event. It seems likely that, if the influence of the league and the game continue to grow, the day after the Super Bowl will become a national holiday to allow Americans to clean up and recover from their celebration. All the grocery ads this week were focused on selling goods to those preparing for Super Bowl watch parties. Never ones to miss out on an opportunity to appropriate the culture, some evangelical churches have begun hosting Super Bowl watch parties—though it is unclear just what good news such church-sponsored events announce.
Perhaps you have never considered the phrase, "Super Bowl"? In American football, a bowl game is an American football game played at the end of the season. In college football it is a reward for having at least a mediocre season (winning 6 games). They are typically played in warm climates and the players are given tours and gifts for participating. In the NFL, the Super Bowl is the only "bowl" game and it is for the championship. It is super in the old-fashioned sense of the word, inasmuch as it signals that this game is beyond, above all other football games. For many Americans, Sundays are now only significant because on them in the Autumn and for part of Winter, professional football games are played. For many Americans, after the Super Bowl, Sundays become relatively empty. Some begin to look forward to the baseball season, others begin watching college basketball. This is the new, late-modern liturgical calendar: Super Bowl, March Madness, NBA Playoffs, World Series, College Football Playoffs.
The New Testament was written in a similarly pagan environment, where the calendar was shaped by sporting events and the pagan pantheon (the gods). The Lord Jesus changed all that, however, in the early part of what we now know as the first century AD (Anno Domini, in the Year of the Lord). Luke writes:
But on the first day of the week, at early dawn, they went to the tomb, taking the spices they had prepared. And they found the stone rolled away from the tomb, but when they went in they did not find the body of the Lord Jesus. While they were perplexed about this, behold, two men stood by them in dazzling apparel. And as they were frightened and bowed their faces to the ground, the men said to them, "Why do you seek the living among the dead? He is not here, but has risen. Remember how he told you, while he was still in Galilee… (Luke 24:1–6; ESV).
Jesus had spent much of Friday on a cross and all of Saturday in a tomb. Luke tells us that he was raised on the next day, which Luke calls "the first day of the week." We call it Sunday but the Apostle John called it "the Lord's Day" (Rev 1:10). John used the same modifier as the Apostle Paul in used in 1 Corinthians 11:20 to speak of "the Lord's Supper." The Supper is the Lord's and, in the same way, this day is the Lord's. He claimed it by virtue of his resurrection.
Luke notes that the Apostolic Church met on the "first day of the week." He writes,
On the first day of the week, when we were gathered together to break bread, Paul talked with them, intending to depart on the next day, and he prolonged his speech until midnight (Acts 20:7)
This "breaking of bread" is the Lord's Supper. On that day Christians gathered for public worship. They collected offerings to support other Christians who were in need (1 Cor 16:2). We may confirm this from the practice of the Christians in the earliest years of the second century, where records are clear that Christians gathered for worship early on Sunday morning and again on Sunday evening.
The Christians were notable in the first and second centuries not for how much they conformed to the culture nor for their cleverness in appropriating the circus as a means of evangelism but for their relative distinction from the surrounding pagan culture. The early Christian treatise to Diognetus (c. AD 150)l says that the Christians spoke the same language and wore the same clothes but their lifestyle distinguished them from the pagans. Specifically he wrote that the Christians did not practice infanticide and wife-swapping.
The Christians were known by the pagans for their devotion for gathering together twice on the Lord's Day. In AD 112, the pagan governor Piny the Younger received letters of complaint from pagans about the Christians, who were hated because they did not participate in the pagan religious rituals, and the pagan games.2 They did not buy meat to sacrifice to the gods, and they did not worship Caesar as a god. Pliny the Younger, arrested two Christian women and tortured them until they revealed what the Christians did during their worship services. Pliny recorded their testimony and sent it to the Emperor Trajan. He acknowledged that Christians were no threat to the empire and were otherwise quite law-abiding.
In our time, however, in a misguided and even desperate attempt to remain "relevant" (as they say), many evangelicals have done what the Ancient Christians refused to do: synthesize the pagan circus (the Super Bowl) with Christianity by replacing the evening service with Super Bowl watch parties. One congregation, ostensibly for evangelistic purposes, is putting on a spectacular show with Christian celebrities and production worthy of the Super Bowl itself.
Typically, however, many Christians will simply skip the evening Lord's Day service to watch the game with their friends. Perhaps they dedicate the entire day to the Super Bowl? Most tragically of, however, many Christians no longer have an evening service to attend. Many congregations have simply given up the second service. Initially this move was to facilitate "small groups" but, over time, those give way to "family time."
As the annual Super Bowl hype is upon us once again Christians ought to remember the announcement of the angels: "He is not here, but has risen." That happened on a Sunday, the first day of the week, which he claimed by his royal authority as his own. It is not the NFL's. By his resurrection, our Lord re-ordered the calendar. Christians no longer observe the old Jewish Sabbath, which belonged to the types and shadows. We observe the Christian Sabbath, the Lord's Day, to commune with our risen Lord as his people, to hear the gospel, and to receive the holy sacraments. On it we rest, worship, and do works of mercy for our brothers and sisters in the Lord. We have no time for the Super Bowl. Our Lord Jesus is super above, beyond, transcendent over every cultural event no matter how popular or compelling it might seem at the moment.
On the Last Day our Lord Jesus will return and all such cultural events shall become like dust in the wind. Everything that our culture told us was so very important will be wiped away in the judgment and the establishment of the New Heavens and the New Earth. Then we will be face to face with our Lord, who was raised on the first day of the week, the day he claimed as his own, the Lord's Day,
—R. Scott Clark, Escondido
https://heidelblog.net/2019/02/it-is-a-super-lords-day-not-a-super-bowl-day/
A Reformed, Evangelical, Presbyterian church. A member of the Evangelical Presbyterian Church.
Our address is: 400 W. Palo Verde Ave Ajo, AZ 85321