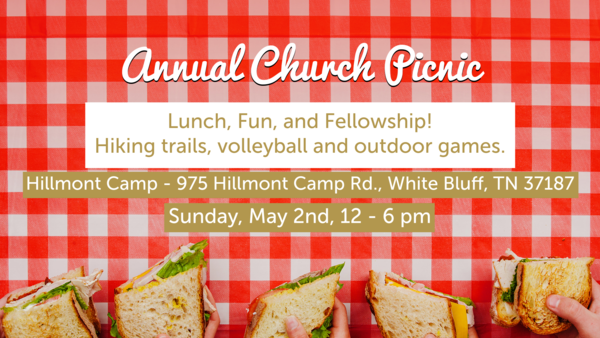 Church Picnic
Sunday, May 2, 12-6pm
Activities
Corn Hole Tournament!!!
Basketball
There is a gym and we will be playing pickup basketball.
We will also have a 3v3 tournament
Volleyball
There is a sand volleyball court
We will have volleyball games throughout the afternoon
Hiking Trails
Gaga Ball
Disc Golf (bring your own discs)
There is a rocking chair front porch!
Music? We would like to encourage all who play instruments to bring them and play music.
Meal
"Smash" Burgers
Tater Tots
Baked Beans
Tossed Salad
Fruit Salad
Ice cream and popsicle treats
Drinks (water, assorted soda & diet soda)
What should I bring?
-Outdoor seating (we will have some picnic tables and plenty of indoor chairs, but if you'd like to sit outside bring a chair)
-Casual clothing (dress casual for church Sunday, or bring a change of clothes for the picnic)
-Cornhole (if you have a set bring it -- we need several)
-Gear for activities (feel free to bring any gear to make the day more fun: kickball, basketball, disc golf, hiking supplies, volleyball, etc.)
Do I really not need to bring food or drinks? Correct! The entire day has been generously donated. Please do not bring any food or desserts for the group. We will have a fellowship meal May 30th...
Upcoming Events
Download
Annual Church Picnic - Hillmont Camp
975 Hillmont Camp Rd, White Bluff, TN 37187
The meal will be ready by Noon and served as you arrive. All will be provided.
Burgers, sides, drinks, and dessert!
Activities: Corn hole, kickball, volleyball, hiking, basketball, etc.
Sunday, May 2nd  •  12–6 pm (CDT)
Download
Luncheon, all are invited. Chicken Salad Chick catered. $15
Saturday, May 8th  •  12–2 pm (CDT)
Download
This is an add-a-dish meal. Please bring a main dish, dessert & drink!
Sunday, May 30th  •  12–1 pm (CDT)
Hillmont Camp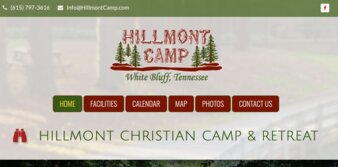 Check out our host location...
https://hillmontcamp.com
Philippians 2:16, "Holding forth the word of life; that I may rejoice in the day of Christ, that I have not run in vain,
Our address is: 1011 Butterworth Rd, Kingston Springs, TN 37082, USA