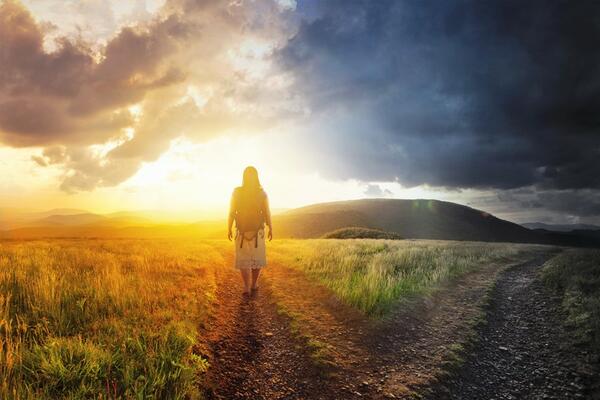 In Christ Alone
The Preacher's Pen
In Christ Alone
A recent sermon I preached was titled In Christ Alone. Here are some follow-up thoughts on this topic.
Diluting the Gospel
It is never fun when you have a child who is sick. The medicines used to be awful tasting but the ingredients were necessary for helping to cure the sickness. Today, many over-the-counter medicines are flavored; bubble-gum, cherry, grape, and orange-flavored so that the children will not fight you in taking it. Thankfully, they have found a way to sweeten the medications and yet not diminish their curing properties. Unfortunately, many have attempted to alter the Biblical message of salvation in order to make it easier for the lost to swallow. As we heard in our evangelism training through The Way of The Master, the gospel cannot be "sweetened" to make it more palatable to sinners and yet maintain its saving properties.
Weakening Sin
Sin is an offensive word and so some want to call sin, "mistakes". Some have so weakened sin and its effects that mankind can be, by nature, and do things pleasing to God apart from Christ. The root problem of this line of thinking rejects the effects of the original sin passed down through Adam. Some even say that God does not send people to hell for their sin, that to believe God would send people to hell for telling some lies is more like the bloodthirsty ancient Greek gods.
However, God takes sin very seriously and He has communicated its seriousness to us.
12 So the law is holy, and the commandment is holy and righteous and good. 13 Did that which is good, then, bring death to me? By no means! It was sin, producing death in me through what is good, in order that sin might be shown to be sin, and through the commandment might become sinful beyond measure (the NKJV reads exceedingly sinful). (Rom 7:12-13 ESV)
Removing Repentance
Cheap Grace was a term used by Dietrich Bonhoeffer in a book, The Cost of Discipleship in 1937, "the preaching of forgiveness without requiring repentance, baptism without church discipline. Communion without confession. Cheap grace is grace without discipleship, grace without the cross, grace without Jesus Christ."
Those who remove any need for repentance say one does not need to surrender to Christ as Lord, that you can continue living in sin but accept Christ as Savior. Literally, some are teaching that you do not need to repent of your sin. Yet, consider Christ's gospel message when preaching the gospel, "The time is fulfilled, and the kingdom of God is at hand; repent and believe in the gospel." (Mark 1:15 ESV)
Also, "Then Jesus told his disciples, "If anyone would come after me, let him deny himself and take up his cross and follow me. (Matt 16:24 ESV)
Some will argue God called the Jews to repentance and faith but the gospel message to Gentiles was simply to have faith in Christ. However, Paul's gospel message was one and the same to Jew and Gentile. "testifying both to Jews and to Greeks of repentance toward God and of faith in our Lord Jesus Christ." (Acts 20:21 ESV)
Another problem with Cheap Grace is that it denies the power of God making believers new creations in Christ, filled with the power of the Holy Spirit.
"But I say, walk by the Spirit, and you will not gratify the desires of the flesh." (Gal 5:16 ESV)
11 If the Spirit of him who raised Jesus from the dead dwells in you, he who raised Christ Jesus from the dead will also give life to your mortal bodies through his Spirit who dwells in you. 12 So then, brothers, we are debtors, not to the flesh, to live according to the flesh. 13 For if you live according to the flesh you will die, but if by the Spirit you put to death the deeds of the body, you will live. (Rom 8:11-13 ESV)
Multiple Paths
From C.S. Lewis to Billy Graham, we have the argument that God will accept people into His kingdom who did not know Christ but who sincerely followed other religions, even false religions. Lewis wrote, "I think that every prayer which is sincerely made even to a false god [...] is accepted by the true God and that Christ saves many who do not think they know Him" (Letters 247).
Billy Graham has made similar statements as far back as 1960 in Decision magazine and in Mccall's magazine in 1978 he said this:
"I used to play God, but I can't do that anymore. I used to believe that pagans in far-off countries were lost – were going to hell – if they did not have the gospel of Jesus Christ preached to them. I no longer believe that. I believe that there are other ways of recognizing the existence of God – through nature, for instance – and plenty of other opportunities, therefore, of saying 'yes' to God."
A statement from 1997 on multiple roads to salvation by Billy Graham can be listened to here.
Let's Proclaim The Gospel of Christ
When Jesus said, "I am the way, the truth, and the life, no one goes to the Father but through me", in John 14:6, he was not indicating that people could get to Him through other religions. The Apostle Peter was filled with the Holy Spirit and preached, "And there is salvation in no one else, for there is no other name under heaven given among men by which we must be saved." Acts 4:12
Paul makes it clear in Romans 10:9-17 that saving faith comes by hearing the gospel of Christ preached. People must hear the gospel of Christ or else they cannot be saved. Romans 10:9 says, "because, if you confess with your mouth that Jesus is Lord and believe in your heart that God raised him from the dead, you will be saved." Then verse 13, "Everyone who calls on the name of the Lord will be saved."
But, there are four important questions brought up from verses 14-15,
Question 1 "How then will they call on him in whom they have not believed?"
Question 2 "And how are they to believe in him of whom they have never heard?"
Question 3 "And how are they to hear without someone preaching?"
Question 4 "And how are they to preach unless they are sent?"
Then the answer is given in verses 15-17, and it is not, "Well, they can be saved by believing in other paths to God." Instead, the verses that follow have fueled evangelism and missions for the body of Christ for almost two thousand years.
Answer "As it is written, "How beautiful are the feet of those who preach the good news!" "So faith comes from hearing, and hearing through the word of Christ."
Let's Proclaim Salvation Is In Christ Alone
The Biblical gospel that saves is that God sent Christ to save sinners (1 Timothy 1:15). We need to agree with God's Word about our sin, that we already stand condemned in our sin and that we deserve His just punishment of everlasting torment in a place called hell (Mark 9:43-49). The good news is that while we were yet sinners, Christ died for us (Romans 5:8). God accounted to Jesus our sin and punished Him in our place so that by repentance of our sin and trusting in Christ, we are forgiven by God and the righteousness of Christ is accounted to us. (Isaiah 53)
The reality is that Scripture elevates our sin as exceedingly sinful, it doesn't weaken it. Scripture exalts God's grace as having infinite value to us, it does not cheapen it. Scripture is quite clear that there is salvation only by grace alone, through faith alone, in none other than Jesus Christ alone, rather than multiple paths being available for our redemption. This is the gospel message we are to believe and also unashamedly proclaim to a world - not just sick in sin, but dead in their sin and in need of saving.
20 Therefore, we are ambassadors for Christ, God making his appeal through us. We implore you on behalf of Christ, be reconciled to God. 21 For our sake he made him to be sin who knew no sin, so that in him we might become the righteousness of God. (2 Corinthians 5:20-21 ESV)
Solus Christus,
Pastor Chris
Our Mission: To Know Jesus and Make Him Known!
Our address is: 307 4th Ave SE, Gravette, AR 72736, USA