Weekly Announcements
May 6, 2022
Join us Sunday!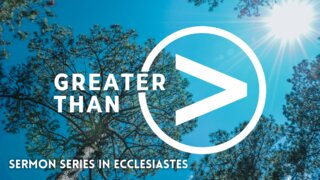 This Sunday will share in our new sermon series in Ecclesiastes with Greater Than: The Plans of Man from Ecclesiastes 3:1-15. Sunday is Mother's Day!
The service will be online by Monday afternoon on Faithlife, our website, YouTube, and Facebook.
WCC 5K Run/Walk for Life
The Women's Care Center annual 5K Run + Walk for Life is on May 21st from 9 AM – 2 PM at Presque Isle Cookhouse Pavilion. This fundraiser is a celebration of all of the women and families WCC has had the honor to serve over the past 40 years.
Upcoming Events
Greater Than sermon series in Ecclesiastes through June
Mother's Day, May 8
Women's Care Center Run/Walk for Life, May 21
Out of the Dust Community Concert at HCC, July 16
Next Week's Reading Plan
Weekly Reading Plan
Ecclesiastes 3:1-15; 1 Peter 1:13-25; Psalm 137
May Transformation Verse
Ecclesiastes 3:11 - "He has made everything beautiful in its time. Also, he has put eternity into man's heart, yet so that he cannot find out what God has done from the beginning to the end."
C & D Groups
Community Groups and Discipleship Groups are small groups that meet various evenings throughout the week and various times on Saturday as well. If you interested in joining a group, please contact Pastor Jim at jim@harborcreekcc.org.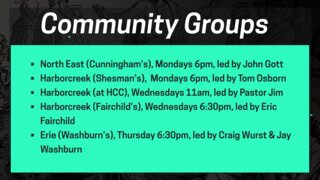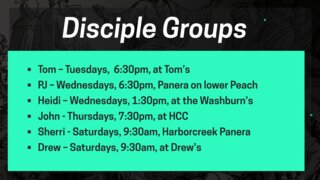 Join our Faithlife Online Community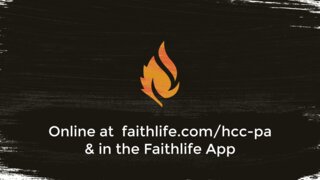 Join us on Faithlife to find online sermons, giving, group communication, free Bible software, and more!
Giving Options
Thank you for your continued financial support! Your faithful giving has allowed HCC to continue support of our congregation, our community, and our world.
Give online at Faithlife.com, through the Faithlife app or our website
Mail a check to: Harborcreek Community Church, 8800 Buffalo Rd, Harborcreek PA 16421
Give in person on Sunday mornings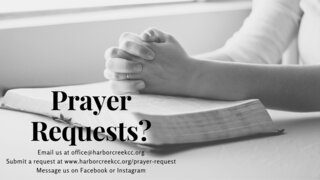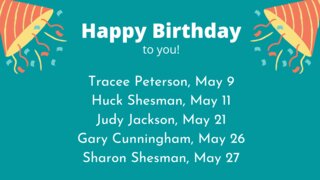 Our address is: 8800 Buffalo Rd, Harborcreek, PA 16421, USA