Weekly Announcements
July 22, 2022
Join us Sunday!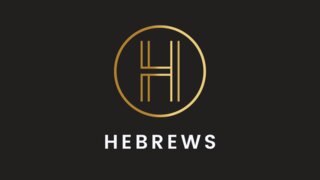 This Sunday Pastor Jim will share in our Hebrews sermon series with Hebrews: "Christ's Victory in His Humanness" from Hebrews 2:9-18.
The service will be online by Monday afternoon on Faithlife, our website, YouTube, and Facebook.
Men- Save the Date!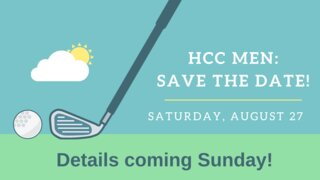 C & D Group Picnic
Our annual C & D Group picnic pot-luck and fellowship is on Saturday, August 13, at Tom's house at 4pm. If you are in a Community Group or Discipleship Group or are interested in participating in one, you are invited to come! HCC will provide hamburgers, hotdogs, and drinks. Please bring a side dish to share. RSVP to Sherri (814-450-9557, sherri.hodge@yahoo.com) or on a response card on Sunday.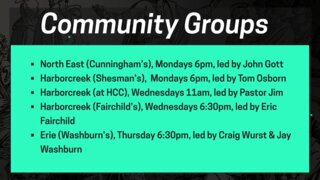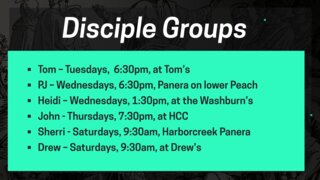 Outdoor Hymn Sing- Save the Date!
Angelo and Shani will be leading an Outdoor Hymn Sing on Wednesday, August 24, 6:30-7:30pm, on the lawn. Bring a chair and enjoy the worship time!
Upcoming Events
KidzKorner in the worship service for the summer
C & D Group Picnic, Aug. 13
Outdoor Hymn Sing, Aug. 24
Men's Golf Tournament, Aug. 27- details Sunday!
Next Week's Reading Plan
Weekly Reading Plan
Hebrews 2:10-18; 1 Chronicles 4; Psalm 148
July Transformation Verse
Hebrews 2:18 - "For because he himself has suffered when tempted, he is able to help those who are being tempted."
Join our Faithlife Online Community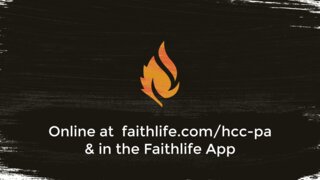 Join us on Faithlife to find online sermons, giving, group communication, free Bible software, and more!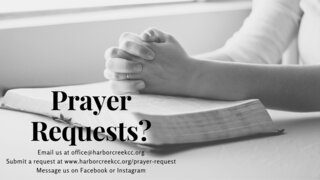 Giving Options
Thank you for your continued financial support! Your faithful giving has allowed HCC to continue support of our congregation, our community, and our world.
Give online at Faithlife.com, through the Faithlife app or our website
Mail a check to: Harborcreek Community Church, 8800 Buffalo Rd, Harborcreek PA 16421
Give in person on Sunday mornings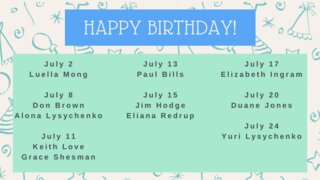 Our address is: 8800 Buffalo Rd, Harborcreek, PA 16421, USA