Weekly Announcements
August 19, 2022
Join us Sunday!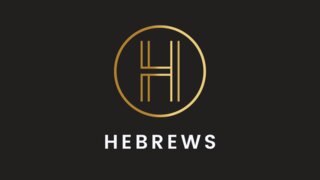 This Sunday Pastor Jim will share in our Hebrews sermon series with Hebrews: "A Great High Priest" from Hebrews 4:14-16.
The service will be online by Monday afternoon on Faithlife, our website, YouTube, and Facebook.
Under Construction!
You will see Sunday that the Education Center (lower level) is under construction! We appreciate your patience and understanding through the process! Donuts and coffee will still be available.
Outdoor Hymn Sing
Angelo and Shani will be leading an Outdoor Hymn Sing on Wednesday, August 24, 6:30-7:30pm, on the lawn. Bring a chair and enjoy the worship time!
HCC's Men's Golf Tournament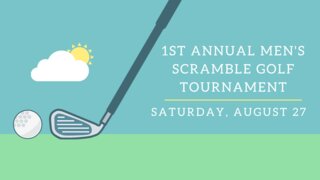 HCC is having our 1st Annual Men's Scramble Golf Tournament! It is Saturday, August 27th, at 8:30am at Green Meadows Golf Course with lunch to follow at HCC. The cost is $10. Sign-up on a response card if you would like to participate.
C & D Groups
Our C & D Groups will soon be starting back up for the fall! Please indicate on a response card Sunday or email jim@harborcreekcc.org if you are interested in joining.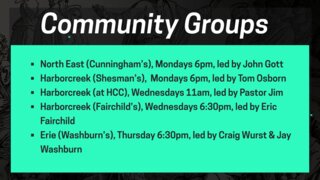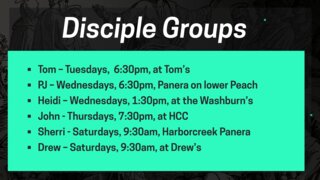 Upcoming Events
Outdoor Hymn Sing, Aug. 24
HCC Men's Scramble Golf Tournament, Aug. 27
KidzKorner returns on Sept. 4
Next Week's Reading Plan
Weekly Reading Plan
Hebrews 4:14-16; 1 Chronicles 8; Proverbs 2
August Transformation Verse
Hebrews 4:12 - "For the word of God is living and active, sharper than any two-edged sword, piercing to the division of soul and of spirit, of joints and of marrow, and discerning the thoughts and intentions of the heart."
Join our Faithlife Online Community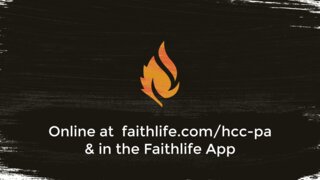 Join us on Faithlife to find online sermons, giving, group communication, free Bible software, and more!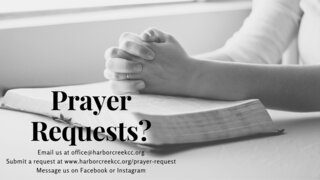 Giving Options
Thank you for your continued financial support! Your faithful giving has allowed HCC to continue support of our congregation, our community, and our world.
Give online at Faithlife.com, through the Faithlife app or our website
Mail a check to: Harborcreek Community Church, 8800 Buffalo Rd, Harborcreek PA 16421
Give in person on Sunday mornings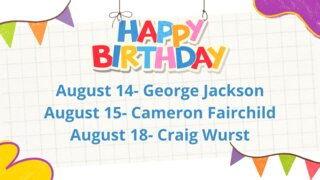 Our address is: 8800 Buffalo Rd, Harborcreek, PA 16421, USA