Weekly Announcements
September 16, 2022
Join us Sunday!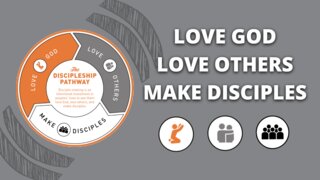 This Sunday Pastor Jim will continue in the 3 week mini-series on the vision of HCC with Discipleship: "An Intentional Investment of Time" from 2 Timothy 2:1-2.
The service will be online by Monday afternoon on Faithlife, our website, YouTube, and Facebook.
Membership Classes
For those who signed up for HCC Membership Classes, lunch and class will be downstairs in the Education Center following the service this Sunday and next Sunday.
Praise and Prayer Night
We are having a Prayer Night on Saturday, September 17 at 6:30pm. Please join us at HCC as we walk through the church, praising God for the great work He has done here, as well as praying for different ministries and for Ukraine.
Children's Ministry Training
For those involved in Children's Ministry as a teacher or helper in nursery and KidzKorner, please try to attend a Training on Sunday, October 2, immediately following the service, lunch will be provided. Please RSVP to Carrie or Karen.
C & D Groups
Our C & D Groups have started for the fall! See below for days/times that groups meet. Please indicate on a response card Sunday or email jim@harborcreekcc.org if you are interested in joining.
C Groups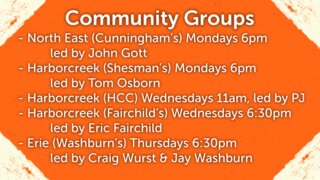 D Groups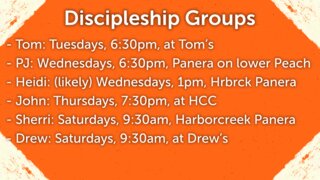 Upcoming Events
Praise and Prayer Night, Sept. 17
HCC Membership Classes, Sept. 18 and 25
Children's Ministry Meeting, Oct. 2
Next Week's Reading Plan
Weekly Reading Plan
2 Timothy 2:2; 1 Chronicles 12; Proverbs 6
September Transformation Verse
2 Timothy 2:2 - "and what you have heard from me in the presence of many witnesses entrust to faithful men, who will be able to teach others also."
Join our Faithlife Online Community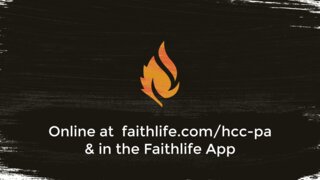 Join us on Faithlife to find online sermons, giving, group communication, free Bible software, and more!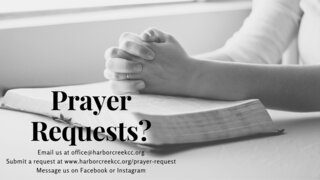 Giving Options
Thank you for your continued financial support! Your faithful giving has allowed HCC to continue support of our congregation, our community, and our world.
Give online at Faithlife.com, through the Faithlife app or our website
Mail a check to: Harborcreek Community Church, 8800 Buffalo Rd, Harborcreek PA 16421
Give in person on Sunday mornings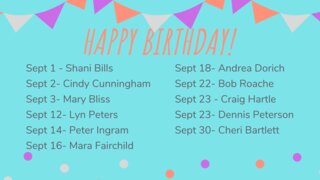 Our address is: 8800 Buffalo Rd, Harborcreek, PA 16421, USA