Weekly Announcements
December 9, 2022
Join us Sunday!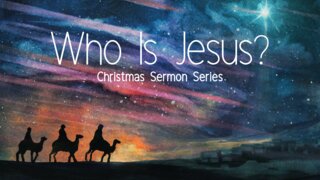 This Sunday Pastor Jim will continue in our Christmas sermon series with "The Day of Christ" from Philippians 1:3-11.
The service will be online by Monday afternoon on Faithlife, our website, YouTube, and Facebook.
Angel Tree Gift Opportunity
We only have a few angels left on the tree for gifts that are needed! We again have the opportunity to provide Christmas gifts to children at Iroquois Elementary School! Please do not wrap the gifts, and return them to HCC by Sunday, December 18. In addition, HCC will purchase and provide three refugee families at the school with holiday groceries! What a special opportunity to love on these local families this Christmas!
Christmas Sermon Series
This Christmas season Pastor Jim will be answering the question, "Who is Jesus?" with selected scripture passages. Pick up a December Bookmark at the Welcome Center Sunday!
12/11 - "The Day of Christ" Philippians 1:3-11
12/18 - "Jesus is Coming Again!" Luke 21 25-36
12/24 - "My Spirit Rejoices in God My Savior" Luke 1:39-55
Women's Annual Christmas Party
The Women's Annual Christmas Party is tomorrow, Dec. 10 at 5pm, don't forget to bring your wrapped Christmas gift for the exchange!
"Questions About Salvation" Biblestudy Material
Click here to access free materials from GotQuestions.org. This study provides Bible search questions to dig deeper, and heartfelt questions to spark reflection that can help increase your understanding of what it means to be a follower of Christ as you seek Him more passionately.
Singing Christmas Carols
You are invited to join us for a time of singing Christmas Carols at HCC on Sunday, December 18 at 6:30pm, with Angelo!
Candlelight Christmas Eve Service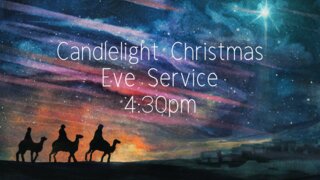 HCC will offer a community Candlelight Christmas Eve Service, Saturday, Dec. 24 at 4:30pm. Pray about "Who is your one?" to invite to this special candlelight service!
Christmas Day Service
We will have a 45 minute family worship service of praise with singing and a devotional message on Christmas Sunday, Dec. 25. All children will stay with their families during the service. HCC will have our normal service on Sunday, January 1, 2023.
Upcoming Events
"Who Is Jesus?" Christmas Sermon Series
Women's Annual Christmas Party, Dec. 10
Singing Christmas Carols, Dec. 18, 6:30pm
Candlelight Christmas Eve Service, Dec. 24, 4:30pm
Christmas Day Service, Dec. 25
C & D Groups
Our C & D Groups are a great way to connect with others! See below for days/times that groups meet. Please indicate on a response card Sunday or email jim@harborcreekcc.org if you are interested in joining.
C Groups:
North East (Cunningham's) Mondays 6pm, John
Harborcreek (Shesman's) Mondays 6pm, Tom
Harborcreek (HCC) Wednesdays 11am, Pastor Jim
Harborcreek (Fairchild's) Wednesdays 6:30pm, Eric
Erie (Washburn's) Thursdays 6:30pm, Craig & Jay
D Groups:
Tom: Tuesdays, 6:30pm, at Tom's
PJ: Wednesdays, 6:30pm, Panera on lower Peach
Heidi: Wednesdays, 1pm, Harborcreek Panera
John: Thursdays, 7:30pm, at HCC
Sherri: Saturdays, 9:30am, Harborcreek Panera
Drew: Saturdays, 9:30am, at Drew's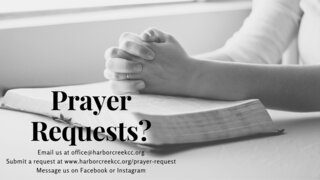 Giving Options
Thank you for your continued financial support! Your faithful giving has allowed HCC to continue support of our congregation, our community, and our world.
Give online at Faithlife.com, through the Faithlife app or our website
Mail a check to: Harborcreek Community Church, 8800 Buffalo Rd, Harborcreek PA 16421
Give in person on Sunday mornings
Our address is: 8800 Buffalo Rd, Harborcreek, PA 16421, USA