Weekly Announcements
January 20, 2023
Join us Sunday!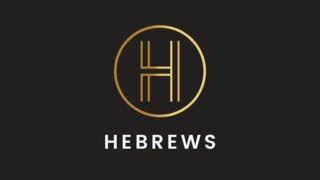 This Sunday Pastor Jim will continue in our series in Hebrews with "Christianity is Guided By Faith" from Hebrews 11:1-6.
The service will be online by Monday afternoon on Faithlife, our website, YouTube, and Facebook.
New HCC Online Platform
We will be sharing Sunday about our new HCC online platform called Subsplash! We will have a new website, amazing (more user friendly) app, new online giving accounts, and easier ways to communicate with each other! We are excited to make these changes and share them with you. We plan to launch the new platform and your new accounts the week of January 29 so that any online giving and recurring gifts can be set up to begin by February 1.
Sanctity of Human Life Sunday
Sanctity of Human Life Sunday began in 1984 when then-President Ronald Reagan designated January 22 to be set aside to celebrate God's gift of life, commemorate the many lives lost to abortion, and commit to protecting human life at every stage – from conception to natural death. This date was selected because on January 22, 1973 – the Roe v. Wade and Doe v. Bolton decisions were handed down by the United States Supreme Court, making abortion legal in all 50 states. It is annually commemorated by thousands of churches and individuals who want to stand for Life.
The Erie March for Life is on January 28. To find out more information on this event, go to www.peopleforlife.org.
New Cry Room Available
Our new Cry Room downstairs in the Education Center is ready to be used! Parents, if your child is not ready to be alone in the nursery but might be a bit too loud to be in the worship service, you are able to be with your child in the Cry Room while watching a live feed of our service! Please feel free to use the room whenever you need so that you don't miss part of the worship or sermon.
Next Week's Reading Plan
Next Week's Reading Plan
Hebrews 11:1-31; Ezra 1; Proverbs 24
January Transformation Verse
Hebrews 11:1 - "Now faith is the assurance of things hoped for, the conviction of things not seen."
Upcoming Events
Erie March for Life, Jan. 28
New HCC Online Platform, Jan. 29
C & D Groups
Our C & D Groups are a great way to connect with others! Groups meet various days and times throughout the week. Please indicate on a response card Sunday or email jim@harborcreekcc.org if you are interested in joining.
Community Groups:
North East (Cunningham's) Mondays 6pm, John Gott
Harborcreek (Shesman's) Mondays 6pm, Tom Osborn
Harborcreek (HCC) Wednesdays 11am, Pastor Jim
Harborcreek (Fairchild's) Wednesdays 6:30pm, Eric Fairchild
Erie (Washburn's) Thursdays 6:30pm, Craig Wurst & Jay Washburn
Discipleship Groups:
Tom: Tuesdays, 6:30pm, at Tom's
Pastor Jim: Wednesdays, 6:30pm, Panera on lower Peach
Heidi: Wednesdays, 1pm, Harborcreek Panera
John: Thursdays, 4:30pm, at John's
Sherri: Saturdays, 9:30am, Harborcreek Panera
Drew: Saturdays, 9:30am, at Drew's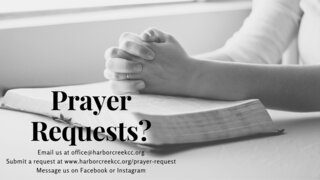 Giving Options
Thank you for your continued financial support! Your faithful giving has allowed HCC to continue support of our congregation, our community, and our world.
Give online at Faithlife.com, through the Faithlife app or our website
Mail a check to: Harborcreek Community Church, 8800 Buffalo Rd, Harborcreek PA 16421
Give in person on Sunday mornings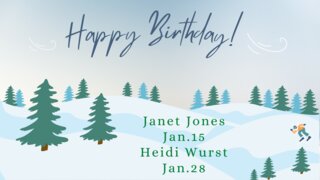 Our address is: 8800 Buffalo Rd, Harborcreek, PA 16421, USA