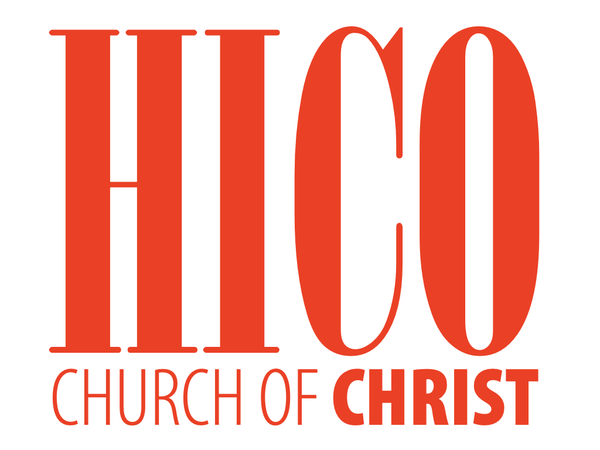 HICO BULLETIN
August 15, 2021

Health News
Jerry Grey, Donice Polk's cousin had ankle replacement surgery last Monday.
Barry Ross is now at home improving slowly.
Case Horton is awaiting a heart procedure.
Paisley, Judy Erick's granddaughter had surgery.
Samantha Hagen is doing a better
Willie Dean Hunter is improving daily.
Billy Stone has ongoing health issues.
Pat Hennessy will begin treatment soon.
Patsy & Cathy, Samantha Hagen's sisters are both going to have cataract surgery soon.
Prayer List
Gwen & Rex Coffelt, Gwen Bonner, Harry Brown, Reda Stone, Troy Tankersley, Samantha Hagan, Junior Lee, Pat Fulfer, Shirley Evans, Chris Lewis, Brooklyn Galvan, Cody Ohl, Joe Tooley,
Jody Littleton, Stephen Davis, Petra Morales,
Juanice Hick, Evlyn Murff.
Family & Friends Fighting Cancer:
Dennis Polk, Norma Tankersley, Pat Hennessy, Larry Holderman, Bobby Kerr
Upcoming Events
Tonight after evening services we will be singing at Hill Country.
Saturday Wedding Shower for Bianca Ortiz and Austin Lehman at 10 AM in the Fellowship Hall.
Next Sunday Fourth Sunday Luncheon will be next week. (a.k.a. cobbler Sunday - jdn : )
Next Sunday We will be card bombing after evening services. Please plan to stay and help.
Birthdays & Anniversaries
August 20 Kenneth Black
August 26 Jacob Fletcher
August 29 Kelli Solsbery
August 30 Luc Hyles
Serving on August 15
Sunday Morning Worship
Announcements Bret
Song Leader Ryder
Opening Prayer Darell
Closing Prayer Tim
Usher Pat, Gregg
Lord's Table Zachary, Donald, Barry, John
Evening Worship
Song Leader Zachary
Prayers Keith, Reese
The Numbers
Bible Class 35
Morning Services 61
Evening Services 28
Wednesday 21
Contribution $3150
Thank You
To everyone helped with the backpacks. What we had left over we have sent to Dan Keele in Kayenta to help out the kids there.
In The Kingdom
We want to welcome Cindy Van Baalen to our church family. She was baptized into Christ last Thursday.

TRUTH: FAULTY STANDARDS
A standard is that which is set up and established by authority as the criteria or as a source.
Dreams or Visions?
There are those who hold that dreams or visions constitute an objective standard that should be recognized. When asked why they are convinced that they are Christians, some people give such answers as: "Several years ago I awakened in the middle of the night and saw an angel standing in the doorway of my bedroom, and the angel spoke to me and said, "You are a child of God." However, In Galatians 1:6–9 Paul makes clear that even if an angel were to preach any doctrine other than what Paul, under the inspiration of the Holy Spirit had preached, that angel would be anathema. Dreams and visions are not the true objective standard. One cannot please God by relying on mere dreams, visions or "still, small voices in the night" to give God's answer to religious questions.
Formal Creeds?
Some people believe that formal creeds are the standard. Many religious groups publish books setting out the official positions of the respective group on various religious questions. For some people, these creedal statements constitute the objective authoritative standard. By such people, these creedal statements are regarded as the revelation of God. Galatians 1:6–9 makes it clear that such a view is a false one.
Conscience?
Some people regard their own consciences as the true objective standard. The conscience is that God-given faculty within each individual which urges him to act in harmony with that which he believes to be right. There are no occasions in which it is right for one ever to violate his own conscience. Paul said, "Whatsoever is not of faith is sin." (Romans 14:23) This means that whatever we cannot do with the conviction that it is acceptable to God, is sinful for us to do. This is the case, even if the action itself is right. Conscience does not tell us what the truth is. One must learn the truth from God's revelation to man. In the case of Saul of Tarsus, the Bible makes clear that one can live "in all good conscience" and yet be "the chief of sinners" while so doing (Acts 23:1; 1 Timothy 1:15). Conscience is not the true objective standard. Conscience is the God-given conviction (to each person) that he should do what he is convinced is the right thing to do.
Our address is: 310 N Pecan St, Hico, TX 76457, USA