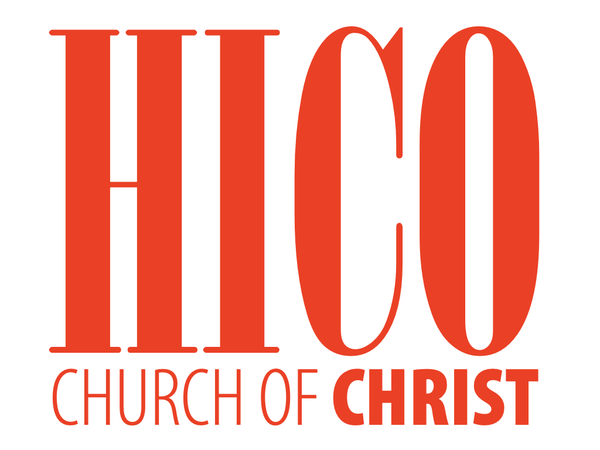 HICO BULLETIN
October 3, 2021

Faulty Standards of Truth
A standard is that which is set up and established by authority as the criteria or as a source.
Dreams or Visions?
There are those who hold that dreams or visions constitute an objective standard which should be recognized. When asked why they are convinced that they are Christians, some people give such answers as: "Several years ago I awakened in the middle of the night and saw an angel standing in the doorway of my bedroom, and the angel spoke to me and said, "You are a child of God." However, In Galatians 1:6–9 Paul makes clear that even if an angel were to preach any doctrine other than what Paul, under the inspiration of the Holy Spirit had preached, that angel would be anathema. Dreams and visions are not the true objective standard. One cannot please God by relying on mere dreams, visions or "still, small voices in the night" to give God's answer to religious questions.
Formal Creeds?
Some people believe that formal creeds are the standard. Many religious groups publish books setting out the official positions of the respective group on various religious questions. For some people, these creedal statements constitute the objective authoritative standard. By such people, these creedal statements are regarded as the revelation of God. Galatians 1:6–9 makes it clear that such a view is a false one.
Conscience?
Some people regard their own consciences as the true objective standard. The conscience is that God-given faculty within each individual which urges him to act in harmony with that which he believes to be right. There are no occasions in which it is right for one ever to violate his own conscience. Paul said, "Whatsoever is not of faith is sin." (Romans 14:23) This means that whatever we cannot do with the conviction that it is acceptable to God, is sinful for us to do. This is the case, even if the action itself is right. Conscience does not tell us what the truth is. One must learn the truth from God's revelation to man. In the case of Saul of Tarsus, the Bible makes clear that one can live "in all good conscience" and yet be "the chief of sinners" while so doing (Acts 23:1; 1 Timothy 1:15). Conscience is not the true objective standard. Conscience is the God-given conviction (to each person) that he should do what he is convinced is the right thing to do.

Health News
Lavada McGavock had a pacemaker put in.
Nickey Vosberg, Donice Polk's brother-in-law was trampled by a bull Wednesday. He has bruises and a few stitches.
Diana Vosberg Donice's sister is sick.
Dale Hyles was in an accident and has a fractured vertebrae.
Phil Loveless, friends of The Eby's and neighbor's of the Belcher's in not doing well.
Kristy Polk asked for prayers for folks in Tolar.
Jeff Hollingsworth is in a Fort Worth hospital with pneumonia.
Mike Hughes, friend of the Lively's is in the hospital with COVID.
Samantha Hagen's nephew needs our prayers for some personal problems.
Lloyd Hyles went Friday for a heart procedure.
Sue Heilman, Judy Eby's sister in law has a mass that she is getting checked.
Mary Helen Smith is in a Fort Worth hospital with a fractured in her neck.
Upcoming Events
October 13 the High school will be using the fellowship hall for testing. Please do not disturb them from 8AM until noon.
October 10-13 Gospel meeting in Bangs.
October 17-20 Gospel Meeting at 4th and Stewart in Brownwood.
Our Sympathies
to Nikki Keller's Aunt and family in the passing of her Uncle Pete Lilljedahl.
Birthdays & Anniversaries
October 6 John Thill
October 11 Duane Hyles
October 11 Johnny & Margie Thill
October 15 Terry & Shelia Lane
October 17 Norma Tankersley
October 18 Jody & Trish Littleton
October 19 Dale Hyles
October 20 Carson Keller , AK Watson
October 23 Wayne & Bonnie Warren
October 24 Danny Polk
October 25 Caleb Nash, Laura Belcher
October 30 Ralph & Laverne Turner
Serving on October 3
Sunday Morning Worship
Announcements Darell
Song Leader Keith
Opening Prayer Tim
Closing Prayer Brandon
Usher Ken E., Bret
Lord's Table Danny, Reese, Dennis, Ryder.
Evening Worship
Song Leader Ryder
Prayers Keith, David
The Numbers
Bible Class 33
Morning Services 67
Evening Services 51
Wednesday 30
Contribution $3794
Thank You
To everyone who came out and helped with the door knocking.


Our address is: 310 N Pecan St, Hico, TX 76457, USA