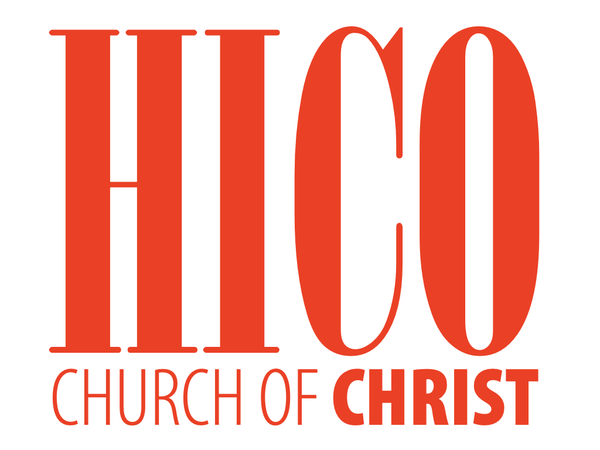 HICO BULLETIN
October 17, 2021

THE BOOK OF ACTS
Date: 62-65 A.D. by Luke, the Gentile physician mentioned in Colossians 4:11-14. It is the fifth book of history in the New Testament following the biographies of Jesus. It contains the creation of the church and the spreading of the gospel from Jerusalem unto the uttermost parts of the earth (Acts 1:8). Written to Theophilus, possibly a Gentile of high standing, whose name means "lover of God."
Chapters
Acts 1 Ascension of Jesus; Appointment of Matthias • Acts 2 Pouring out of the Holy Spirit; Birth of the church at Pentecost • Acts 3 Peter and John heal a lame man at Solomon's Portico • Acts 4 Peter & John defend the Gospel to angry Jews • Acts 5 Ananias and Sapphira; Apostles imprisoned and freed by the Holy Spirit • Acts 6 Deacons appointed; Stephen seized and accused by false witnesses • Acts 7 Defense and stoning of Stephen • Acts 8 Simon the magician and the Ethiopian Eunuch obey the Gospel • Acts 9 Conversion of Saul; Saul goes to Jerusalem; Dorcas is restored to life • Acts 10 Peter's vision concerning Gentiles; The Holy Spirit poured out on Gentiles • Acts 11 Peter reports to the Jerusalem church the news of a Gentile mission • Acts 12 James martyred; Peter imprisoned and freed; The death of Herod • Acts 13-14 Paul's first missionary journey, with Barnabas • Acts 15 The Jerusalem meeting; Paul and Barnabas separate • Acts 16-18 Paul's second missionary journey; Paul encounters Lydia, the Philippian jailer, and Aquila and Priscilla • Acts 19 The seven sons of Sceva; Demetrius the silversmith; Riot at Ephesus • Acts 20 Eutychus raised from the dead; Paul bids farewell to the Ephesian elders • Acts 21
Paul returns to Jerusalem and is arrested in the temple • Acts 22
Paul defends himself before the people and to the council
• Acts 23 Jews plot to kill Paul; Paul is sent to Felix the Governor • Acts 24 Paul defends himself before Felix • Acts 25-26 Paul appeals to Caesar; Paul defends himself before Agrippa and Bernice • Acts 27-28 Paul leaves for Rome; Paul is shipwrecked at Malta; Paul arrives in Rome.
Lessons
We must be so convinced of the truth of Christianity that we will not be able to stop speaking it (Acts 4:20, 29; 5:29;
1 Corinthians 9:16).
God's chosen method for the delivery of the saving gospel has always been indirect—the preaching of Christians, not direct operation on people. We must share the gospel with the people of every nation (Acts 10-11; cf. Romans 10:5-17).
We may not compromise the truth of the plan of salvation, which is plainly taught in the scriptures (see Acts 2:38; 22:16; cf. Romans 6:1-4; 10:10; 1 Peter 3:21).

Health News
Pat Hennessy will continue with chemo and was given an inhaler in case he has trouble breathing. Everything was either stable or reduced in size.
Jeff Hollingsworth a friend of Danny & Donice is in a Fort Worth hospital with pneumonia.
Sue Heilman Judy Eby's sister-in-law is still going through tests.
Mary Helen Smith is back at the nursing home with a broken leg and a fracture in her neck.
Prayer List
Gwen & Rex Coffelt, Gwen Bonner, Harry Brown, Billy & Reda Stone, Troy Tankersley, Samantha Hagan, Pat Fulfer, Shirley Evans, Chris Lewis, Cody Ohl, Joe Tooley, Jody Littleton, Petra Morales, Juanice Hick, Case Horton
Family & Friends Battling Cancer:
Dennis Polk, Norma Tankersley, Pat Hennessy, Larry Holderman, Bobby Kerr, Barry Ross, Terry Rainwater
Upcoming Events
October 18 Secret Sister's at the building at 6:30pm. Bring a covered dish and your gift.
Next Sunday Luncheon after morning worship.
Next Sunday Door knocking after lunch (we will have a brief service before we go out).
Our Sympathies
Mike Hughes friend of the Lively's passed away Wednesday.
Birthdays & Anniversaries
October 17 Norma Tankersley
October 18 Jody & Trish Littleton
October 19 Dale Hyles
October 20 Carson Keller, AK Watson
October 23 Wayne & Bonnie Warren
October 24 Danny Polk
October 25 Caleb Nash, Laura Belcher
October 30 Ralph & Laverne Turner
Serving on October 17
Sunday Morning Worship
Announcements Bret
Song Leader Robert
Opening Prayer Ken Bales
Closing Prayer Darell
Usher Gregg, Brandon
Lord's Table Donald, David, Tim, Zachary
Evening Worship
Song Leader Reese
Prayers Tim, Ken E.
The Numbers
Bible Class 3o
Morning Services 68
Evening Services 29
Wednesday 26
Contribution $3709
Congratulations
To Austin and Bianca Lehman who were
married Friday.


Our address is: 310 N Pecan St, Hico, TX 76457, USA