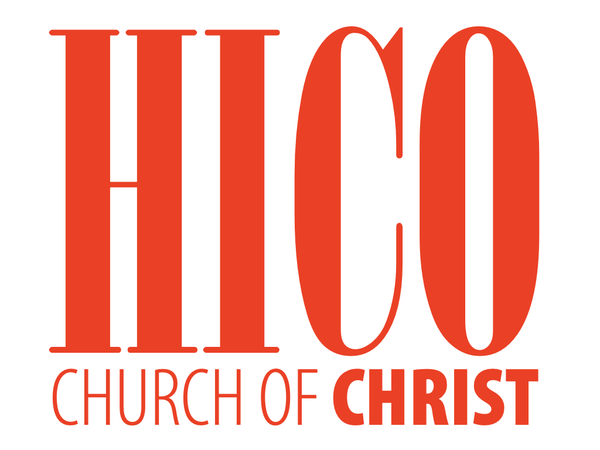 HICO BULLETIN
October 17, 2021

The Book of ROMANS
Author: Romans 1:1 "Paul, a servant of Jesus Christ, called to be an apostle, separated unto the gospel of God."
Theme: Salvation is a gift, needed by and accessible to all races, by obedient faith. This gift comes from Jesus' work on the cross, in which God judges sin and manifests saving grace.
Original Audience: "To all those in Rome who are loved by God and called to be saints" (1:7). Likely a mixed demographic of converted Jews and Gentiles.
Chapters
Romans 1 Greeting; God's judgment on the unrighteous Gentiles
Romans 2 God's judgment on the unrighteous Jews; Circumcision is of no value in the Christian age • Romans 3 All people are sinners; God's righteousness in everything; Righteousness obtained through faith • Romans 4 Abraham's justification through faith; God's promises realized through faith • Romans 5 Peace with God is possible through Jesus, repairing the tragedy of sin as introduced by Adam and continued by all people • Romans 6 Dying to sin and living to God; Slavery to righteousness rather than to sin •
Romans 7 Christians are released from the law of Moses; Humanity's inability to keep that law • Romans 8 Life in the Spirit; Future glory through the love of Christ • Romans 9 God is not unjust in His inclusion of Gentiles • Romans 10 The necessity of preaching the gospel so that all may hear and be saved • Romans 11 The possibility of salvation for Israel, even while God grafts in Gentiles • Romans 12 Living life as a sacrifice in response to God's sacrifice of grace; Life in the body of Christ • Romans 13 Submission to governmental authorities; Love and moral purity •
Romans 14 Do not pass judgment or be a stumbling block in matters of judgment • Romans 15 Learning from the Old Testament; The example of Christ; Paul's plans • Romans 16 Personal greetings; Final instructions.
The 3 Deaths in Romans
1. Romans 6:11 "Likewise reckon ye also yourselves to be dead indeed unto sin, but alive unto God through Jesus Christ our Lord."
2. Romans 7:4 "Wherefore, my brethren, ye also are become dead to the law by the body of Christ; that ye should be married to another, even to him who is raised from the dead, that we should bring forth fruit unto God."
3. Romans 8:13 "For if ye live after the flesh, ye shall die: but if ye through the Spirit do mortify the deeds of the body,
ye shall live."
The 3 Pleadings of Paul in Romans
1. Romans 12:1-2 "I beseech you therefore, brethren, by the mercies of God, that ye present your bodies a living sacrifice, holy, acceptable unto God, which is your reasonable service. 2 And be not conformed to this world: but be ye transformed by the renewing of your mind, that ye may prove what is that good, and acceptable, and perfect, will of God."
2. Romans 15:30 "Now I beseech you, brethren, for the Lord Jesus Christ's sake, and for the love of the Spirit, that ye strive together with me in your prayers to God for me;"
3. Romans 16:17 "Now I beseech you, brethren, mark them which cause divisions and offences contrary to the doctrine which ye have learned; and avoid them."

Health News
Pat Hennessy will continue with chemo and was given an inhaler in case he has trouble breathing. Everything was either stable or reduced in size.
Jeff Hollingsworth a friend of Danny & Donice is in a Fort Worth hospital with pneumonia.
Sue Heilman Judy Eby's sister-in-law is still going through tests.
Mary Helen Smith is back at the nursing home with a broken leg and a fracture in her neck.
Prayer List
Gwen & Rex Coffelt, Gwen Bonner, Harry Brown, Billy & Reda Stone, Troy Tankersley, Samantha Hagan, Pat Fulfer, Shirley Evans, Chris Lewis, Cody Ohl, Joe Tooley, Jody Littleton, Petra Morales, Juanice Hick, Case Horton
Family & Friends Battling Cancer:
Dennis Polk, Norma Tankersley, Pat Hennessy, Larry Holderman, Bobby Kerr, Barry Ross, Terry Rainwater
Upcoming Events
Today Luncheon after morning worship.
Today Door knocking after lunch (we will have a brief service before we go out).
Birthdays & Anniversaries
October 23 Wayne & Bonnie Warren
October 24 Danny Polk
October 25 Caleb Nash, Laura Belcher
October 30 Ralph & Laverne Turner
Serving on October 24
Sunday Morning Worship
Announcements Darell
Song Leader Keith
Opening Prayer Bret
Closing Prayer Barry
Usher Gregg, Brandon
Lord's Table Donald, David, Tim, Zachary
Evening Worship
Song Leader David
Prayers Dennis, Zachary


Our address is: 310 N Pecan St, Hico, TX 76457, USA