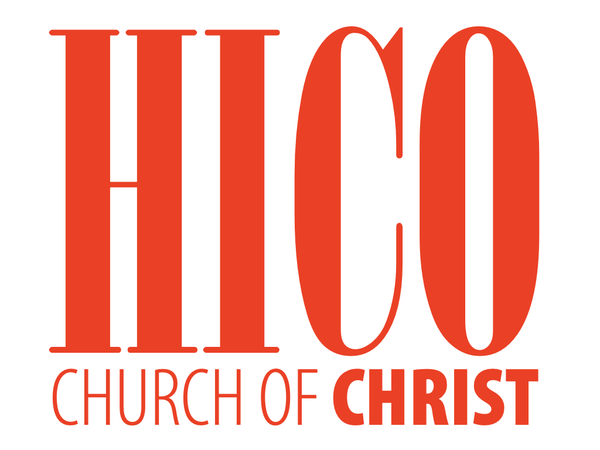 HICO BULLETIN
November 7, 2021

A CURRENT EVENT
"There were present at that season some that told him of the Galilaeans, whose blood Pilate had mingled with their sacrifices. And Jesus answering said unto them, Suppose ye that these Galilaeans were sinners above all the Galilaeans, because they suffered such things? I tell you, Nay: but, except ye repent, ye shall all likewise perish. Or those eighteen, upon whom the tower in Siloam fell, and slew them, think ye that they were sinners above all men that dwelt in Jerusalem? I tell you, Nay: but, except ye repent, ye shall all likewise perish." (Luke 13:1–5)
Jesus used the current event of the falling of a tower to teach a lesson on the guilt or innocence of those to whom bad things happen. Today we can also look at the world around us and ask questions that lead us to realizations about our world and Bible Truth. Consider this story reported November 5, 2021 in North Carolina as reported by Harris Rigby and other local reporters.
A student reported a sexual assault in a North Carolina school and the school suspended the victim for filing a false report, even though police charged the assailant with a crime.
A 15-year-old girl who alleges she was sexually assaulted by a male student in a bathroom, and reported it to the school, was suspended for making a "false report."
Police investigated the report, they filed charges against the male student, but the school decided there wasn't enough evidence. So they suspended the girl who made the report. Now, if it was indeed a false report then the punishment seems appropriate. The problem is that the police say the report is true, that the assailant even confessed to the assault. Understandingly the girls mother was upset at the school, not only for the suspension but for making the victim take a class called "sexual harassment is preventable."
What are the lessons? That public schools are bad? No. There are good public schools overseen by good people. But it is clear, as we read the news, that truth, character and righteousness is not as common as it once was. Friends, the world needs Jesus. These things should just motivate us more to spread the Word. 1

Health News
Pat Hennessy is having tests for a sore neck and is continuing with chemotherapy.
Case Horton will be have surgery on his heart November 11th.
Prayer List
Gwen & Rex Coffelt, Gwen Bonner, Harry Brown, Billy & Reda Stone, Troy Tankersley, Samantha Hagan, Pat Fulfer, Shirley Evans, Chris Lewis, Cody Ohl, Joe Tooley, Jody Littleton, Petra Morales, Juanice Hicks, Case Horton
Family & Friends Battling Cancer:
Dennis Polk, Norma Tankersley, Pat Hennessy, Larry Holderman, Bobby Kerr, Barry Ross & Terry Rainwater.
Our Sympathies
Ronnie Feaster a friend of Dennis Solsbery passed away after battling COVID.
Mary Helen Smith passed away Thursday. Her services was Saturday. Please continue to keep Cathy Faubion and her family in your prayers.
Congratulations
to Keith and Dana Broumley and Danny and Donice Polk on their new grandson Samuel Lee Broumley. Born Friday, October 29th, he weighted 5lbs 8oz. Parents are Justin and Lori Broumley.
Upcoming Events
Saturday November 13, 2021 at 10am, Wedding Shower for Kenzie Crandell and Kobe Keller, at the home of Dana Broumley. Info on the Ladies bulletin board.
Birthdays & Anniversaries
November 8 Judy Eby
November 8 Peggy McAlister
November 8 Bret & Kristy Polk
November 11 Pat Hennessy
November 14 Diana Nash
November 19 Ashley Broumley
November 20 Keith Broumley
November 28 Wayne Warren
November 29 Shayne Hyles
Serving on October 7
Sunday Morning Worship
Announcements Bret
Song Leader Ryder
Opening Prayer Keith
Closing Prayer Danny
Usher Pat, John
Lord's Table Barry, Gregg, Reese, Zachary
Evening Worship
Song Leader Ryder
Prayers Darell, Reese
The Numbers
Bible Class 36
Morning Services 41
Evening Services 26
Wednesday 25
Contribution $2989
Also...
Congratulations to Coach Ryder Needham, Reese Polk, Carson Keller and all the Varsity Tigers and coaching staff on advancing to the football
play-offs.


Our address is: 310 N Pecan St, Hico, TX 76457, USA