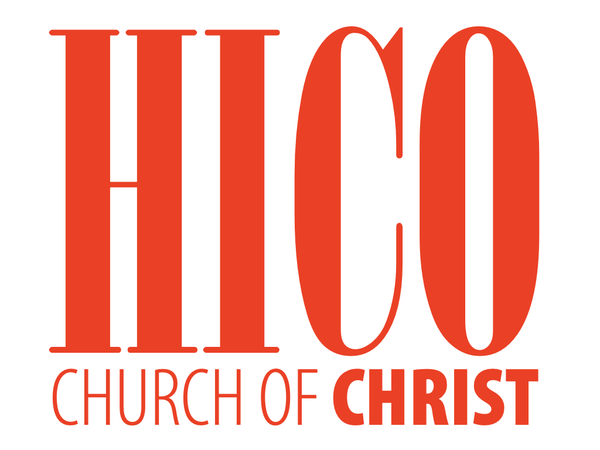 HICO BULLETIN
November 28, 2021

GLORIFYING GOD WITH OUR SPEECH
If we are to glorify God in our speech then we must also be mindful of the power of our words to accomplish both good and evil. "Death and life are in the power of the tongue and those who love it will eat its fruit" (Pro. 18:21). The classic text on the tongue's power is James 3:1-12 where James personifies the tongue as a bit in a horses mouth, a ship's rudder, and fire. Note verses 5-6:
Even so the tongue is a little member and boasts great things. See how great a forest a little fire kindles! And the tongue is a fire, a world of iniquity. The tongue is so set among our members that it defiles the whole body, and sets on fire the course of nature, and it is set on fire by hell.
One of the most powerful weapons on earth is the little muscle in our mouths. With our tongue, we have the power to praise God, preach the gospel, convict the sinner, build up the church, and encourage the disheartened. But we also have the power to curse God, denigrate the gospel, encourage the sinner, tear down the church, and defeat the discouraged. If we are to glorify God with our speech then there is only one course to follow. We must choose to speak in such a way that we use our tongue to accomplish good.
Our speech reflects upon our Savior. Is that reflection positive or negative? We are familiar with the injunction to influence the world for good found in Matthew 5:13-16. In that passage, Jesus instructed us to be the salt of the earth and the light of the world. We are to reflect the light of Christ in a dark and dying world so that all men may see His glory through us. How we speak will dictate, to a large degree, our success or failure in accomplishing that task. Therefore, we must speak in a way that imitates (Eph. 5:1) and glorifies our Father (1 Cor. 10:31), always being mindful of the fact that we will give an account for the words we use (Matt. 12:36-37). Those of the world may fill their mouths with filthiness and blasphemy, but God's people must not. As the Psalmist said, "The mouth of the righteous speaks wisdom and his tongue talks of justice. The law of God is in his heart; none of his steps shall slide" (Ps. 37:30-31).

Health News
Carson Keller was in a bonfire accident Wednesday evening. He is at Parkland in the Burn Unit with burns to the back of his legs.
Rick, a friend of the Keller's, is also at Parkland in the burn unit.
Trish Littleton is needing prayers at this time.
Donnie Ray, James Wolf's uncle has been diagnosed with small cell lung cancer.
Sonia Nava, who works at the clinic was diagnosed with colon cancer.
Pat Hennessy was unable to have treatment this past week and will go back December 1st.
Let's also be praying for safe travels for those traveling to see family over the holiday.
Prayer List
Gwen & Rex Coffelt, Gwen Bonner, Harry Brown, Billy & Reda Stone, Troy Tankersley, Samantha Hagan, Pat Fulfer, Shirley Evans, Chris Lewis, Cody Ohl, Joe Tooley, Jody Littleton, Petra Morales, Juanice Hicks, Case Horton
Family & Friends Battling Cancer:
Dennis Polk, Norma Tankersley, Pat Hennessy, Larry Holderman, Bobby Kerr, Barry Ross & Terry Rainwater.
Birthdays & Anniversaries
November 29 Shayne Hyles
December 1 Kenneth & Melanie Black 30
December 2 Juanice Hicks
December 4 Nikki Keller
December 14 Troy & Norma Tankersley 65
December Jeannie Lee
December Hunter Broumley
December 20 Tommy Baldridge
Jody Littleton
December 22 Gale Hicks
December 27 Donny Lehman
December 28 Lloyd Hyles
December 29 Callee St Clair
December 31 Pat & Cindy Hennessy
Serving on November 28
Sunday Morning Worship
Announcements Bret
Song Leader Robert
Opening Prayer Gregg
Closing Prayer Darell
Ushers Barry, Danny
Lord's Table David, Ethan, Brandon, Darell
Evening Worship
Song Leader David
Prayers Ken E., Pat
The Numbers
Bible Class 28
Morning Services 57
Evening Services 30
Wednesday 24
Contribution $3644


Our address is: 310 N Pecan St, Hico, TX 76457, USA