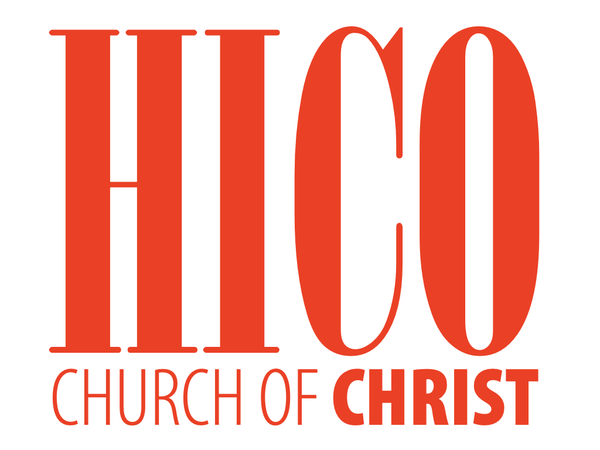 HICO BULLETIN
August 21, 2022
Were plants or humans CREATED FIRST?

Most knowledgeable Christians read this question and immediately recall what Genesis 1 teaches: plants were created on day three (vss. 9-11) and humans on day six (vss. 24-31). Skeptics, however, have long criticized Genesis 1 and 2 as being contradictory. According to Bible critic Dennis McKinsey, "God made the fruit trees on the third day and created man three days later" in Genesis 1, but in Genesis 2 "God made man before the fruit trees" (1984, 22:1). McKinsey's criticism centers on Genesis 2:8-9a: "The Lord God planted a garden eastward in Eden, and there He put the man whom He had formed. And out of the ground the Lord God made every tree grow that is pleasant to the sight and good for food." Allegedly, these verses contradict the chronology of Genesis 1:9-11,24-31.
The main reason that skeptics see disharmony in the events recorded in the first two chapters of the Bible (especially regarding the order of God's creation of vegetation and man) is because they fail to realize that Genesis 1 and 2 serve different purposes. Chapter one (including 2:1-4) focuses on the order of the creation events; chapter two (2:5-25) simply provides more detailed information about some of the events mentioned in chapter one.
Consider a basketball announcer who, from beginning to end, tells of every point that each player scores in a particular game. After the game, however, the statistics are tallied, and the announcer informs the audience who scored all of the points, from most to fewest. Whereas earlier, the points were all announced in the precise order in which they were scored (and by whom), later, the results are presented non-sequentially.
Similar to a post-game summary that never is intended to be a regurgitation of what previously was announced sequentially, Genesis 2 never was meant to be a chronological accounting of the Creation. Whereas Genesis 1 is arranged chronologically, Genesis 2 is arranged topically. 1
Reference
McKinsey, Dennis (1984), "The Creation Accounts," Biblical Errancy, 22:1-3, October.

Health News
Caleb, a friend of Roberto's, lost his grandmother.
Katy Huger, Lisa Johnston's aunt, has colon cancer and is on hospice.
Paige Payne, Lisa's other aunt, has lung cancer.
Angela Bush a friend of Ester Jaimes is having some health problems.
Selena Simonton, Cindy and Mike Lively's niece, is having problems with her lungs.
Betty Patterson asks for continued prayers.
Prayer List
Gwen & Rex Coffelt, Gwen Bonner, Harry Brown, Billy & Reda Stone, Ken & Shirley Evans,
Jody Littleton, Juanice Hicks, Case Horton,
Norma Tankersley, Betty Patterson, Bret Johnson, Greg McAlister.
Family & Friends Battling Cancer:
Dennis Polk, Pat Hennessy, Barry Ross,
Terry Rainwater, Sonia Nova, Missy Coffelt,
Dick Keeter, Shirley McPherson.
Our Sympathies
To the friends and family of Mack Hicks, at his passing this past week.
Upcoming Events
Tonight Q&A Sunday, submit your questions.
August 28 Bring a friend Sunday and Fourth Sunday luncheon after morning services.
The Todachine family is leaving the work in Arizona where they have labored for several years to return back home to the reservation and take up the work in Kayenta.
Birthdays & Anniversaries\
August 28 Jacob Hickox
August 29 Kelli Solsbery
August 29 Ernie Ensminger
September 4 Tim & Judy Eby
September 5 Ryder Needham
Serving on August 21
Sunday Morning Worship
Announcements Keith
Song Leader Ryder
Prayer Dennis
Ushers Pat, Mike
Lord's Table Zachary, Donald, Robert, Ethan
Evening Worship
Song Leader Zachary
Prayers Bret, Reese
The Numbers
Bible Class 33
Morning Services 53
Evening Services 37
Wednesday 32
Contribution $3152
In The Kingdom
Melanie Black and Ester Jaimes were baptized last Sunday. If you would like to send them an encouraging note…
Ester Jaimes
821 N. Cedar
Hico, TX 76457
Melanie Black
14766 N HWY 281
Hico, TX 76457
Thank you
to Daryl & Laura Belcher for their years of service. Daryl stepped down from the eldership last Sunday.


Our address is: 310 N Pecan St, Hico, TX 76457, USA