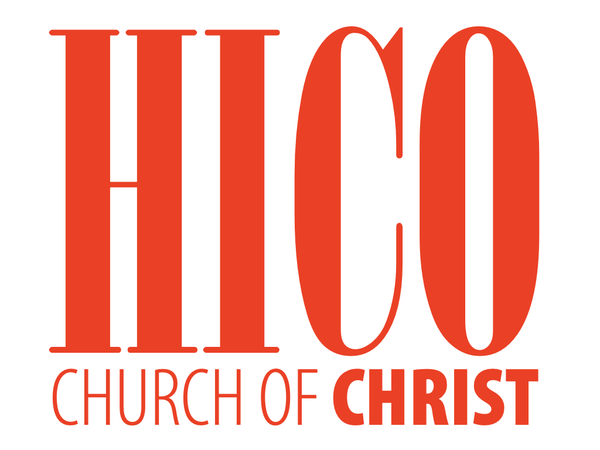 HICO BULLETIN
September 11, 2022
Is Baptism Necessary? OBJECTIONS CONSIDERED?

Jesus is the light of the world (John 8:12). Satan is the darkness of the world (Acts 26:18; Ephesians 6:12). Jesus words illuminate the path to heaven (Colossians 1:13). Satan's lies cloud that way
(2 Corinthians 2:11; 4:4; 11:3).
The devil has created a fog of confusion around one of Jesus' most important commands: "He who believes and is baptized will be saved; but he who does not believe will be condemned" (Mark 16:16).
This is an easily understood sentence, but Satan has a pocketful of objections.
OBJECTION 3: IT DOES NOT MATTER WHAT ONE BELIEVES ABOUT BAPTISM, ONLY THAT ONE BELIEVES IN JESUS
Jehovah is the God of truth (Hebrews 6:18). He is not the author of confusion (1 Corinthians 14:33). Two contradictory statements—baptism is necessary; baptism is unnecessary—cannot both be true.
What one believes matters, for only truth sets man free (John 8:32). Jesus' way is well-defined—the way, the truth, the life—and exclusive. No man comes to the Father but by Him (John 14:6). His words will judge humanity (John 12:48). Changing the gospel nullifies the gospel (Mark 7:9; Galatians 1:6–10).
Is one doctrine as good as another? No one wants a pharmacist who believes one medicine is as good as another. No one wants an open-minded banker. Suppose you made a deposit, and the banker said, "All accounts are the same. I will use my account number. It is easier than finding yours." Would that be satisfactory?
One cannot separate believing in Jesus from believing in Jesus' teachings (including baptism). One must both believe and do His teachings to love Him and call Him Lord (John 14:15) "And why call ye me, Lord, Lord, and do not the things which I say?" Luke 6:46) 1

Health News
Tim Eby spent the night at Hamilton hospital after having a TIA.
Janice Park, Donice Polk's mom, is dealing with an infection.
Donnie Lehman feel off a ladder and broke his wrist which required surgery and went well.
Dale Hyles is having some health issues.
Donald Mayfield had an appointment with an ENT Thursday.
Stacy Tucker is having test done.
Billy Stone, Andrea's uncle, has an aneurysm above his heart.
Prayer List
Gwen & Rex Coffelt, Gwen Bonner, Harry Brown, Billy & Reda Stone, Ken & Shirley Evans,
Jody Littleton, Juanice Hicks, Case Horton,
Norma Tankersley, Betty Patterson, Bret Johnson, Greg McAlister.
Family & Friends Battling Cancer:
Dennis Polk, Pat Hennessy, Barry Ross,
Terry Rainwater, Sonia Nova, Missy Coffelt,
Dick Keeter, Shirley McPherson.
Upcoming Events
September 24 Ladies Day in Taylor. Shelby Polk will be the speaker. For more information see the Ladies Bulletin Board. If there are enough the van will be taken then.
September 25 Fourth Sunday luncheon.
October 12 the High School will be in the Fellowship hall testing between 7AM -12PM.
Birthdays & Anniversaries
September 11 Jim Nash
September 12 Bianca Lehman
September 19 Troy Tankersley
September 20 Robert & Lisa Johnston
September 22 Betty Patterson
September 23 Billy Parks
September 30 Ken Evans
September 30 Ken & Laverne Bales
September 30 Brandon & Nikki Keller
Serving on September 11
Sunday Morning Worship
Announcements Keith
Song Leader Robert
Prayer Bret
Ushers Danny, Mike
Lord's Table Zachary, Brandon, Tim, Ken
Evening Worship
Song Leader Bret
Prayers Tim, Keith
The Numbers
Bible Class 31
Morning Services 47
Evening Services 26
Wednesday 14
Contribution $2497
Our address is: 310 N Pecan St, Hico, TX 76457, USA