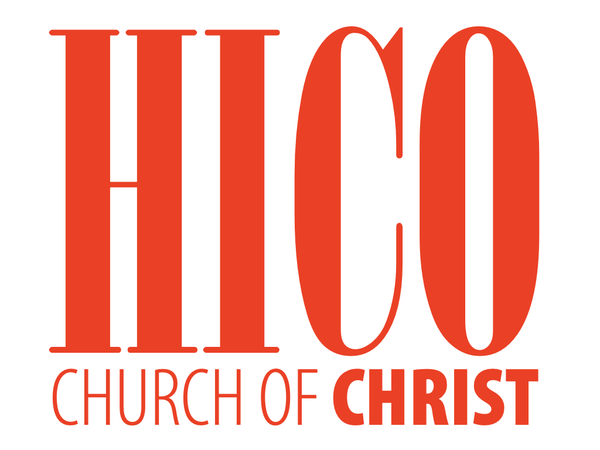 HICO BULLETIN
October 23, 2022
SCRIPTURES TO ENCOURAGE

Grief "I do not want you to be ignorant, brethren, concerning those who have fallen asleep, lest you sorrow as others who have no hope" (1 Thess. 4:13).
"God will wipe away every tear from their eyes; there shall be no more death, nor sorrow, nor crying. There shall be no more pain, for the former things have passed away" (Revelation 21:4).
"Blessed are those who mourn, for they shall be comforted" (Matthew 5:4).
Betrayal/Persecution "We do not have a High Priest who cannot sympathize with our weaknesses, but was in all points tempted as we are, yet without sin" (Hebrews 4:15).
"Rejoice and be exceedingly glad, for great is your reward in heaven, for so they persecuted the prophets who were before you" (Matthew 5:12).
Loneliness "Be strong and of good courage, do not fear nor be afraid of them; for the Lord your God, He is the One who goes with you. He will not leave you nor forsake you" (Deuteronomy 31:6).
"Behold, I stand at the door and knock. If anyone hears My voice and opens the door, I will come in to him and dine with him, and he with Me" (Revelation 3:20).
Temptation "No temptation has over-taken you except such as is common to man; but God is faithful, who will not allow you to be tempted beyond what you are able, but with the temptation will also make the way of escape, that you may be able to bear it" (1 Corinthians 10:13).
Guilt "If we confess our sins, He is faithful and just to forgive us our sins and to cleanse us from all unrighteousness" (1 John 1:9).
Fear "Fear not, for I am with you; be not dismayed, for I am your God. I will strengthen you, yes, I will help you, I will uphold you with My righteous right hand" (Isaiah 41:10).
Confusion "In all your ways acknowledge Him, and He shall direct your paths" (Proverbs 3:6).
"If any of you lacks wisdom, let him ask of God, who gives to all liberally and without reproach, and it will be given to him" (James 1:5).
Death. "I am the resurrection, and the life. He who believes in Me, though he may die, he shall live. And whoever lives and believes in Me shall never die" (John 11:25–26). 1

Health News
Tim Eby saw the Cardiologist and will have further tests. He is still dealing with seizures.
Dale Hyles has ongoing health problems.
Donna McInnis is doing well after surgery.
Stacy Tucker has an appointment with the oncologist soon.
Kevin Bell is having on-going health issues.
Trish Littleton is asking for prayers for family health problems.
Jerry McAdams got a good report.
Pat Hennessy got a good report.
Zadie Sanders, Kenneth Black's aunt, has pneumonia.
Prayer List
Gwen & Rex Coffelt, Gwen Bonner, Harry Brown, Billy & Reda Stone, Ken & Shirley Evans,
Jody Littleton, Juanice Hicks, Case Horton,
Norma Tankersley, Betty Patterson, Bret Johnson, Greg McAlister & Dale Hyles.
Family & Friends Battling Cancer:
Dennis Polk, Pat Hennessy, Barry Ross,
Terry Rainwater, Sonia Nova, Missy Coffelt,
Dick Keeter, Shirley McPherson.
Upcoming Events.
Today is our monthly luncheon. Please stay and join us.
October 24th Ken and Shirley Evans are moving to Stephenville. As soon as Andrea get an address she will share it.
Birthdays & Anniversaries
October 23 Wayne & Bonnie Warren
October 24 Danny Polk
October 25 Caleb Nash
Serving on October 23
Sunday Morning Worship
Announcements Keith
Song Leader Robert
Prayer Dennis
Ushers Volunteer, Volunteer
Lord's Table Donald, Zachary, Tim, David
Evening Worship
Song Leader Robert
Prayers Mike, Keith
The Numbers
Bible Class 29
Morning Services 42
Evening Services 28
Wednesday 29
Contribution $3245
Our address is: 310 N Pecan St, Hico, TX 76457, USA