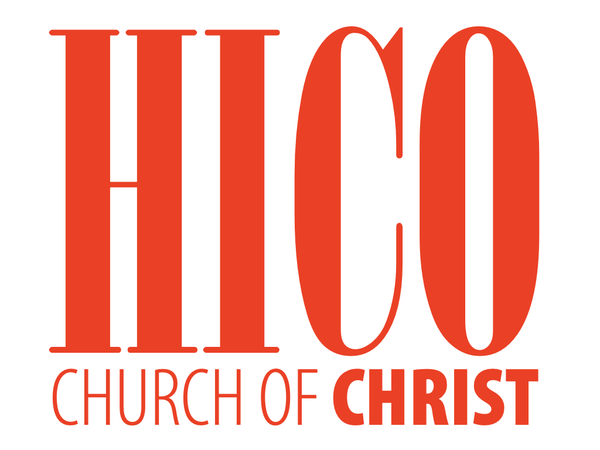 HICO BULLETIN
January 15, 2023
THE GIVING OF THANKS

"See then that ye walk circumspectly, not as fools, but as wise, Redeeming the time, because the days are evil. Wherefore be ye not unwise, but understanding what the will of the Lord is. And be not drunk with wine, wherein is excess; but be filled with the Spirit; Speaking to yourselves in psalms and hymns and spiritual songs, singing and making melody in your heart to the Lord; Giving thanks always for all things unto God and the Father in the name of our Lord Jesus Christ;" (Ephesians 5:15–20)
From the above we can see a few things that improve our lives. 1. We are to walk wisely as opposed to being foolish. 2. This necessitates that we understand the will of God, which scripture says we can do, even though some deny this plain truth. 3. Those who achieve some level of Heavenly wisdom have share a few earmarks. First they are not filled with alcohol but with God's Spirit. Second, this is evidenced by wise sober people being a singing people and a thankful people.
While I sing, I certainly don't have the best singing voice. Worked on it for years but I just have what I have. However while a singing voice may be something you are born with (I know that these can be improved but inborn talent play a large role.
However, being thankful does not require special talent, just effort. This being the case let me thank all those who helped teach while I was not able (the doctor threatened me not to, not that I could have but I kind of wanted to try). Thank you the Bret, Keith and Dennis, Zane and Frank.
And thank you to the doctors who helped me feel better. It was not to long ago that when the heart took on an irregular heart beat, that it was like that until it stopped beating all together. And most of all, as the text says, I want to thank God for His grace, mercy and hope including all the countless blessing I have being a recipient of including the blessing the of all my brothers and sisters in the Church of Christ in Hico. 1

Health News
Pam Jordan, has brain cancer, she is a friend of the Lively's and the Hennessy's.
Gary Moore, Danny and Donice's neighbor, went to the ER on Wednesday night. He has cancer and the shingles.
Walker Lewis, newborn son of Hayden Lewis has a colon constriction.
Betty Patterson is having trouble with A-Fib again. She will be seeing the doctors soon.
Ken Tinsley had a stroke and he is at home.
Dana Broumley is having some trouble with her knee. She is hoping to see the doctor on Monday
Prayer List
Gwen & Rex Coffelt, Gwen Bonner, Harry Brown, Billy & Reda Stone, Ken & Shirley Evans, Jody Littleton, Juanice Hick, Case Horton, Norma Tankersley, Greg McAlister, Gale Hicks, Donny Lehman, Tim Eby, Bruce Slaughter
Family & Friends Battling Cancer:
Dennis Polk, Pat Hennessy, Barry Ross, Terry Rainwater, Sonia Nova, Missy Coffelt, Dick Keeter, Shirley McPherson, Stacy Tucker, Paul McNally & Justin Monk.
Upcoming Events.
Next Sunday we will have a fellowship meal.
So plan to bring a dish and a friend.
There is a Family Info Directory in the foyer please check it. The plan is to print in February.
There is a sign-up sheet for preparing communion. Thanks in advance AW
If you would like to send a card to Andrew and Sydney Randig's here is their address.
1510 Surry Place Dr., Cleburne, TX 76033
Birthdays & Anniversaries
January 25 Juanita Good
January 25 Roberto Flores
January 29 Virgene Broumley
January 30 Deloris Howard
Serving on January 15
Sunday Morning Worship
Announcements Keith
Song Leader Robert
Prayer Bret
Ushers Pat, Danny
Lord's Table Ethan, Ryder
David, Austin
Evening Worship
Song Leader Bret
Prayers Brandon, Keith
The Numbers
Bible Class 37
Morning Services 55
Evening Services 29
Wednesday 22
Contribution $3175
Budget $3200
Our address is: 310 N Pecan St, Hico, TX 76457, USA