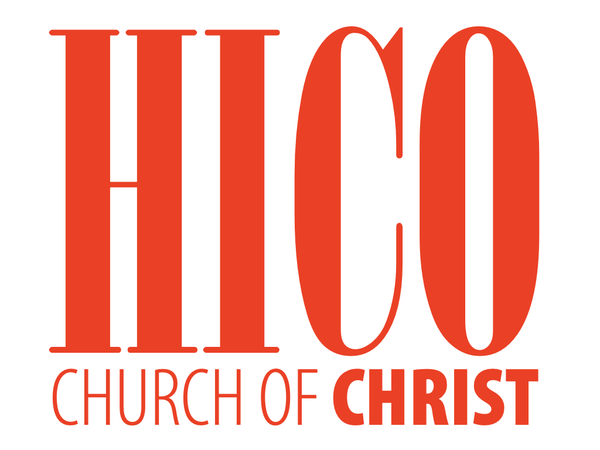 HICO BULLETIN
January 29, 2023
LIVING A HAPPY LIFE

1. Serve others (Galatians 5:13).
2. Throw out nonessential numbers. These include age, weight, and height. Let the doctor worry about them. That is why you pay him/her.
3. Keep only cheerful friends. The grouches pull you down.
4. Keep learning. Learn more about the computer, crafts, gardening, or whatever interests you. Never let the brain idle. "An idle mind is the devil's workshop."
5. Enjoy the simple things. When the children are young, that is all you can afford. When they are in college, that is all you can afford. When you are on retirement, that is all you can afford!
6. Laugh often, long, and loud. Laugh until you gasp for breath. Laugh so much that you can be tracked in a store by the noise (Proverbs 17:22).
7. Tears happen. Endure, grieve, and move on. The only person who is with you your entire life is you. Be alive while you are alive—do not put out a mailbox on the highway of death and just wait in residence for your mail.
8. Surround yourself with what you love, whether it is family, pets, keepsakes, music, plants, or hobbies. Your home is your refuge.
9. Cherish your health. If it is good, preserve it. If it is unstable, improve it. If it is beyond what you can improve, get help.
10. Do not take guilt trips. Go to the mall, the next county, or a foreign country, but do not go to a "guilt country."
11. Tell the people you love that you do love them, at every opportunity,
12. Worship God faithfully (John 4:24).
"These things I have spoken to you, that My joy may remain in you, and that your joy may be full" (John 15:11).

Health News
Shelby Polk is in the hospital in Fort Worth recovering from surgery for a collapsed lung.
Janice Laurence, Nikki Keller's mom, is having some health issues.
Betty Scott has COVID, and is recovering well.
Keri Owen, Betty Scott's daughter, has been diagnosed with a rare disease.
Tim Eby had a scan this week. He is staying at his daughter's until he gets the results.
Prayer List
Gwen & Rex Coffelt, Gwen Bonner, Harry Brown, Billy & Reda Stone, Ken & Shirley Evans, Jody Littleton, Juanice Hicks, Case Horton, Norma Tankersley, Greg McAlister, Gale Hicks, Donny Lehman, Tim Eby, Bruce Slaughter, Betty Patterson.
Family & Friends Battling Cancer:
Dennis Polk, Pat Hennessy, Barry Ross, Sonia Nova, Missy Coffelt, Stacy Tucker, Paul McNally,
Upcoming Events.
New family info directories will be out the first Sunday of February.
Birthdays & Anniversaries
January 29 Virgene Broumley
January 30 Deloris Howard
February 2 Garrett Fletcher
February 5 Kristy Polk
February 7 Melissa Koonsman
February 7 Barry & Sandra Polk
February 16 Reese Polk
February 19 Bruce Slaughter
February 23 Robert Johnston
February 24 Shelia Lane
February 25 Cindy Hennessy
Serving on January 29
Sunday Morning Worship
Announcements Dennis
Song Leader Ryder
Prayer Robert
Ushers Pat, Danny
Lord's Table Ethan, Ryder, David, Austin
Evening Worship
Song Leader Robert
Prayers Ryder, Bret
The Numbers
Bible Class 33
Morning Services 59
Evening Services 33
Wednesday 22
Contribution $2566
Budget $3200
Our address is: 310 N Pecan St, Hico, TX 76457, USA