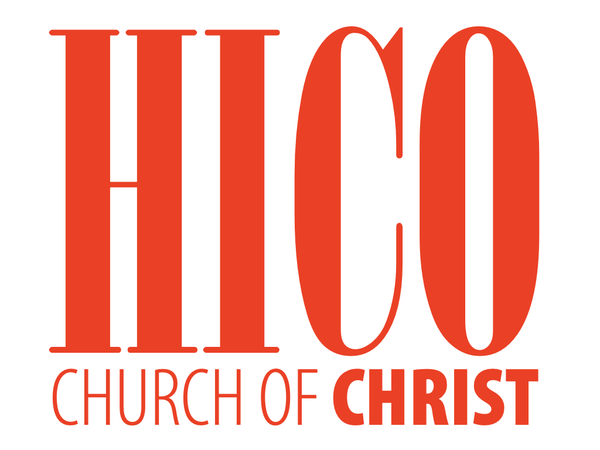 HICO BULLETIN
February 5, 2023
A GREAT WAY TO LIVE

Why should I say I can't when the Bible says that I can do all things through Christ? (Philippians 4:13).
Why should I lack when God supplies all my needs according to His riches? (Philippians 4:19).
Why should I fear when God has not given me a spirit of fear, but of power, love, and sound mind? (2 Timothy 1:7).
Why should I be weak when God is the strength of my life? (Psalm 27:1; Daniel 11:32).
Why should I feel like a failure when I am a conqueror in all things through Christ? (Romans 8:37).
Why should I allow Satan supremacy when He that is in me is greater than he that is in the world?
(1 John 4:4).
Why should I lack wisdom when God gives wisdom generously when I ask for it?
(1 Corinthians 1:30; James 1:5).
Why should I accept defeat when the Bible says that God always leads me in triumph?
(2 Corinthians 2:14).
Why should I be depressed when I have God's loving kindness, compassion, and faithfulness to give me hope?(Lamentations 3:21–23).
Why should I worry when I can cast all my care on God who cares for me?(1 Peter 5:7).
Why should I be in bondage when the truth has set me free? (John 8:32).
Why should I feel condemned when there is no
condemnation to those who are in Christ?
(Romans 8:1).
Why should I feel alone when Jesus is with me
always, even to the end of the age?
(Matthew 28:20; Hebrews 13:5).
Why should I be discontented when I can be content in all circumstances?(Philippians 4:11).
Why should I feel worthless when Christ values me? (1 Corinthians 4:5).
Why should I have a persecution complex, when nobody can be against me when God is for me? (Romans 8:31).
Why should I let the pressures of life bother me when Jesus has overcome the world? (John 16:33).
I have come that they may have life, and that they may have it more abundantly.
John 10:10

Health News
Shelby Polk had a second surgery when her lung collapsed again after they removed the chest tube. She is in ICU.
Janice Laurence, Nikki Keller's mom is having health issues.
Prayer List
Gwen & Rex Coffelt, Gwen Bonner, Harry Brown, Billy & Reda Stone, Ken & Shirley Evans, Jody Littleton, Juanice Hicks, Case Horton, Norma Tankersley, Greg McAlister, Gale Hicks, Donny Lehman, Tim Eby, Bruce Slaughter, Betty Patterson.
Family & Friends Battling Cancer:
Dennis Polk, Pat Hennessy, Barry Ross, Sonia Nova, Missy Coffelt, Stacy Tucker, Paul McNally,
Upcoming Events.
New family info directories are in the back.
A Note from Tim
Please express to the congregation my thanks, love and respect to everyone for their prayers cards texts and e-mails. No cure for that type tumor and it's all up to God in any case. Love all of you. Your support helps more than you know.
Tim Eby
Birthdays & Anniversaries
February 5 Kristy Polk
February 7 Melissa Koonsman
February 7 Barry & Sandra Polk
February 16 Reese Polk
February 19 Bruce Slaughter
February 23 Robert Johnston
February 24 Shelia Lane
February 25 Cindy Hennessy
Serving on February 5
Sunday Morning Worship
Announcements Robert
Song Leader Ryder
Prayer Bret
Ushers Pat, Barry
Lord's Table Danny, Ryder, Brandon, Dennis
Evening Worship
Song Leader Zachary
Prayers Mike, Keith
The Numbers
Bible Class 34
Morning Services 51
Evening Services 26
Wednesday 22
Contribution $3686
Budget $3200
Our address is: 310 N Pecan St, Hico, TX 76457, USA