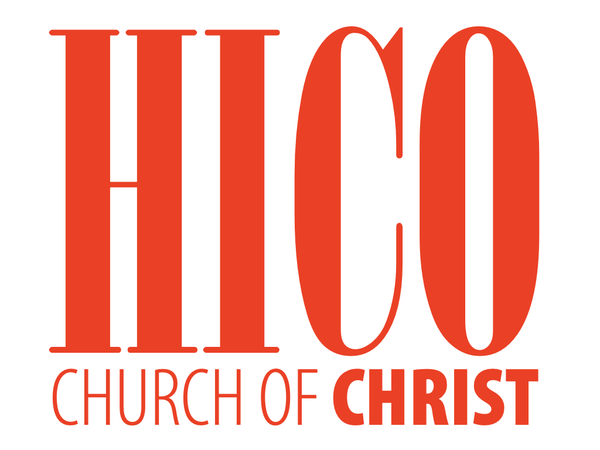 REPORT FROM SHELBY

To my dear brethren at the Hico church of Christ,
I pray the holidays and the beginning of this new year have treated you well! With finals next week and the end of the quarter coming up soon, we are almost halfway through our first year of school. Time has flown by. The classes this quarter have been a blessing; I've tried to be a sponge and soak up as much as possible. Our class on the book of Luke, with Brother Scherffius, has been an encouraging study. Bringing out the physician's use of medical language, studying the bridge the book makes between the Old Testament and the New Testament, and seeing the parables that are specific to the book have shown me the uniqueness of Luke's Gospel account.
The instructors have been an encouragement to us through the pick-up-of-pace this quarter has brought with it. We are growing in our abilities to properly study and discern the Scriptures, and it is a blessing to think about how far we have come in just two quarters. As we finish up this quarter and take our week break, I am eager to spend time with family and friends and tell them about the things I have been learning.
I am incredibly grateful for your willingness to help provide me with this opportunity. I cannot put into words the blessings your support has brought me. I pray that the Lord blesses you in all you are doing in His name. Thank you for your encouragement and prayers as well. I love you with the love of the Lord, brethren!
In Him,
Shelby Polk

Health News
Paul McNally has stopped his treatments.
Tami Kash had knee surgery Wednesday and will soon have the other one knee done.
Shelby Polk is at home recovering.
Betty Patterson had her pacemaker put in Tuesday and is home.
Marsha Crabb, Donice Polk's aunt, had surgery for a broken leg.
Stacy Tucker has not been feeling well after her last treatment.
Prayer List
Gwen & Rex Coffelt, Gwen Bonner, Harry Brown, Billy & Reda Stone, Ken & Shirley Evans, Jody Littleton, Juanice Hicks, Case Horton, Norma Tankersley, Greg McAlister, Gale Hicks, Donny Lehman, Tim Eby, Betty Patterson.
Family & Friends Battling Cancer:
Dennis Polk, Pat Hennessy, Barry Ross, Sonia Nova, Missy Coffelt, Stacy Tucker, Paul McNally.
Our Sympathies
To the friends and family of Bruce Slaughter at his passing Friday.
To the friends and family of Dean Ware at his passing February 8th.
Congratulations
to Great Grandpa Donald Mayfield, Marley was born to Miles & Katie (this makes 9 greats!)
Birthdays & Anniversaries
February 23 Robert Johnston
February 24 Shelia Lane
February 25 Cindy Hennessy
Serving on February 19
Sunday Morning Worship
Announcements Dennis
Song Leader Robert
Prayer Keith
Ushers Mike, Danny
Lord's Table Barry, Ethan
Austin, Donald
Evening Worship
Song Leader Bret
Prayers Robert, Dennis
The Numbers
Bible Class 38
Morning Services 53
Evening Services 29
Wednesday 34
Contribution $3326
Budget $3200


Our address is: 310 N Pecan St, Hico, TX 76457, USA