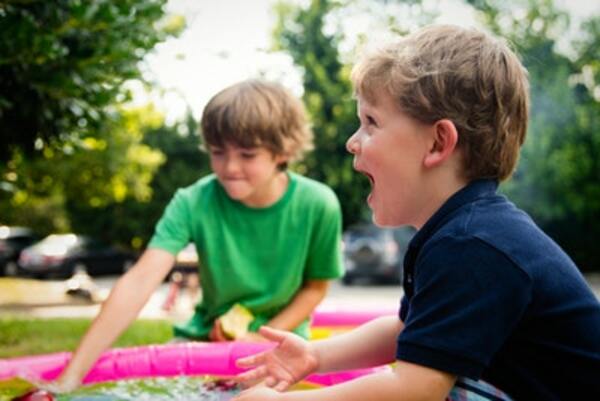 Summer Mission 2019
Saturday 20th - Sunday 28th July
Fun Day
HIGH KIRK GROUNDS
Saturday 20th July at 2pm
Games and Activities for children, Bouncy Castles & Slide, Barbecue, Refreshments, Face Painting, Crafts, and much more… ALL FREE!!!
Waste Watchers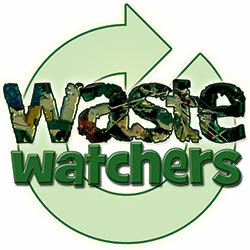 Kids Club
P2 - P7 (includes those starting P2 in August 2019)
Venue: High Kirk Halls, High Road, Stevenston
(Includes a FREE LUNCH)
Monday 22nd July - Thursday 25th July
Time: 11am - 1.30pm
You can enrol for our 'Waste Watchers' Kids Club at the Fun Day on Saturday 20th July or on Sunday 21st July at the High Kirk Hall between 1pm- 2pm (or on the day of the event).
A bus will be provided from Ardeer & Hayocks to and from the venues.
BUS TIMES:
The bus will leave Ardeer Church Hall at 10.30am and Hayocks Community Centre at 10.45am and return to Ardeer at approx. 1.40pm and Hayocks for 1.50pm.
Youth Nights - for P6 to S4
In Ardeer Parish Church Hall, Caledonian Road, Stevenston…
ON:
Tuesday 23rd July
and Thursday 25th July
AT:
7pm - 9pm
Please enrol at the Fun Day on Saturday 20th July, or Sunday 21st July at the High Kirk Halls from 1 - 2pm, or on the day of the event.
Mini-bus will leave Hayocks Community Centre
at 6.35pm and High Kirk Hall at 6.45pm.
And return to High Kirk Hall at approx 9.10pm and to Hayocks Community Centre at approx 9.15pm.
Messy Church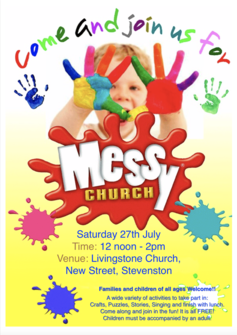 Families and children of all ages Welcome!!
A wide variety of activities to take part in:
Crafts, Puzzles, Stories, Singing and finish with lunch.
Come along and join in the fun! It is all FREE!
Children must be accompanied by an adult.
Saturday 27th July
Time: 12 noon - 2pm
Venue: Livingstone Church,
New Street, Stevenston
Afternoon Praise Service
Sunday 28th July at 3pm
in the High Kirk with New Focus
Come and join all the Churches in the town
along with the young people from the Kid's Club & Youth Nights
as we praise and thank the Lord together.
Stay for a chat over Tea, Coffee and Cake.
Everyone welcome!
Sunday Services
10am Ardeer Church, Shore Road
10.30am Stevenston High Kirk, Schoolwell Street
11.30am Livingstone Church, New Street
The three churches all have a Sunday Holiday Club for children in their Church Halls on Sunday mornings during the Summer.
Touching the world with the love of Christ.
Our address is: Stevenston High Kirk, Schoolwell Street, Stevenston KA20 3DL, UK