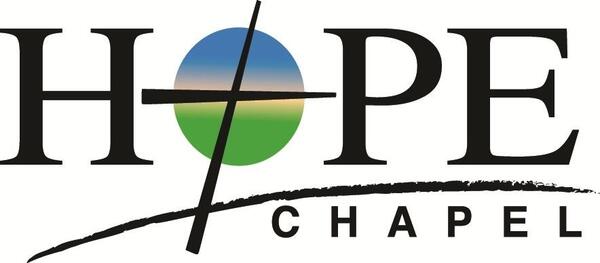 Welcome to Hope Talk
September 17th, 2021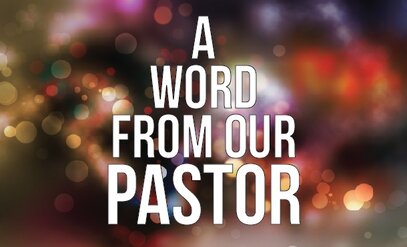 Lord willing, we will celebrate baptism this Sunday either at our home or at PGBC. Baptism. Celebration. Fellowship. Stories of God's grace. Reminders of transformation. Worship. Foundation. Joy! All this is on Sunday as we meet to give thanks to God for His providential work and provisional care for all His children. Jesus was 30 when He was baptized without the admission of sin and only the need to fulfill all righteousness (Mt.3:15) – John the Baptist agreed. He knew there was no need for repentance and his was a baptism of repentance so why did the Son of God, perfect, without sin, and equal to God be baptized by a sinful, needy, and fallen individual? It was part of the active obedience of Christ that accomplished our salvation. He did all things right. As He led the way forward, we follow with joy and celebration proclaiming the work of God in our hearts. So we will hear testimonies of God's deep and abiding grace confronting and changing individuals with a proven life of grace and goodness. We know these people. We have watched them and rejoiced with them in their walking the path God has put before them and us with them. Please pray for Sunday that we will enjoy the manifest presence of God as we view and focus on His mighty works. Also remember to bring all kinds of food to bless others with as we meet at our home… kids bring swimsuits to enjoy the pool afterwards.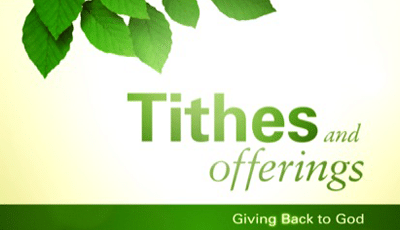 Financials
Monthly Total:
September to Date:
Monthly total: $35,222.22
Budget: $28,259.00
YTD Totals (August 2021)
Income: $278,775.56
Budget: $226,072

Men's and Women's Prayer Meeting
The next Saturday morning prayer meeting is Saturday, October 2nd at 8:30 am. Come meet at Hope Chapel for a time of prayer.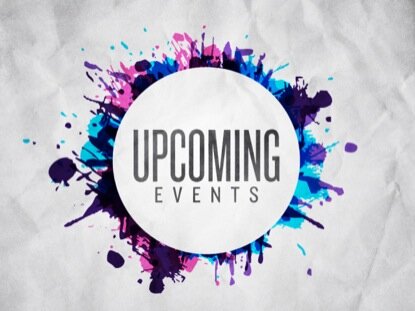 September 19th- Baptism Sunday- We are praying for good weather to have baptism at Will and Maria's pool (122 Ashmore Road Greer). We will be having a potluck lunch so please bring enough food for your family and some to share! Also, please bring any camping chairs to sit on as well.
October 10th- Children's Appreciation Lunch directly after service and short training- Please RSVP to Rachel Burrow
October 16th at 5:00- Fall Festival and Chili Cookoff, Cornhole Tournament, and Pumpkin Carving Contest
October 17th from 2:00-5:00 pm- Enjoy Hope Membership Class- This is the next step after Party with the Pastor to learn more in depth about Hope Chapel.
November 7th- Homecoming Sunday
November 21st- Party with the Pastor after service until 2:00
November 28th- Decorating for Christmas
December 12th- Christmas Party for Church from 5:00-8:00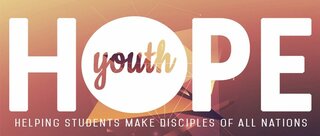 September 19th- High School or Middle School Youth this Sunday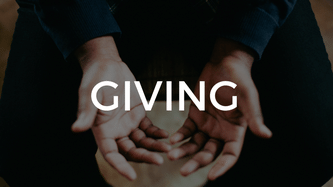 You should have received your giving statement. If you haven't received that, please let Tina Smith or Rachel Burrow know.
We are grateful for your continued giving. Remember when you give, a portion of your gift goes to missions. We have tried to make giving as easy as possible. There are at least four ways that you can give.
There are offering boxes on each side of the sanctuary. Just drop your offering as you come in or when you are leaving.
There is "text to give". Just text the word GIVE and the amount to (864) 300-0368 and follow the steps.
There is online giving. Just go to our web page and follow the steps.
You can use bill pay through your bank .
Of course you can always just drop it in the mail. Again thank you for your continued generosity. We are very grateful!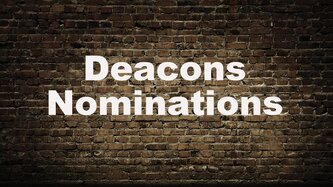 The elders would like to put forth Keith Mills, Ray Smith, and Matthew Burrow for Deacon Nomination. Please reach out to the elders if you have any questions or concerns.
Hope Chapel Membership Class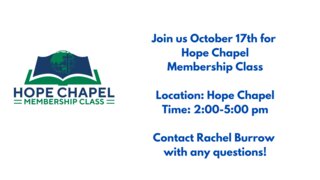 Mark Your Calendars- October 16th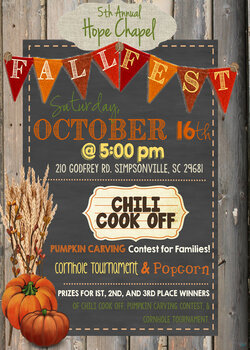 Our address is: 1106 SC-14, Greer, SC 29650, USA