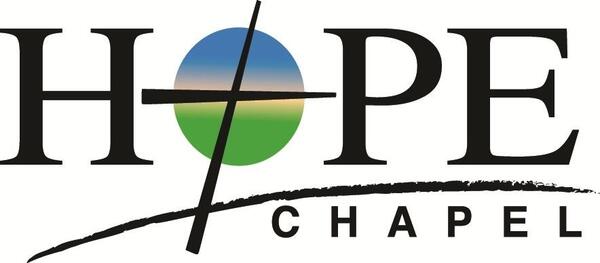 Welcome to Hope Talk
September 24th, 2021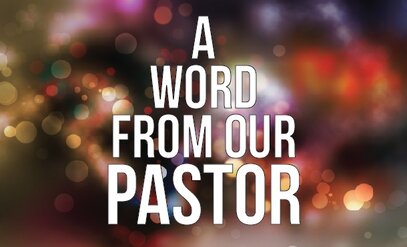 First of all thanks for your patience with me in the baptismal for the first time in 35 years at Baptism. Water was warm, as I was asked this several times, and the whole celebration of the people delighting in the proclamation of salvation was superb. Thanks for your support and involvement. We will be putting the testimonies on the website, as the whole sermon, testimonies, and prayer is online at www.enjoyhope.org
Next, remember that we will begin our Fall LifeGroup Classes Oct.6th at 6 pm with provided supper and the classes start sharp at 7 pm and conclude at 8 pm – all at Pleasant Grove Baptist Church. This will be for 6 weeks and ending on Nov. 10th. Please make this a scheduled part of your week. The kids will enjoy time in the gym playing all kinds of games.
Finally, I am so thankful to God for women, godly women. I was pondering how blessed we are with all the benefits we enjoy from the Spirit of God in the ladies at Hope. Seriously. Last week the ladies made the food for us to enjoy and most of us took it for granted and just ate. They prepared the room, set up all that was necessary to bring an entire church together for fellowship. They also teach and oversee our Children's Ministry, ensuring that God is put within little hearts so they can come to know Him at the right time with all the lessons and principles needed. (I know men help but that is not my point, stay with me). They help us in worship making the singing much better than just men. They clean the church with a heart that goes way beyond just the remuneration given. They oversee all the details of the church, administering in several ways without public gratitude, just constant and gracious help in each and every way so that Church works and ministers as Christ desires. I literally could go on for pages, for I am so thankful that God, wise and gracious, met this verse, And the Lord God said, "It is not good that man should be alone; I will make him a helper (Gen.2:18) with this verse… Then the rib which the Lord God had taken from man he made into a woman, and He brought her to the man. (Ge.2:22) Dudes, take your lady out for a dessert, meal, coffee, or all 3 and thank her for all that she is, has done, and will do for the glory of God. We are blessed!!!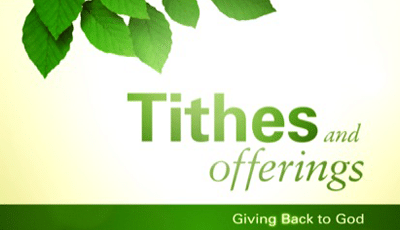 Financials
Monthly Total:
September to Date:
Monthly total: $39.236.70
Budget: $28,259.00
YTD Totals (August 2021)
Income: $278,775.56
Budget: $226,072

Men's and Women's Prayer Meeting
The next Saturday morning prayer meeting is Saturday, October 2nd at 8:30 am. Come meet at Hope Chapel for a time of prayer.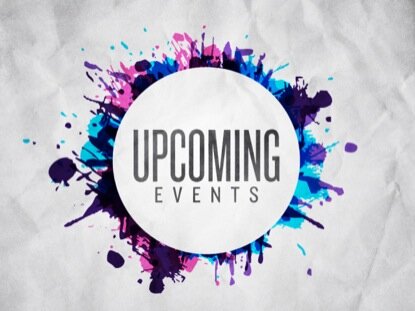 October 10th- Children's Appreciation Lunch catered directly after service and short training- Please RSVP to Rachel Burrow
October 16th at 5:00- Fall Festival and Chili Cookoff, Cornhole Tournament, and Pumpkin Carving Contest. Please sign up with teams of two for the Cornhole Tournament in the lobby by the Welcome Desk.
October 17th from 2:00-5:00 pm- Enjoy Hope Membership Class- This is the next step after Party with the Pastor to learn more in depth about Hope Chapel.
November 7th- Homecoming Sunday
November 21st- Party with the Pastor after service until 2:00
November 28th- Decorating for Christmas
December 12th- Christmas Party for Church from 5:00-8:00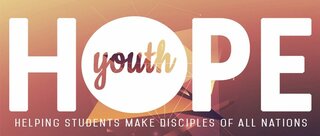 September 26th- Middle School Youth this Sunday at Hope Chapel from 5:00-7:00 pm.
High School Youth will be meeting at the Nestburg's home at 1220 S. Barton Rd, Taylors from 5:00-7:00 pm.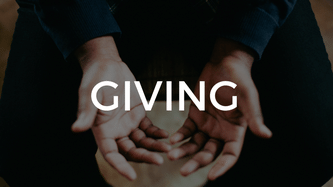 You should have received your giving statement. If you haven't received that, please let Tina Smith or Rachel Burrow know.
We are grateful for your continued giving. Remember when you give, a portion of your gift goes to missions. We have tried to make giving as easy as possible. There are at least four ways that you can give.
There are offering boxes on each side of the sanctuary. Just drop your offering as you come in or when you are leaving.
There is "text to give". Just text the word GIVE and the amount to (864) 300-0368 and follow the steps.
There is online giving. Just go to our web page and follow the steps.
You can use bill pay through your bank .
Of course you can always just drop it in the mail. Again thank you for your continued generosity. We are very grateful!
Hope Chapel Membership Class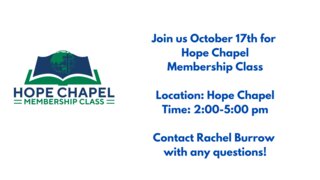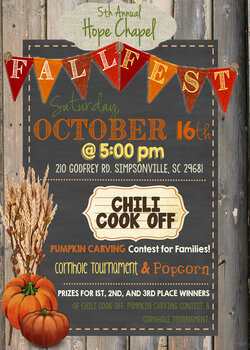 Sign up by the Welcome Table for the Cornhole Tournament!
Life Group Fall Classes
The Elders are excited to offer from October 6th until November 17th on Wednesday nights a variety of classes and topics! Beginning at 6:00 pm we will be catering dinner for all families to come, fellowship, eat, and build relationships while enjoying dinner together in the Pleasant Grove Fellowship Hall. From 7:00 pm to 8:00 pm we will host the classes while children will be able to go to gym under supervision and play. Each week the menu will be posted in advance so that any allergies can be planned for ahead of time too!
We do need to have everyone sign up for the class they would like to attend so the teachers can adequately prepare. Please choose from the options below. Spouses are welcome to choose a different class. For example, if the husband wants to attend one and the wife wants to attend another feel free to do that and then share thoughts and notes together.
Copy and paste the link below into your browser to sign up!
https://forms.gle/JUMPjxpuceGDhXuP9
Our address is: 1106 SC-14, Greer, SC 29650, USA