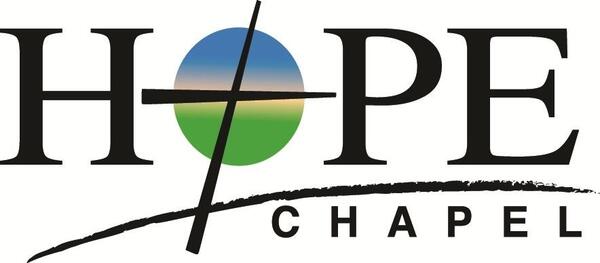 Welcome to Hope Talk
April 22, 2022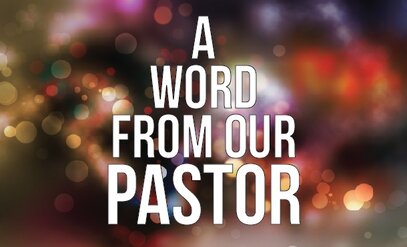 Freedom. How would you define it? When William Wallace yelled that word out when he was executed (according to Mel Gibson), he was seeking national freedom. When a 21-year-old leaves home to get a job, rent an apartment, make his way, away from his parents, he is seeking personal freedom. When a battered and abused person seeks divorce from an unfaithful mate, they seek marital freedom. When an addict buys drugs to "free his mind" and takes them into his body, he is seeking temporary freedom. When Jesus cried out It is Finished (John 19:30), He was defining and obtaining eternal freedom. Like many other words in our English language this word, Freedom, has many definitions. Freedom is not always a good and healthy thing to have for immature or immoral beings. One has to learn how to handle Freedom. It is not good for a child to have too much freedom, like an adult. It is good for a man to bear the yoke in his youth (Lam.3:27). An infant has to learn the difference between night and day if they are to enjoy the freedom of both (says the new grandpa). A puppy needs very little freedom to learn accepted behavior patterns in a human world (says the puppy trainer). Freedom cannot be handled by everyone. It takes maturity, morality, and methodology. Criminals are locked up to pay for their offense, yes, but also to learn how to handle discipline, consequences, freedom, and hope. The LORD gives freedom to the prisoners (Ps.146:7). Freedom is not easy to handle. What we do and desire when alone, (with no one knowing, with no human consequences, and total anonymity insured) reveals who we really are. Evil men having freedom bring anarchy. Freedom comes from truth, regardless of national, physical, marital, personal, or temporary bondage. And you shall know the truth, and the truth shall make you free (John 8:32). Freedom is in the heart, not the body. Sin makes slaves, not men. As Jesus said, Most assuredly, I say to you, whoever commits sin is a slave of sin (John 8:34). Jesus gives freedom… Therefore if the Son makes you free, you shall be free indeed (John 8:36).
If freedom is to continue in the USA, citizens must become moral, and that only happens through Christianity. This is the American "Great Experiment" - Only moral people can handle freedom. As President John Adams said in 1798… "We have no government armed with power capable of contending with human passions unbridled by morality and religion. Avarice, ambition, revenge, or gallantry, would break the strongest cords of our Constitution as a whale goes through a net. Our Constitution was made only for a moral and religious people. It is wholly inadequate to the government of any other."
Special Note: Mark and Darah Olayo are all in Kenya, and our prayers are with them. We do not know how long they will be there, as we told them to do all that they need to do and work through all the events, responsibilities, and relationships as needed. So in their absence we have asked Jonathan and Whitney Poitevint to take their position and responsibility in the interim. Thanks for praying for both of the couples as they seek to glorify God in their lives.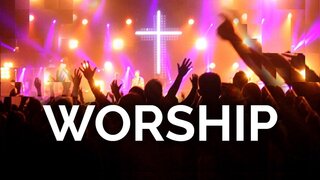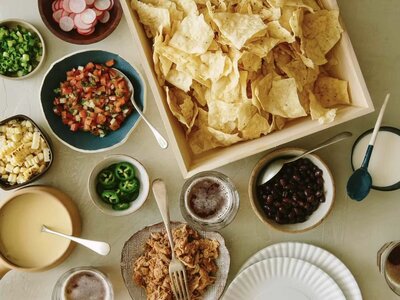 Middle and High schools are meeting April 24th at 5pm. Come and enjoy a nacho snack bar!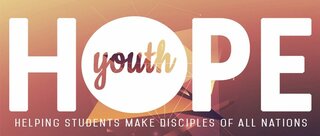 Mark your calendars for the first ever Hope Chapel
TEEN WEEK!
June 13-18
What IS teen week???
Well, it is a 5 night event specifically for middle and high schoolers!
M-Th 6:00-9:00pm
Friday 6pm - Saturday 10:00am
(Boys and girls will be separated for the overnight camp out)
There will be killer camp-style games, Bible memorization, Bible challenges each night, skits, worship ....and dinner. :)
And it is all FREE!
The whole thing will be rolled out in phases - but you need to make plans to be here! AND Invite your friends
(More information will be released Sunday)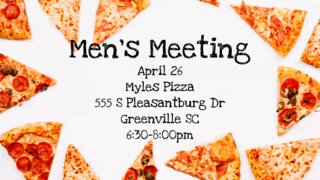 Attention Men, you are invited to the best Pizza place in Greenville on the 26th of this month at Myles Pizza 555 S Pleasantburg Dr, Greenville, SC from 6:30pm to 8:00pm. We will be revealing some information on a future event that will benefit all of us. All Hope men and Life Group guys especially are invited to come and enjoy a fun night of food and fellowship.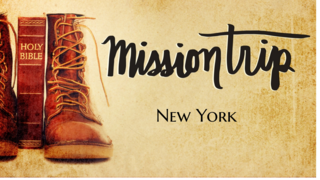 July 17-20 -- If you are interested in participating in the New York Missions Trip, you can find more information as well as registration here: https://go.spreadtruth.com/?mc_cid=7d3b0d929b&mc_eid=344826b429.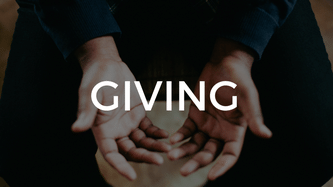 We are grateful for your continued giving. Remember when you give, a portion of your gift goes to missions. We have tried to make giving as easy as possible. There are at least four ways that you can give.
There are offering boxes at the front of the sanctuary. Just drop your offering as you come in or when you are leaving.
There is "text to give". Just text the word GIVE and the amount to (864) 300-0368 and follow the steps.
There is online giving. Just go to our web page and follow the steps.
You can use bill pay through your bank.
Of course you can always just drop it in the mail (1002 S Buncombe Rd, Greer SC 29651). Again thank you for your continued generosity. We are very grateful!
Our address is: 1002 S Buncombe Rd, Greer, SC 29651, USA