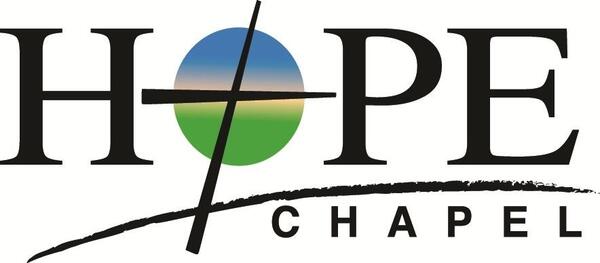 Welcome to Hope Talk
January 13, 2023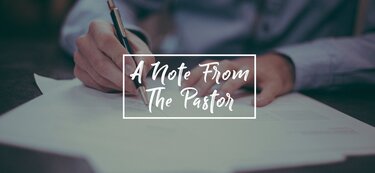 Well today is Friday the 13th, and I was going to write about broken things. So as I drove to the church this morning, a tooth cracked on the way, and now I have to go to the dentist and get a repair. It was a reminder that life is filled with broken and cracked things that we work through and deal with to continue to walk our path. We are never told that Jesus broke a bone, cracked a tooth, or needed stitches from a cut. Those seem to be less than worthy of inspired writings, but they are part of our lives and remind us of the fact and impact of living in a sinful world that needs divine redemption. We were reminded by Dave Deets of Paul's words in 2 Cor.4:17, For our light affliction, which is but for a moment, is working for us a far more exceeding and eternal weight of glory. In a comparative statement, our afflictions are light and temporary, working for us a far greater weight of glory. So we are to not look at that which we can see but to that which we cannot see. Wild statement -(2 Cor.4:18) while we do not look at the things which are seen, but at the things which are not seen. For the things which are seen are temporary, but the things which are not seen are eternal.– that coincides with David's statement of setting the Lord always before our eyes in Ps.16. Look to that which is eternal, the unseen. We look to God, set Him before our eyes, not to temporal trials, broken things, cracked issues, but to the eternal Almighty God. Everyone around you is cracked, broken, and flawed – don't expect perfection and wholeness from them. You will be disappointed. Look to God, and yes, still go to the dentist, but be reminded of the future when God will redeem the world, the universe and those who call on His Name. Amen and amen.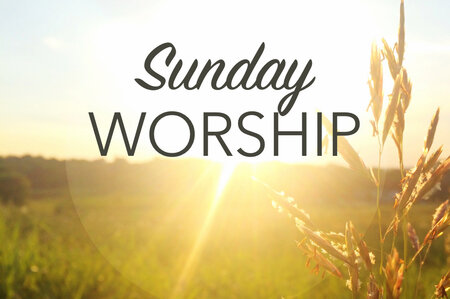 God So Loved: https://www.youtube.com/watch?v=PK9pljv_s-A
A Thousand Hallelujahs: https://www.youtube.com/watch?v=vR_sI9lkowA
Boldly I Approach: https://www.youtube.com/watch?v=Xx94Fg4qZr8
O Praise the Name: https://www.youtube.com/watch?v=LqBpifDpNKc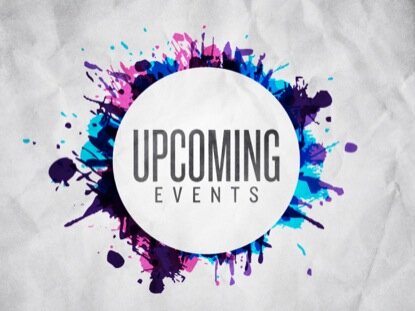 January 15 - Enjoy Hope membership class: This class is designed for those who have attended Party with the Pastor and would like to take the next steps to pursue membership at Hope Chapel.
January 29 - 5th Sunday churchwide fellowship after the service
January 29 - The wedding of Patrick Jackson and Eira Quintero will be at 3:00 pm. Everyone is invited to attend!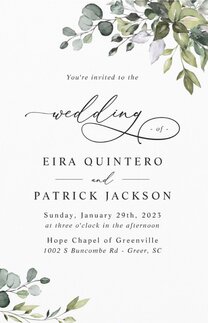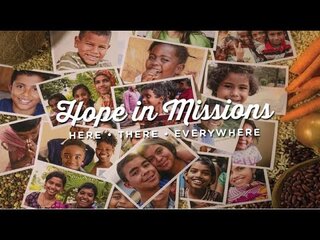 If you have a serious interest in being a part of the summer missions trip to Monterrey, Mexico in June or New York in July, please plan on being at the meeting after the service this Sunday. We will be discussing the details of both trips and answering any questions you may have.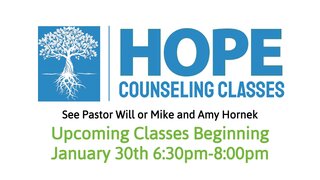 Please see Pastor Will to get more info or to sign up to come and find out what this is all about.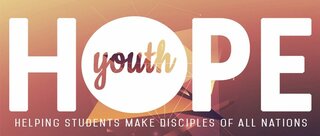 January 15 - Youth group, 5 pm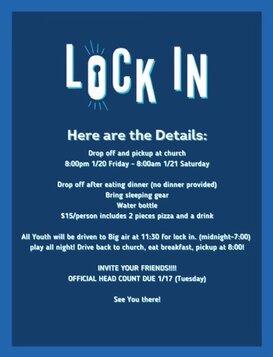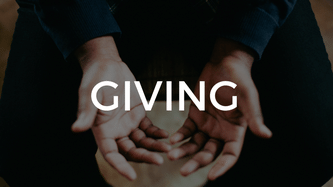 We are grateful for your continued giving. Remember when you give, a portion of your gift goes to missions. We have tried to make giving as easy as possible. There are at least four ways that you can give.
There are offering boxes at the front of the sanctuary. Just drop your offering as you come in or when you are leaving.
There is "text to give". Just text the word GIVE and the amount to (864) 300-0368 and follow the steps.
There is online giving. Just go to our web page and follow the steps.
You can use bill pay through your bank.
Of course you can always just drop it in the mail (1002 S Buncombe Rd, Greer SC 29651). Again thank you for your continued generosity. We are very grateful!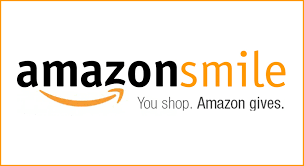 AmazonSmile is a simple way for you to support your favorite charitable organization every time you shop, at no cost to you. AmazonSmile is available at smile.amazon.com on your web browser and can be activated in the Amazon Shopping app for iOS and Android phones. When you shop at AmazonSmile, you'll find the exact same low prices, vast selection and convenient shopping experience as Amazon.com, with the added benefit that AmazonSmile will donate 0.5% of your eligible purchases to the charitable organization of your choice. You can choose from over one million organizations to support.
To shop at AmazonSmile simply go to smile.amazon.com on your web browser or activate AmazonSmile on your Amazon Shopping app on your iOS or Android phone (found under settings on your app). On your browser, you may also want to add a bookmark to smile.amazon.com to make it even easier to return and start your shopping at AmazonSmile. When you're using the app, always check for the "AmazonSmile" logo to ensure you're activated for AmazonSmile.
Go to smile.amazon.com and choose Hope Chapel Greenville on the drop down menu for Hope Chapel to earn 0.5% of the proceeds.
Our address is: 1002 S Buncombe Rd, Greer, SC 29651, USA