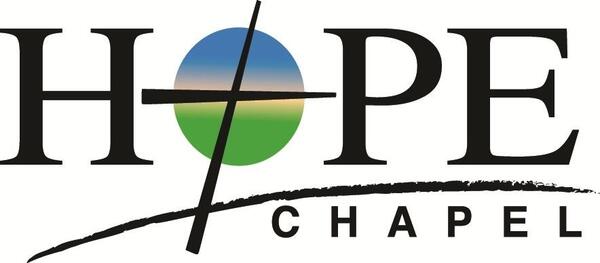 Welcome to Hope Talk
February 24, 2023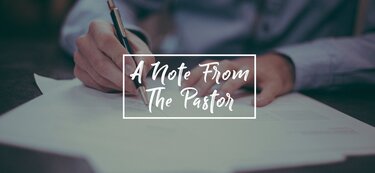 James says in chapter 5:16, Confess your trespasses to one another, and pray for one another, that you may be healed. The effective, fervent prayer of a righteous man avails much. What does that mean? Ponder on that verse and ask God to reveal to you what it means. It seriously says that prayer avails much when it is effective, fervent, and from a righteous source. When a person becomes a Christian they are made in the righteousness of God according to 2 Cor.5:21. So this requires regeneration (born again) by God. Our prayers are in the Name of Jesus as He told us to pray in His Name. (Jn.14:14) If you ask anything in My name, I will do it. This is why we pray in the Name of Jesus. It also is connected with the first part of the verse saying that we are to confess our sins to one another. Not to a priest but to one another. So when we realize that we have offended, transgressed, or sinned against someone, we are to confess it to them, repent, and ask for forgiveness (Mt.5:23,24). Also, if someone has sinned against you, it is your responsibility to tell them. Take heed to yourselves. If your brother sins against you, rebuke him; and if he repents, forgive him (Lk.17:3). Forgiveness of the hand. This idea that we are to communicate with one another, both if we have offended or they have offended, means we are to go and make sure all is understood, accepted, and restored. Now we may need to take time to build back the trust that was lost, but forgiveness is granted on the fact that we have been forgiven by God and so have the delight and duty to forgive others. When this occurs, then healing comes and the soul is brought into a sweet communion with God. If someone has sinned against you numerous times and grievously, you will need to see their sin in comparison to your sin against God. In your understanding of God's forgiveness of you, you can forgive others for no one has sinned more against you than you have against God. If you struggle to forgive another, you need to spend time seeing the sins you have committed against God, which He has forgiven.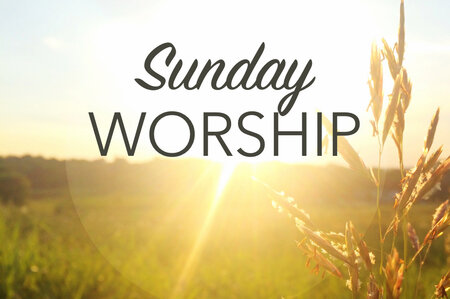 This I Believe: https://www.youtube.com/watch?v=VRzI_FbWTkg
At the Cross (Love Ran Red): https://www.youtube.com/watch?v=zbVC2nmkyQE
We Fall Down: https://www.youtube.com/watch?v=A9jhLNDfAKQ
Worthy is the Lamb: https://www.youtube.com/watch?v=4pAHDpUjuqs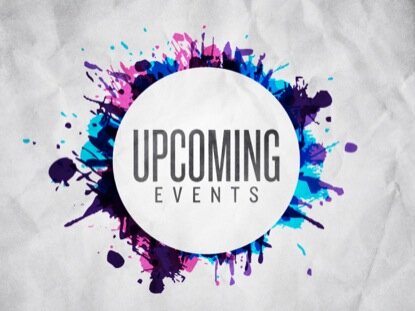 March 4 - Come join us at 8:30am for our monthly prayer meeting!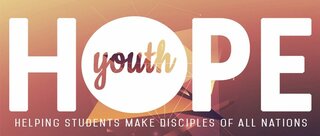 Feb 26 - Youth group, 5 pm
March 11 - Winter Jam, 6:00pm - tickets are $15 each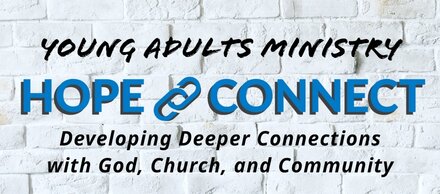 Hope Connect will be meeting every 2nd and 4th Friday night at 6-8pm in the War Room.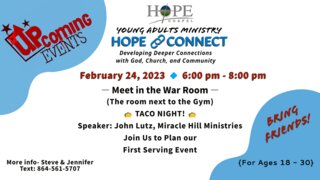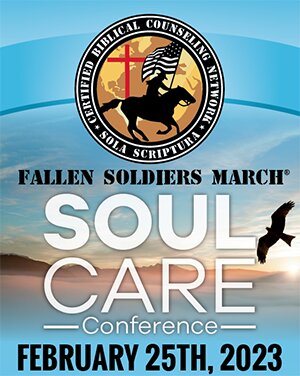 Please make contact with Pastor Will if you like to take part in this conference. It will be on live stream here at Hope from 9am-5pm on Saturday. Please consider coming and inviting other individuals who are interested in helping those in need after trauma.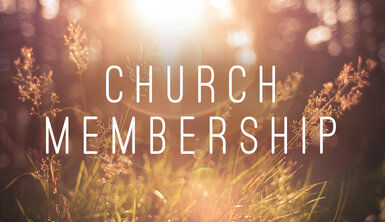 We would like to present Eira Jackson for membership at Hope Chapel. We are so thankful God has brought her to Hope Chapel, and we look forward to ministering alongside her.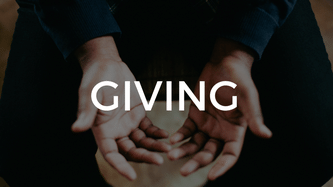 We are grateful for your continued giving. Remember when you give, a portion of your gift goes to missions. We have tried to make giving as easy as possible. There are at least four ways that you can give.
There are offering boxes at the front of the sanctuary. Just drop your offering as you come in or when you are leaving.
There is "text to give". Just text the word GIVE and the amount to (864) 300-0368 and follow the steps.
There is online giving. Just go to our web page and follow the steps.
You can use bill pay through your bank.
Of course you can always just drop it in the mail (1002 S Buncombe Rd, Greer SC 29651). Again thank you for your continued generosity. We are very grateful!
Our address is: 1002 S Buncombe Rd, Greer, SC 29651, USA