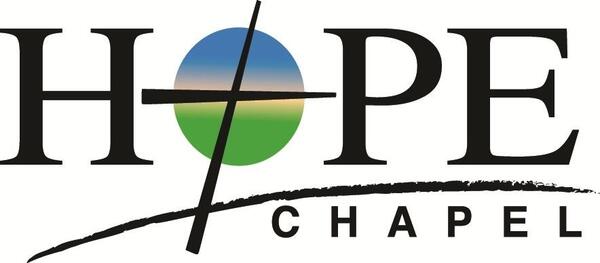 Welcome to Hope Talk
September 25th, 2020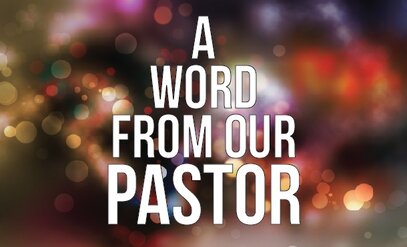 I want to encourage you to look over the Equipping and Ministering Goals and take some for yourself so that you are growing in the Lord. Hopefully you have the sheet of paper that I gave to you and if you can not find it, just let me know and I will send a copy. We have a huge Sunday coming in a few days. It will be packed with all kinds of food, fellowship, and fun for all. With catered food from Tropical Grill and dessert from Whits, we will have a wonderful and rejoicing time. Bring your friends and invite guests who do not have a place to go. They will be welcomed. We will cap it all off with a movie night at 6pm at Hope and will explain both movies that will be shown.
Remember that you are accepted by God, affirmed by God, and assured by God that all the future is in His hands and He will not allow for you to be taken out of His hands. We are accepted in the Beloved and no one can deny this for it is a seal of God on our lives. Begin to view your life through the lenses and glasses of God's Word and Will and you will begin to know the joy and peace that comes from God to you through the indwelling Holy Spirit Who is your Comforter, Teacher, Sustainer, and Helper. We are not alone and we are destined to enjoy the presence of God throughout eternity so we must keep our eyes on Jesus and seek to extend His kingdom while we are on earth.
Let us take some time to praise the Lord for being faithful to one in our midst who is now in His presence. Margie Arnold went to be with the Lord and will forever enjoy His presence. Please thank the Lord for His goodness and greatness that keeps us forever. Pray for the MacDonalds as they work through this time of joy and sorrow mixed in the will of God. "Thank You Father for Your love and care for Your children. Please accept our worship for all that You are and do. We are Your children. You are our God."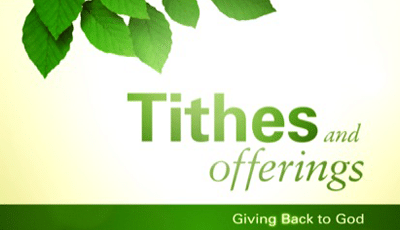 Financials
Monthly Totals:
September to Date:
Income: $17,018.33
Budget: $24,365
YTD Totals (August 2020)
Income: $169,308.68
Budget: $194,920

Men's and Women's Prayer Meeting
The next Saturday morning prayer meeting is Saturday, October 3rd at 8:30 am. We will meet at the church for a time of prayer. Until further notice because of Covid we will not be meeting at Bojangles.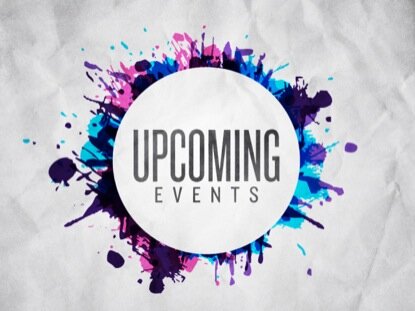 September 27th- Picnic Lunch- Please bring lawn chairs and any yard games you would like. We will be having Whit's Frozen Custard Ice Cream Truck at church, a bouncy slide, yard games, volleyball net, and Tropical Grille for lunch. If possible, lunch is $7 a person but please don't let that keep your from staying or coming if you cannot afford that! Also feel free to bring your lunch like originally discussed.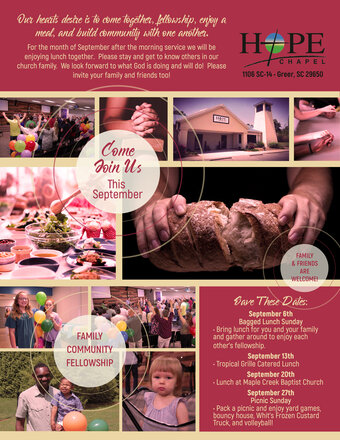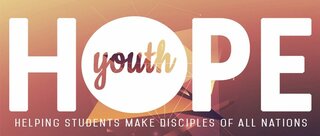 This Sunday night the youth will be watching Free Burma Rangers in the auditorium with anyone else who would like to come! The movie starts at 6:00.
Our address is: 1106 SC-14, Greer, SC 29650, USA