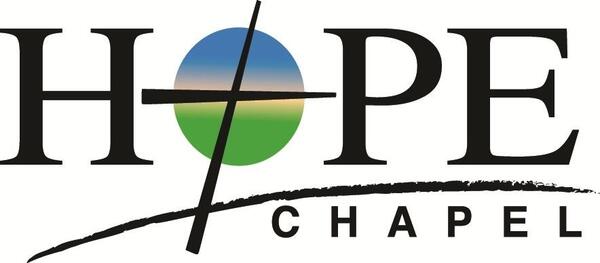 Welcome to Hope Talk
December 18th, 2020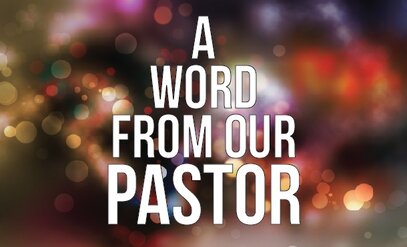 One week before Christmas, the day we celebrate the birth of God as man. Now that is an amazing truth and statement. God with man. Emmanuel. We do not know the time, date, specific location, save Bethlehem stable with animals and visiting shepherds from nearby fields all a-glow from an angel chorus. We do know it happened and all of heaven rejoiced as earth will rejoice together and we now rejoice in hope for that time of future glory over past glory. There is little peace on earth and very little good will or men of good will, either way. BUT GOD! Peace is coming and has a guarantee in our hearts through the Holy Spirit dwelling within His children reminding them of their home forever with the Almighty so not to worry and fret over present concerns, failures, falsehoods, and corruptions. The King Reigns and will throughout all of eternity. He will have His way in all matters. Evil and death will be banished and conquered forever as we worship the Lamb Who was slain for our sins, paying our debt, and procuring our status as Children of God. It began in time on that lonely night in which unto us a Child is born, unto us a Son is given and all and everything was different. Blessed be the Lord God, Creator of heaven and earth, and lover of our souls. Let Him be praised!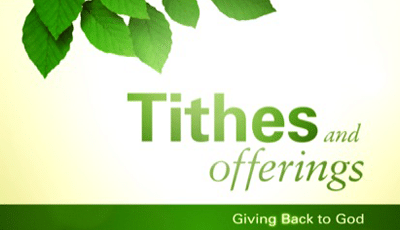 Financials
Monthly Totals:
December to Date:
Income: $32,570.94
Budget: $24,365
YTD Totals (November 2020)
Income: $281,168.63
Budget: $292,380

Men's and Women's Prayer Meeting
The next Saturday morning prayer meeting is Saturday, January 2nd at 8:30 am. We will meet at the church for a time of prayer. Until further notice because of Covid we will not be meeting at Bojangles.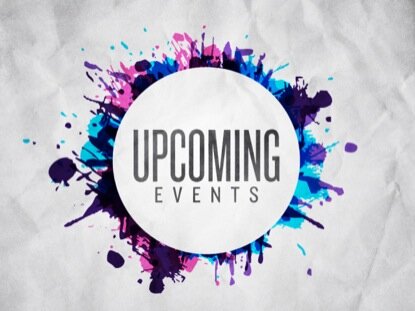 December 20th at 6:00 pm - Church wide Christmas Party- A Not-So-Silent Night Christmas Party. Please bring a finger food or dessert and a $15-$20 gift for gift exchange. Childcare will be provided for children 5 years old and under.
December 24th- No Christmas Eve Service
January 17th- Party with the Pastor from 12:30-2:00
January 22nd- Middle School All Nighter at Big Air Trampoline Park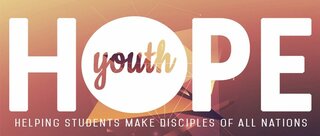 Teen Christmas Party begins at 4:30 on Sunday! Teens can bring a gift of $5 or less for a gift exchange. High School and Middle School Youth will join the church Christmas Party from 6:00-8:00 pm.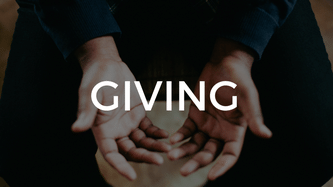 We are grateful for your continued giving. Remember when you give, a portion of your gift goes to missions. We have tried to make giving as easy as possible. There are at least four ways that you can give.
There are offering boxes on each side of the sanctuary. Just drop your offering as you come in or when you are leaving.
There is "text to give". Just text the word GIVE and the amount to (864) 300-0368 and follow the steps.
There is online giving. Just go to our web page and follow the steps.
You can use bill pay through your bank .
Of course you can always just drop it in the mail. Again thank you for your continued generosity. We are very grateful!
A Not-So-Silent Night Christmas Party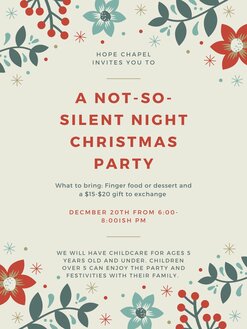 Church Membership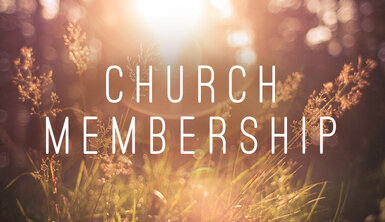 We are excited to bring before the church the following individuals who would like to be considered for membership:
Bobby and Robin Wood
Gabriel and Youleen Rodriguez
Keith and Tammy Mills
Big Air Trampoline All Nighter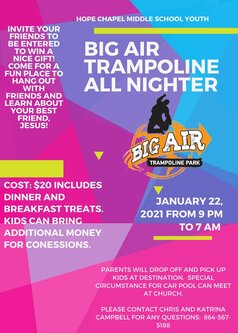 Our address is: 1106 SC-14, Greer, SC 29650, USA