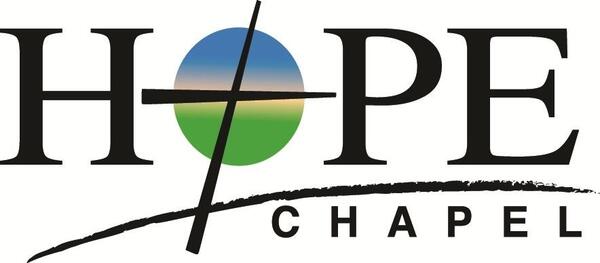 Welcome to Hope Talk
January 15th, 2020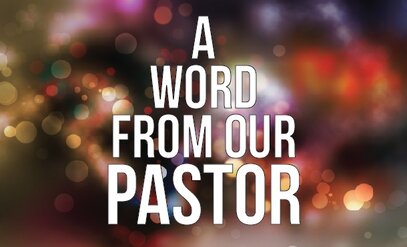 Please watch the youtube link below for Pastor's Message to our Hope Family:
https://www.youtube.com/watch?v=wZXMrEvxc-o&feature=youtu.be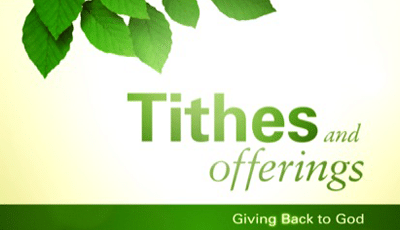 Financials
Monthly Totals:
January to Date:
Income: $8,506.81
Budget: $26,311
YTD Totals (December 2020)
Income: $330,942.21
Budget: $316,745

Men's and Women's Prayer Meeting
The next Saturday morning prayer meeting is Saturday, February 6th at 8:30 am. We will meet at the church for a time of prayer. Until further notice because of Covid we will not be meeting at Bojangles.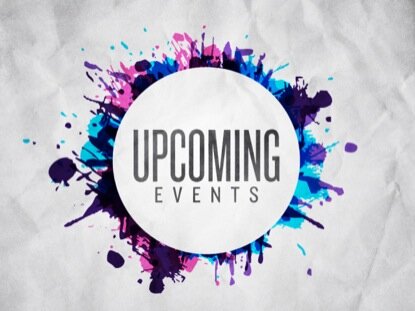 January 17th- Party with the Pastor from 12:30-2:00
January 17th- Christmas Decorations After Morning Service Take Down- Any help would be greatly appreciated!
January 22nd- Middle School All Nighter at Big Air Trampoline Park
Note: Be on the lookout for Giving Statements for 2020 in the next few weeks. We will be getting these to you as soon as possible.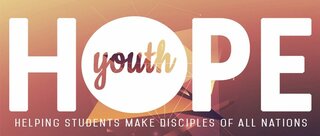 Middle and High School Youth this Sunday, January 17th from 5:00-7:00 pm.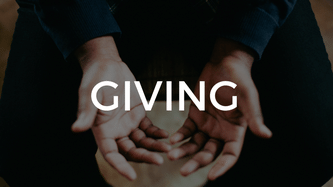 We are grateful for your continued giving. Remember when you give, a portion of your gift goes to missions. We have tried to make giving as easy as possible. There are at least four ways that you can give.
There are offering boxes on each side of the sanctuary. Just drop your offering as you come in or when you are leaving.
There is "text to give". Just text the word GIVE and the amount to (864) 300-0368 and follow the steps.
There is online giving. Just go to our web page and follow the steps.
You can use bill pay through your bank .
Of course you can always just drop it in the mail. Again thank you for your continued generosity. We are very grateful!
Note: Be on the lookout for giving statements for the past year in the next few weeks. We will be getting these to you as soon as possible.
Church Membership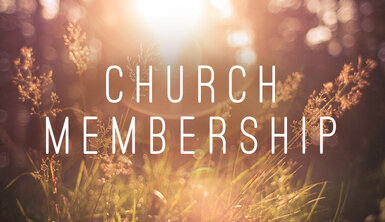 We are excited to bring before the church the following individuals who would like to be considered for membership:
Robin Wood
Gabriel and Youleen Rodriguez
Keith and Tammy Mills
Big Air Trampoline All Nighter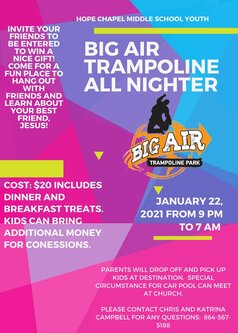 January 17th- After Service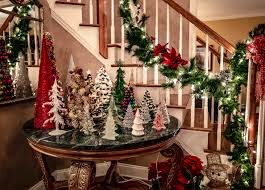 January 17th- We will be taking down the Christmas decorations on January 17th after the service. Any help will be appreciated. As many hands as can help will make it go much faster. Thank you!
Our address is: 1106 SC-14, Greer, SC 29650, USA