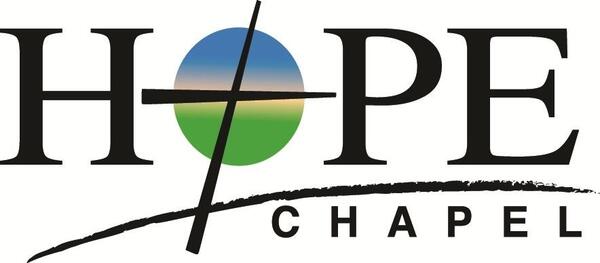 Welcome to Hope Talk
April 15th, 2020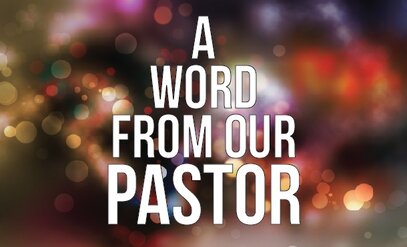 Last week I sent a link to watch... if you didn't watch it here it is again:
https://www.youtube.com/watch?v=jyYFxp7apl4&list=FLjA_0RQGcz3ir_MNWSlStcw
What a joy that God shares with us that we might be sent into the Harvest to speak the Gospel to those who are our friends and neighbors, even family, but also to those who are strangers. We are to give credence to the Gospel to all those God brings into our lives and at the most unusual times and places. The Gospel is a clear statement of truth from God to man. It is the good news but we must know the bad news for it to be the good news. Bad news? We are sinners and deserve and will receive judgment and condemnation from a perfect and sovereign King. That is the bad news. The good news (Gospel) is that God sent His Son to the earth as a man to pay the price for sinners who repent of their sin and ask for forgiveness based on the Person and Work of Jesus, Who was perfect, innocent, and without sin yet receive the punishment for sin, death. All that is needed is repentance and faith, both of which are gifts from God (Eph.2:8,9; 2Tim.2:25), payment for sin (Christ obtained this), and the grace of God declaring our righteousness as He places us in Christ. The joy we have is in the commission to tell others what has changed our lives and eternity. That is all. Telling others about God's grace and goodness in every way we can, in every form or shape to present the truth to a generation needing to know. Not all understand from one method. Multiple methods of grace in the heart and joy in the soul. Let's tell it in the way God has made us. Just show your changed heart. Amen.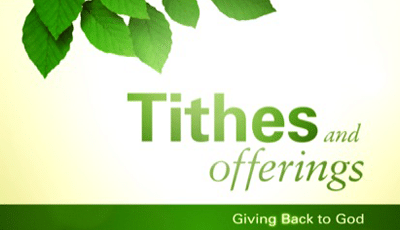 Financials
Monthly Totals:
April to Date:
Monthly Total: $14,833.77
Monthly Budget: $28,259
YTD Totals (March 2021)
Income: $92,323.13
Budget: $84,777

Men's and Women's Prayer Meeting
The next Saturday morning prayer meeting is this Saturday, May 1st at 8:30 am. Come meet at Hope Chapel for a time of prayer.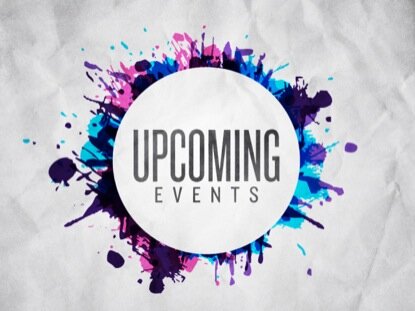 May 9th- Mother's Day
May 14th- Work as Worship Retreat- https://www.workasworshipretreat.org/
May 16th- Party with the Pastor from after church until 2:00 at Pastor Will and Maria's Home. Come for a time to hear more about Hope Chapel and meet other members of Hope Chapel.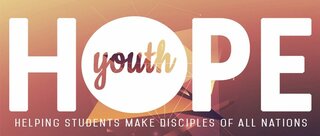 High School or Middle School Youth this April 18th from 5:00-7:00 pm.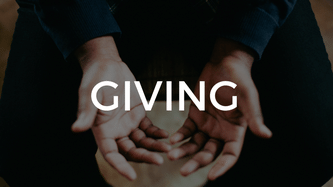 You should have received your giving statement. If you haven't received that, please let Tina Smith or Rachel Burrow know.
We are grateful for your continued giving. Remember when you give, a portion of your gift goes to missions. We have tried to make giving as easy as possible. There are at least four ways that you can give.
There are offering boxes on each side of the sanctuary. Just drop your offering as you come in or when you are leaving.
There is "text to give". Just text the word GIVE and the amount to (864) 300-0368 and follow the steps.
There is online giving. Just go to our web page and follow the steps.
You can use bill pay through your bank .
Of course you can always just drop it in the mail. Again thank you for your continued generosity. We are very grateful!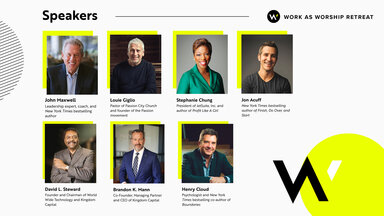 We have an exciting event coming up on May 14th from 9:00 am to 4:00 pm at Hope Chapel the RightNow Media Work as Worship Retreat. We will be a host site for the Work as Worship simulcast, and we would love for you to join us,
The Work as Worship Retreat is a one-day gathering to help people break down the wall between Sunday and the rest of the week. We will hear from industry-leading speakers like John Maxwell, Louie Giglio, Jon Acuff, and others, so mark your calendar. This retreat is for everyone—not just those who work nine to five in an office. If you want to grow in your faith and learn how your work can be an act of worship, we invite you to attend.
Tickets are available for $30.00.
Here is the LINK to REGISTER: https://www.workasworshipretreat.org/
Our address is: 1106 SC-14, Greer, SC 29650, USA