FAITHLIFE'S INTEGRATED MINISTRY PLATFORM
What is it and how does it work?
---
Software That Thinks Like a Church
If you're reading this page, you probably work for a church. And if you've been working for a church for any prolonged amount of time, it's likely you've experienced the pain of piecing together lots of different technology solutions to help manage the everyday work of running a church.

While it's true there are many great church software solutions out there filling specific gaps, most churches are still using a hodgepodge of platforms that may or may not have been built for churches and that certainly don't play nicely with one another. In addition to keeping track of multiple logins and passwords, church staffers are often doing duplicate—even quadruple—the admin work they should. And ultimately, it's the congregation and greater community that suffers the most because more admin work pretty much guarantees less time for ministry.

Fundamentally, the churches we work with talk about three very specific goals:



• Preaching the gospel faithfully to those who do and don't already know Jesus
• Engaging and discipling the local body of believers
• Equipping those believers to reach more people for Christ


These may sound like simple goals, and that's because they are. They're very basic and foundational to churches all over the world. However, this isn't easy work, and you (of all people) know it.

The reality is the Church has been doing this work long before modern technology ever existed. So, no, the gospel doesn't need church software to be effective. But if a church wants to learn how to do this work at scale (that is, discipling many people at once), technology can help—specifically if it's technology that actually "thinks like a church."
---
5 Essentials for an Integrated Ministry Platform
1. Scripture
The three goals listed above should be the heart and soul of your platform. All three goals are centered on Scripture, so Scripture needs to be at the center of everything. It should never be an afterthought, yet so much of modern church tech is built in silos. An integrated ministry platform tears down the silos that keep church administrative work detached from ministry work by eliminating the need for additional sermon prep tools or email tools or community groups.

Everything a church needs for digital administration and ministry work is all housed under one roof (from sermon prep to website maintenance to small group meetings), making it easy to move from one task to another seamlessly—all while keeping the "why" front and center.
2. Online Community
Your online community must be fully integrated into everything because that's how you will engage and disciple your people throughout the week. The easier it is to intentionally stay in communication, the more likely you are to stay on track with discipleship. Your online community should have built-in access to online groups, group and video chat, and even an app—all incredibly helpful tools for building community in a post-COVID world.
3. Content
Theologically rich, digitally available content must be easily accessible and shareable across this community platform, so people can meet and communicate about what they're reading, watching, or listening to seamlessly—particularly when they can't gather in person. This includes discipleship-ready content, small group curriculum, and even simple Bible reading plans that can be done in community or individually.
4. Integration
The software should "just work," so you don't spend time fiddling with integrations, building multiple calendar invites on different platforms, or doing any task twice. Here's some simple examples of how tasks work seamlessly for each member of your team in an integrated ministry platform:


Pastors can easily organize their sermon notes into beautifully designed slides at the same time they're preparing their message. And they can easily push those slides into the presentation software.
The worship leader can collaborate in real time with his team and add and organize their slides around the pastor's slides.
The communications director can add in any extra announcements and set the program to start and stop recording the slides and audio at particular markers in the service.
The technology team can easily integrate those slides with the live stream Sunday morning, pushing that broadcast out to social media, the website, and the church's TV channel all at the same time—all while supporting in-person slides as well.
The church administrator can easily add the recording to the sermon archive, website, group, newsletter, or more. Or turn it into a podcast!
The congregation will be able to give, chat, fill out a connect card, and participate in worship no matter where they are physically, and they'll be able to relisten to the sermon on a morning run, follow up on announcements and events in the app, or even chime in to conversation about it later in their online group.
5. Administration
The pastor or church admin can keep track of everything in one place from people records to church giving to website maintenance to communications. It's all there in one platform with only one login.
More than a ChMS
An integrated ministry platform isn't just a glorified ChMS. Fundamentally, church management systems are more focused on management than they are ministry. But that's wrongheaded and antithetical to the kind of work the Church is called to do. Churches are called to be in the ministry business, and that's ultimately why an integrated ministry platform is so critical. An integrated ministry platform helps churches keep the main thing the main thing.
The 4 Main Functions of an Integrated Ministry Platform

Connect
Connect people to your church from the first time they interact with your church, whether it's a website visit, invitation to a small group, or their first Sunday at your church.

Organize
Organize your data on people, families, content, and resources so you can care for the people and possessions God has given you to steward.

Equip
Equip your church for spiritual growth with curriculum, Bible study resources, ebooks, and faith- and family-friendly videos.

Engage
Engage your congregation during the service and all week long through giving, service, your church mobile app, and text messaging.

We're breaking down the dichotomy between the tools used to run the church and the separate section where churches do Christian education to serve the whole Church and help the whole Church grow in the light of the Bible.
—Bob Pritchett, Faithlife CEO
---
What Should an Integrated Ministry Platform Include?
Below you'll find the core tools and technology that should be included in an integrated ministry platform. Note: Just as important as all the tools is their seamless integration with one another. Don't be duped by fragmented or siloed church tech. Real integration should be seamless and require only one login for everything.
---
Schedule a custom demo of Faithlife's integrated ministry platform today!
Schedule a demo
---
Bonus Church Management Resources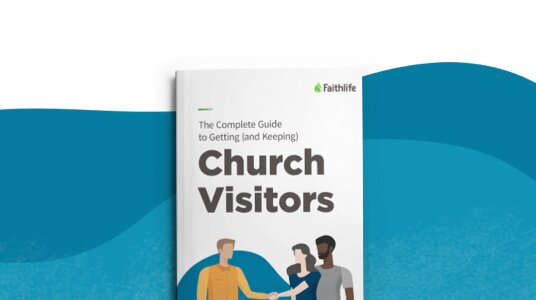 GUIDE
The Complete Guide to Church Visitors
Churches are notoriously bad at welcoming first-time visitors. Here are some tips to help.
Download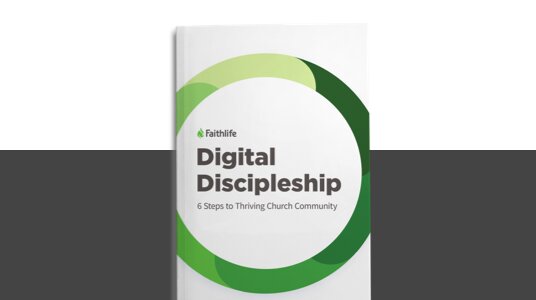 GUIDE
Digital Discipleship: 6 Steps for Churches
Can technology really help with the Great Commission? Yes! Learn how in this free guide.
Download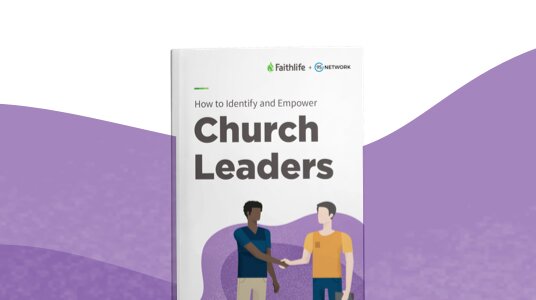 GUIDE
Pastor's Guide to Church Leadership Training
Learn how to identify and empower new church leaders today with this free guide.
Download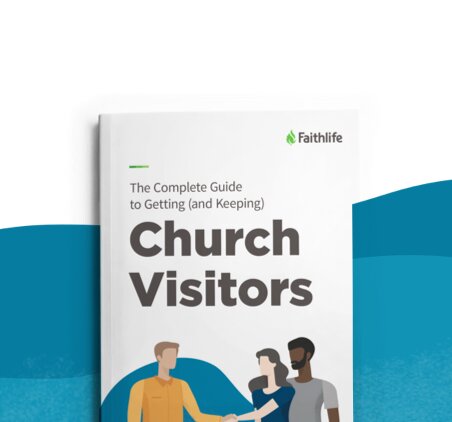 GUIDE
The Complete Guide to Church Visitors
Churches are notoriously bad at welcoming first-time visitors. Here are some tips to help.
Download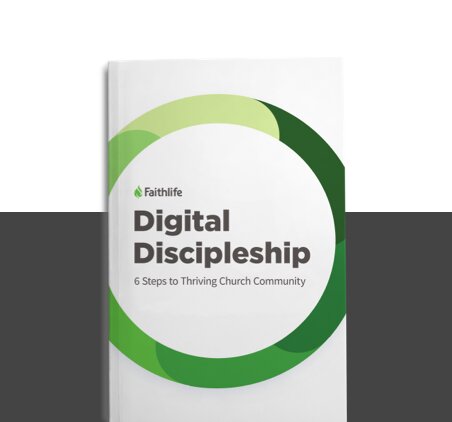 GUIDE
Digital Discipleship: 6 Steps for Churches
Can technology really help with the Great Commission? Yes! Learn how in this free guide.
Download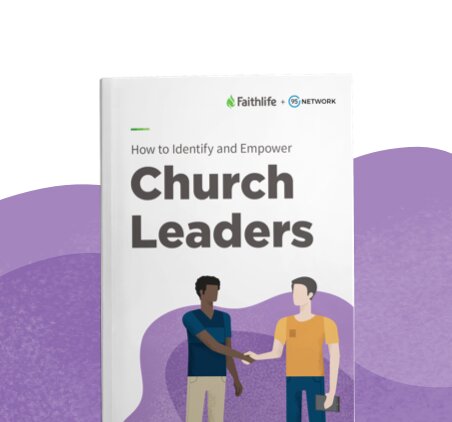 GUIDE
Pastor's Guide to Church Leadership Training
Learn how to identify and empower new church leaders today with this free guide.
Download
---
Related Pages

Biblical Literacy
Christians have greater access to the Bible than any other time in history, but most Christians aren't reading it anymore. In fact, only 36% of evangelical protestants say they read the Bible regularly.

Read more

Digital Discipleship
What can churches do to help with the biblical literacy epidemic? They can start a digital discipleship program. Learn how to build a six-step discipleship journey people can participate in from anywhere.

Read more

Community Building
Community engagement looks a little different in a post-COVID world. Learn how to keep people connected even when they're apart and how to use digital tools to foster deeper relationships.

Coming soon

Christian Leadership
In recent years, many church leadership failures have made the headlines. What is your church doing to train, equip, and hold its leaders accountable? Do you have an adequate method of identifying and training new leaders?

Coming soon

Church Management
With so much data to keep up with, it's vital to have a church management system (ChMS) that is fully integrated into everything else you're doing. Do you have access to your people data across all of your various platforms? Or are you living an importing and exporting nightmare?

Read more

Church Growth Strategy
If your church fell off the map tomorrow, would anyone notice? You've read a lot about the integrated ministry platform today, but having the right software isn't enough. You have to have a strategy and know how to use it. If you want to grow your church but aren't interested in gimmicks or tricks, you'll want to dig into this page a bit.

Read more

Sermon Lifecycle
What does the lifecycle of your sermons look like? And how do you extend their reach well beyond Sunday morning? Learn how an integrated ministry platform changes the game completely when it comes to sermon preparation and amplification.

Coming soon

We're building something that has all the power and innovation you see in modern business technology but is completely focused on serving the Church.
—Bob Pritchett, Faithlife CEO
---
Conclusion
Running a church isn't for the faint of heart. It's hard work. And chances are, you didn't go to seminary to live in spreadsheets or spend hours in front of a keyboard. You got into ministry to see hearts and lives changed by the gospel.

Good church tech should help you do just that. It should make your life easier, not harder.

If you're spinning your wheels or dedicating way too much time to administrative work, it's time to reassess your church tech stack. Spend some time in the links below, download some of the guides above, and figure out whether the technology you're using is really working for you—or whether you're working for it. And when you're ready, scroll down to the bottom of this page to book a custom demo with one of our platform experts to learn how Faithlife's integrated ministry platform can help your church.
Schedule a custom demo of Faithlife's integrated ministry platform today!
Schedule a demo