CHURCH MANAGEMENT
The Ultimate Guide (w/ Tips + Tricks)
---
---
How to Manage a Church
Managing a church can be a difficult undertaking, and a lot more goes into it than the average church attendee sees.
In fact, there's so much more that goes into running a church beyond planning your weekly Sunday morning sermon. A church is not a business, but there are many things that churches can learn from the business world when it comes to day-to-day operations.
Here at Faithlife, we've worked with churches of all shapes, sizes, and denominations, and many members of our team have served as pastors, church staff, and ministry leaders. So we know a thing or two about effective church management. That's why we've put together this useful guide for pastors and church leaders like you. This guide will provide the kinds of tips, tools, and best practices that can take any church's management to the next level.
---
Effective Church Management
---

The Basics
Church Management: The Basics
Effective church management isn't just one thing—it's a variety of responsibilities that fall into one bucket. One person alone would struggle to manage all these processes, but a group of dedicated individuals working together can knock out a lot. Each of these categories functions as a key piece in the overall church management puzzle. Let's discuss each one in further detail.

Each of these categories functions as a key piece in the overall church management puzzle. Let's discuss each one in further detail.
Giving
A dedicated and generous church body is crucial for funding just about every additional asset of church management on this list—from maintaining a facility to paying your church staff. It's important to find a happy medium between encouraging churchgoers to contribute and driving giving by making people feel guilty.

Whether or not your church holds to the tithe, the terms you use when talking about giving matter. In case you need a reminder:


Tithing is an Old Testament term originally used regarding the "firstfruits" of the Isrealite's produce, including grain and fruit. Today, Christians use the term to describe giving 10% of their income to the local church. In fact, the word "tithe" means "tenth" in Hebrew. However, today's churches are divided as to whether the tithe is still in force, as seen in the statistic that only 5% of Christians truly tithe their income.
Offering, on the other hand, is more open-ended. Many churches use "offering" in place of "tithe," though it can also refer to a gift above and beyond the traditional 10%. While the tithe is meant to come off the top of a giver's income (before paying bills even, hence the term firstfruit), offerings generally allow more flexibility in a gift's timing and amount.

Here's a tip: Make sure your church giving processes are as easy as possible. Set up intuitive giving kiosks, offer text-to-give functionality, and incorporate online giving, etc., in addition to passing around a traditional offering plate. Modern giving tools, like online giving software and text to give, have led to significant increases in the number of givers within a church, as well as more predictable giving patterns.

Once your church members have begun giving, it's critical that you follow up effectively to demonstrate effective stewardship practices. One way to do this is by sending a special thank you to first-time givers right after they've submitted their initial gift (typically within 24 to 48 hours). Express your gratitude for their generosity, and be transparent with how you'll use gifts like theirs. Then, continue tracking givers' contributions so you can provide detailed giving statements—either quarterly or annually.
Accounting
Churches, like businesses and nonprofits, must be above reproach when it comes to managing their budgets. Every church must have healthy and transparent accounting practices that prove your integrity to both the government (as applicable) and your givers.

This form of accounting is referred to as "fund accounting" (the same approach as a typical nonprofit) and focuses on accountability rather than profitability. The best church accounting practices allow you to track and report your income, expenses, and net assets.

Churches typically manage their accounting needs in one of these ways:


Hire an in-house accountant: Larger churches with a full staff might decide to hire an in-house accountant to manage their finances. By choosing this method, you'll have a dedicated individual who keeps everything on track and makes informed financial decisions for your church.
Group accounting with another staff member's responsibilities: Instead of hiring a dedicated accountant to manage your funds, you might delegate these tasks to an office manager or church secretary already on staff. This is probably the most common approach to church accounting, although it opens up your church to potential difficulties when accounting duties fall through the cracks.
Outsource your accounting: Your third option for general church accounting management involves outsourcing your accounting and/or bookkeeping duties. By working with a dedicated accounting firm, you know that your finances are being managed by people who know what they're talking about—and that you aren't left alone to figure out government filings or audits. And as a bonus, this strategy is often less costly than hiring an in-house professional, and the division of labor prevents potential problems and allows for greater transparency.

You can't sweep church accounting under the rug and forget about it. Your congregation certainly won't if you forget to pay the electric bill!

While it might not be the most exciting aspect of church management, ensuring transparency and accountability with your congregation plays a huge role in maximizing church giving. No one wants to give to a church they feel is mismanaging their hard-earned money!
Communication & Digital Presence
When someone visits your church for the first time, what makes them stick? Or even visit in the first place?

One of the many answers to this question comes down to your communication. Do people know you care about them and their relationship with God? Does your communication reveal that there's a place for them at your church?

Effective communication starts before someone visits your church, and it never gets less important. That's because you will always need to keep everyone on the same page and keep building the foundation for long-term discipleship and relationships. But with the right church communication tools, this task can fit neatly into your week.

Here are four key strategies to consider when planning or adjusting your church communication approach:


Each of these strategies focuses on the way that your church can communicate with individuals. However, it's just as important to encourage relationships between churchgoers as well. Through small groups and weekly Bible studies, members can learn more about each other, God's Word, and your church as a whole. Don't neglect those opportunities!
Facilities
Whether you rent or own the building your church meets in, maintaining the facility requires an investment of time and resources. It can be tempting to settle for "good enough," but when it comes to your building (both the exterior and interior), you need to take good care of everything to keep your attendees safe and healthy, remove distractions, and be a good steward of the resources you've been provided with.

Facilities management tends to fall into one of the following categories:
Upkeep: Churchgoers might not think about who cleans the toilets or takes out the trash after each weekly service. Yet as a church leader, it's a part of your responsibility to make sure these behind-the-scenes jobs get done, as they play a major role in the way churchgoers interact with the facilities. While larger churches tend to have their own custodial staff to do these sorts of tasks, smaller churches with limited budgets might rely on volunteers to help out.
Maintenance: Who do you call when a sink starts leaking? Because when something like this happens, it's usually at the most inopportune time. You'll need to store names, companies, and contact information for everyone who handles repairs in your building—and you'll need to keep it somewhere that anyone on your staff or leadership can find it in an emergency.
Improvements: Every once in a while, your church building might need some bigger upgrades—whether that's getting the carpet redone or purchasing a new set of pews—or perhaps your congregation has outgrown your current facility altogether. In this case, you more than likely have some sort of building fund in place, or you might choose to host a capital campaign to complete this substantial project.

Regardless of whether you use a cleaning crew, volunteers, or a staff janitor, you'll have lots of vendors who do anything from stocking restrooms and servicing A/C units to providing electricity and internet connections. And when something goes wrong (which always seems to happen at the worst time!), you'll need to be able to find the right person to call quickly. Some churches use a filing or Rolodex system, while others keep all their vendor information in a secure online platform like Faithlife—which makes it easy to find for anyone on your staff or leadership team.

It's important to remember that your church itself is not the building it takes place in, but rather the people inside those four walls (Matt 18:20). Still, having a physical meeting place is an irreplaceable part of corporate worship.
Events Management
More than likely, your church is going to host a variety of different events—for fundraising, fellowship, Bible studies, or community outreach purposes, just to name a few. That means someone on your leadership team (whether staff member or dedicated volunteer) should be in charge of managing these events so that they can each go off without a hitch.

Between booking dates and church resources like rooms, tablecloths, and furniture, assigning volunteers, scheduling setup and teardown, and tracking RSVPs, there's a lot to handle when it comes to effective church event planning.

When you use church management tools to be more strategic in planning and hosting church events, you're certain to bring about better results than if you had opted for a haphazard approach. This way, you can ensure your team stays on track, reaches any applicable goals, and stays on budget.
Staff
Depending on the size of your church (both the facility and the congregation itself), the size and makeup of your staff can vary greatly. In any case, your church staff plays a huge role in ensuring effective church management.

For example, while a megachurch staff might consist of more than 100 employees, smaller community church staffs tend to be more limited, with each member wearing multiple "hats." Regardless, healthy church staff management includes the following:


Communication: Effective communication between staff and their employer is critical for any business or organization, and churches are no different. Staff members should know exactly what is expected of them, how to accomplish their specific goals, and what is going on in the church as a whole. Church leaders need to ensure everyone has clarity around job descriptions and areas of responsibility, which helps reduce double-work and overworking. When everyone is on the same page, the more smoothly your church operations will run.
Resources: Make sure your staff is fully equipped with the tools, training, and resources they need to do their jobs efficiently. That means your church accountant should have access to dedicated accounting software, your worship team should have the music and instruments they need, and your teachers are given top-notch Bible study tools—just to name a few. Consider offering your staff a book budget and/or event budget, so everyone can keep learning and growing in their area of ministry.
Compensation: Of course, there's the question of employee salaries—which can be controversial. Some givers may be concerned that their giving goes straight into the pastor's pocket—and when that happens, it's a major problem. However, it's also a major problem if your pastor and church staff aren't paid fairly. When considering salaries, take into account your church budget (as a general rule, total salaries shouldn't exceed 50% of your overall budget), the cost of living in your area, and what other churches are paying for the same position. And don't forget to include health insurance and retirement contributions—after all, they are part of a total compensation package.

Every member of your church staff plays an integral role in ensuring effective church management—from the senior pastor to the custodial team. Make sure each individual knows their role and sees how their work contributes to the church's mission.
Volunteers
Unpaid volunteers likely make up a significant portion of your team. From Sunday morning greeters to dedicated youth group leaders, these individuals give up their own time to help your church pursue its mission. That's great—and you couldn't do it without them—but it also means you'll need to ensure someone is in charge of volunteer management to make sure things are running smoothly.

Volunteer management typically requires these three overarching tasks:


Volunteer recruitment: This might be the hardest part of managing volunteers: getting them to join your team. Your church is made up of busy individuals who have their own lives and jobs and might not have a ton of time to spare. Make sure you promote your volunteer opportunities with specific role descriptions so that prospective volunteers know exactly what they're getting into when they sign up. You might make an announcement on a Sunday morning, post volunteer position openings on your website and social media accounts, and even reach out to dedicated churchgoers personally. Spiritual gifts can also come into play here, as you want to ensure everyone is placed in a position that fits their personal skills and gifts. With spiritual gift tracking tools like those of Faithlife, you can invite people to start serving in places that fit their gifting.
Volunteer training and oversight: Once you have your volunteers signed up and ready to go, you need to make sure they're being managed effectively throughout the process. After all, they're not paid staff members—and they might not have a ton of experience in whatever role they're assisting in. Make sure they have the required resources and support along the way. Similarly, make sure your volunteers are able to quickly and easily sign up for shifts or positions so that everyone is on the same page concerning who will be doing what and when. Then, you'll want to send out service reminders and unfilled slots so you can avoid no-shows and holes in the schedule.
Volunteer appreciation: Finally, it's crucial that you continually communicate your appreciation to each volunteer. They're donating their precious time to help your church, so make sure they know how much it means to you. You might send handwritten thank-you notes, make personalized phone calls, or even highlight some of your top volunteers in newsletters or social media posts. The greater the impact they see that they have on your mission, the more motivation they'll have to keep contributing time and energy to your church.

There's an old adage about 20% of people doing 80% of the work, and it's often true of church volunteers. You can protect your most faithful volunteers from burnout by giving them breaks (sometimes before they even ask for them!) and by encouraging them to choose where they serve carefully.

Without taking the time and effort to manage each of the above aspects, you risk volunteers running wild and nothing getting done effectively. Yet when your volunteers are managed strategically, they have the potential to significantly improve church operations with their generous assistance.
Missions, Outreach & Community Engagement
Many churches easily fall into a big mistake: being more concerned about what happens inside their four walls than about taking the gospel message to people outside their church. However, the Great Commission (Matt 28:16–20) and Acts 1:8 (among other passages) command us to make disciples, not only in our own backyards but around the world.

While every church has a different approach to missions and outreach, lots of churches use some trusted game plans to minister to people outside their church. Here are a few examples of local and international ways to serve:


Local missions opportunities
Running after-school programs
Operating preschools or daycares
Supporting food banks or local missions organizations
Adopting a school by helping with facility needs and caring for low-income families
Hosting Vacation Bible School (VBS) or a fall festival
International missions opportunities
Taking people on short-term mission trips
Supporting long-term missionaries
Partnering with trusted missions organizations
Collecting special offerings for missions-related causes

Regardless of how your church serves your community and the world, it's important to keep your missions partnerships, funding, and planning clear and up to date. Having a set missions budget is helpful, but you'll need to make sure you're delegating responsibility and keeping track of who's doing what (or going where).
Preaching & Teaching
A significant part of any pastor's (or other leader's) role in the church is teaching. Whether that's through the weekly sermons, more intimate one-on-one discipleship, or, likely, a combination of the two, church leaders tend to spend a good deal of time sharing their biblical insights with an audience.

Thus, teachers within your church must have the resources they need to take on that role effectively. Successful teachers and preachers require effective public speaking skills and significant knowledge of the Bible.

We know that deep Bible knowledge doesn't just happen naturally. Instead, these teachers must know how to both teach and learn from available Bible study tools—both for their own personal walks and for their role as shepherd for their congregations.
Small Groups and Sunday School
Most churches encourage members to meet in smaller groups outside of your main service time (typically referred to as Bible studies, small groups, community groups, or even Sunday school). Often these groups are led by dedicated volunteers. Thus, it's crucial that you equip these leaders with the resources they need to shepherd their group members.

For example, are your small groups planning to go through a devotional together, or will they discuss your sermon application each week? Make sure leaders and their members have the right tools (and access to high-quality digital content) to ensure effective Bible study and relationship-building. For example, Logos by Faithlife contains an online store of thousands of digital Bible study tools that are great—and affordable—for group studies. Best of all, churches can purchase these resources with a group license to easily distribute that content to their members digitally.

Plus, with the right church management software, you'll be able to track small group members with attendance records, as well as identify individuals not currently in groups and match them with groups in their area or life stage.

And as church engagement begins to move more toward the virtual sphere, small groups are no different. With church management software like Faithlife, your church can create easy-to-use small group portals online in which members can engage throughout the week. This way, your small groups can continue to do life together even when they aren't meeting in person.
Youth & Children's Ministry
Jesus said, "Let the little children come to me" (Matt 19:14). As such, children should be a key component of your church management strategy. Most churches incorporate a number of youth programs, ranging from birth to young adulthood. These might include:


Nursery and preschool Sunday school programs
K–5th grade Sunday school programs
VBS (Vacation Bible School) and summer camps
Event childcare
Youth groups for middle and high school students

Managing this critical aspect of your church should include easy check-in/out for parents, attendance tracking, age or grade promotions, baptism and salvation resources, and notes concerning allergies, medical, and other special needs.

For example, children's check-in tools can be critical for ensuring student safety and making sure kids are always where (and with whom) they're supposed to be. That's why Faithlife is bringing child check-in tools to our comprehensive church management product soon!

Church management tools are only one part of keeping your children's ministry secure and safe—and they'll never replace vetting, background checks, training, and other preventive measures. However, church management software is the bare minimum of what you'll need to equip your children's ministry leaders and volunteers with the right tools so they can share God's love with the youngest people in your church.
Visitor Engagement
Help visitors get involved in your church by enacting a strategic visitor engagement plan. When it comes to welcoming guests, this plan should be in place before a visitor ever steps through your doors. Here are a few best practices you'll want to consider:
Share detailed visitor information online. Things like service times, parking information, typical attire, children's programming, etc. are important to include online and can play a huge role in whether newcomers ever choose to visit your service in the first place. For visitors' convenience, this information could be housed under a "new here" or "what to expect" tab accessible from your home page.
Distribute and collect connection cards (on paper or digitally), then make sure someone from your team is handling follow-ups. Be sure to include selectable options for visitors who are interested in learning more about salvation, prayer, giving, getting involved, and more.

It's a good idea to provide unchurched visitors engaging resources to encourage them toward making that first step of faith. Then, you can leverage resources like our Digital Discipleship guide to walk alongside church guests and fulfill the Great Commission with the help of new technology. Especially if your new visitors are not coming from a churched background, these opportunities for first impressions can be critical!

The Software
Church Management Software
The right church software solution handles the administrative details for you—so you can focus on ministry.
The Importance of Church Management Software
Church management software—like any software—is about working smarter, not harder. If you could free up your team and your calendar to lead and care for your church body better, doesn't that sound worthwhile? If you discover a new, easier way to connect people to discipleship and leadership opportunities, wouldn't that be a win for everyone?

That's exactly what good church management software is meant to do: remove the administrative hurdles that stand between you and the people who need discipleship.

A couple of examples of how church management software frees you up to focus on ministry:


Instead of updating your church website weekly (or more), good church management software automatically updates your website with events and notifications you add in other places.
Instead of holding onto paper connection cards or setting up reminders, church management software tracks visitors and reminds you to follow up with them.
Instead of manually entering each tithe or offering, church giving software makes it easy for anyone to create a gift from anywhere and incredibly easy for you to track incoming giving.

These are just three examples, but effective church management software has the power to revamp just about any aspect of your church management strategy—including church member communication, volunteer recruitment and oversight, and even teaching and sharing God's Word.
What to Look for in Church Management Software
There are a ton of church management solutions on the market, so how do you know which one is right for your church?

The best church management software is an all-in-one solution. Because church management encompasses a variety of tasks, you'll likely need a variety of tools. While a piecemeal or à la carte approach to software is certainly possible, it's not the most effective (or cost-efficient) solution to meet your needs.

That's why we suggest an all-encompassing, integrated ministry platform to meet your every church management need. For example, Faithlife Equip includes these tools (and way more):


Online community: Church isn't a place or an event but rather a tight-knit group of individuals who strive to engage with one another and truly walk through life together. With our relationship-building features, your entire congregation can communicate in real time, share updates and prayer requests, join small groups or attend events, and grow in fellowship together—all from one spot.
Church websites: Your website is the first place anyone interested in your church will look for more information. With Faithlife Sites, you can build an engaging, optimized church website, even with little to no tech experience. Then, once it's built, your website keeps itself updated with the events and notifications you post in your Faithlife church group. On top of that, your staff and ministry leaders can make updates or changes to their own pages in a snap.
Presentation tools: Whether your audience is gathered in your sanctuary or worshipping from home, top-notch presentation and media software can help you keep everyone's attention—from the first worship song through the closing prayer.
Online giving: If your budget relies on passing the plate each Sunday, you're likely missing out. Modern givers rarely carry cash or checkbooks, but they still want to give tithes and offerings. With the right software, online and mobile giving—even recurring giving—can be a simple, edifying experience for your congregation.
Bible study software: Whether your church members are studying the Bible in small groups or on their own, your people are looking to you for the tools and resources they need to read the Bible more effectively. In Faithlife Equip, your entire congregation gets Bible study software and a church library that never closes, so anyone can do a deep dive into any biblical topic and discover new and exciting insights to share.

On top of these tools, an all-in-one solution means you have one username and password for everything, one bill, and one place to keep everything you need for effective ministry.

These features, and many more, come together to create a fully integrated online church management platform. Not only do they make managing a church easier and more effective, but your congregation will encounter a more streamlined and positive experience.

FAQ
Church Management FAQ
First things first, you might have some questions about church management and what helps an effective congregation run smoothly. We've put together a list of most-asked questions from church leaders like yourself.

Let's explore these questions before diving in:
What is church management?
Church management involves an array of processes that keep a church running behind the scenes, including financials, communication, facilities, and staff oversight. Most businesses and nonprofits deal with these same things.

So what sets church management apart from that of other organizations? According to Phil Vanauken of Baylor University, effective church management combines the spiritual and the organizational. The spiritual aspects of your church won't be able to thrive if you lack the organizational infrastructure. However, no amount of logistical planning can make a well-run church if you aren't relying on God for all your ministry and material needs.

The most successful churches are those with pastors, leaders, and volunteers who see the connection between their organizational work and the church's mission and take the time to manage each aspect with care.
Who handles church management?
The delegation of management tasks tends to vary greatly depending on the size and leadership foundation of the church.

For example, if you run a local community church with an average attendance of around 50 attendees, the brunt of church management tasks might fall on the lead pastor and perhaps a few key volunteers.

On the other hand, a megachurch with over 1,000 people in average weekly attendance will likely have a large staff that can share these church management responsibilities.

Either way, church management is typically handled by those in leadership positions at your church.

In addition to a lead pastor, the following roles (held by staff or trusted volunteers) often handle one or more aspects of church management:

Executive pastor (or elder)
Church administrator
Office manager
Accountant
Finance team member
Event coordinator

Additionally, many church denominations or networks can be a significant help when it comes to church management responsibilities and tools. For example, the Southern Baptist Convention has a tool to show the most common paid staff positions (and salaries) based on church location, income, and attendance. Alternatively, the Assemblies of God denomination is working with Faithlife to offer integrated church management solutions and Bible study resources to individual congregations.

All that to say, when you're looking for church management help, your church's denomination, networks, or affiliations may be great places to start.
How do I know if my church is being managed well?
If you're a church leader trying to determine whether your church is being managed well (or what you could do to improve operations), the first thing you need to do is take a step back. It's almost impossible to get a decent look at your church standing from one person's perspective.

Instead, try to look at your church from three perspectives (you may want to meet with people in each category to get a better sense of how you're truly doing):


1. Regular attendees or members. The people who attend your church every week have a unique perspective on things. They often know some (if not all) of the people in leadership, but they don't have all the insider knowledge you do. This gives your members an edge when it comes to pointing out blind spots—but you'll probably have to ask for their input.
2. First-time visitors and community members. Is your church a welcoming environment where people can get involved easily? Do first-time guests (particularly those bringing children) know what to expect when they arrive? From signage to children's check-in, your processes should make it clear that you value each person who attends. It should be clear to everyone how to become a part of your church and give to support your mission.
3. Faithful volunteers, leaders, and staff. When you're in a groove, it can be easy to think everyone's doing well and your church management is rolling according to plan. But unless you make time for regular check-ins with your team, you won't find out about potential problems until it's too late for quick fixes.

Whatever you do, don't settle for "good enough" processes. A healthy and well-managed church should always be looking for opportunities to grow in faithfulness and effectiveness. The bottom line is: there's always room for improvement.
What are church management solutions?
As technology continues to develop around us, many long-term church management responsibilities can now be streamlined (and improved) with the right tools and resources. That's where church management solutions come into play!

Church management solutions, also known as church management software or church management systems, transfer key tasks from staff members to automated tools. Not only does this help your church save time and money in reallocated staff hours, it also frees you and your team to stay focused on caring for the people at your church.

We'll take a deeper dive into church management software in a later section, including taking a closer look at its importance and what to look for when choosing a solution. For now, just keep in mind that each process we discuss likely has been (or is going to be) transformed by improving tech resources as we go along.
---
Building a Strong Foundation
Managing a healthy and growing church body isn't easy—but it doesn't have to be impossible, either. With the right tips and tricks in your back pocket, you'll be all set to lead your church toward greater growth and to pursue your mission effectively.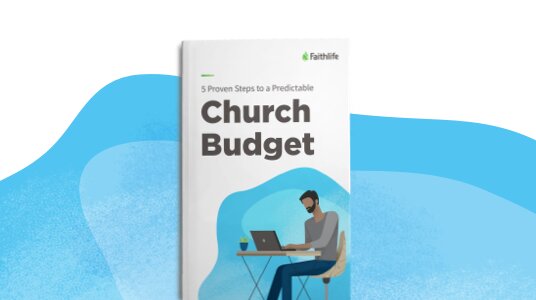 GUIDE
Really? A Predictable Church Budget?
It's possible! Learn how to get off the budget roller coaster with this free guide. Download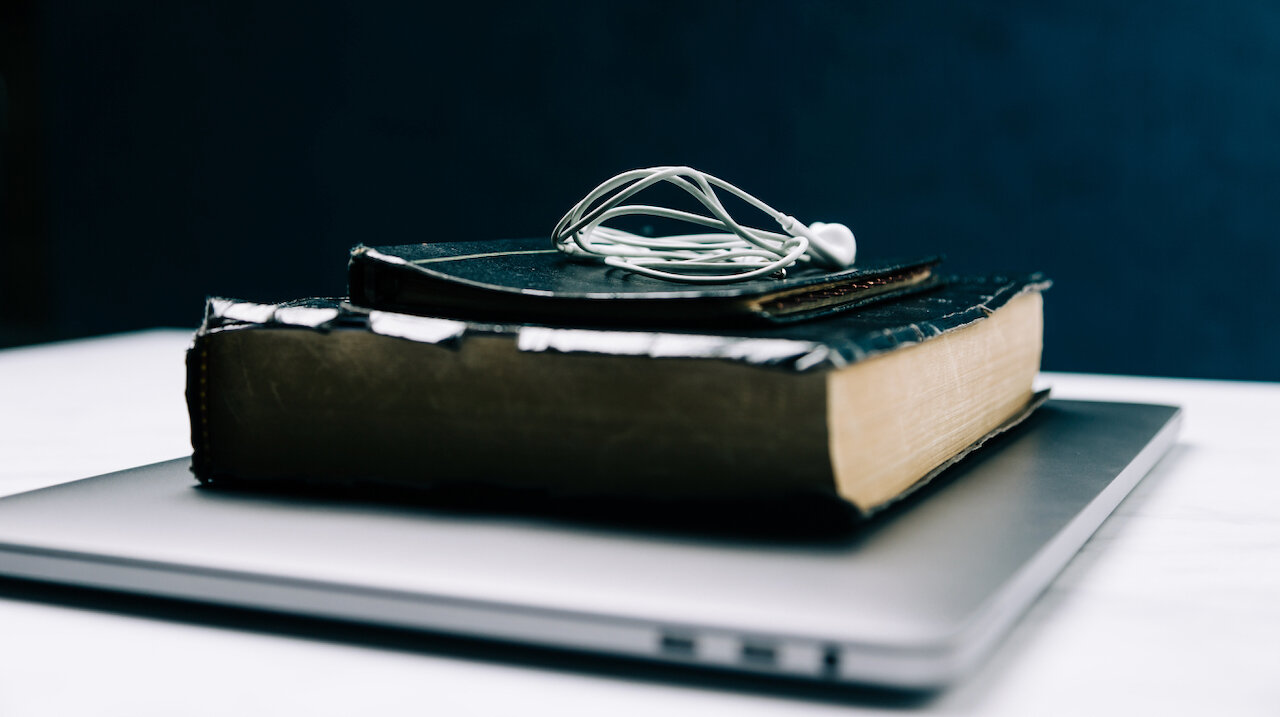 BLOG POST
How to Do Church When You Can't Go to Church
Find out how to make online church services and community work—without extra work. Read more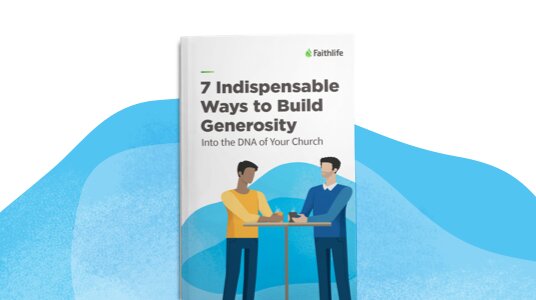 GUIDE
7 Ways to Foster Generosity in Your Church
Read about how to encourage mission-focused church generosity in this guide. Download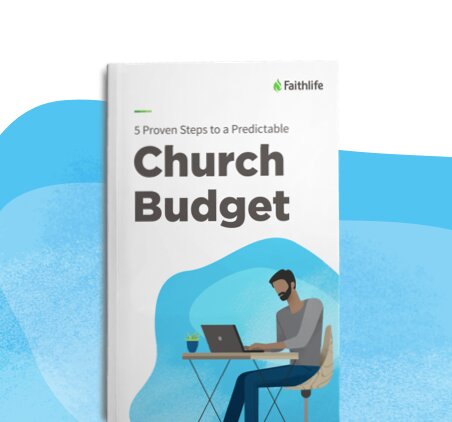 GUIDE
Really? A Predictable Church Budget?
It's possible! Learn how to get off the budget roller coaster with this free guide.
Download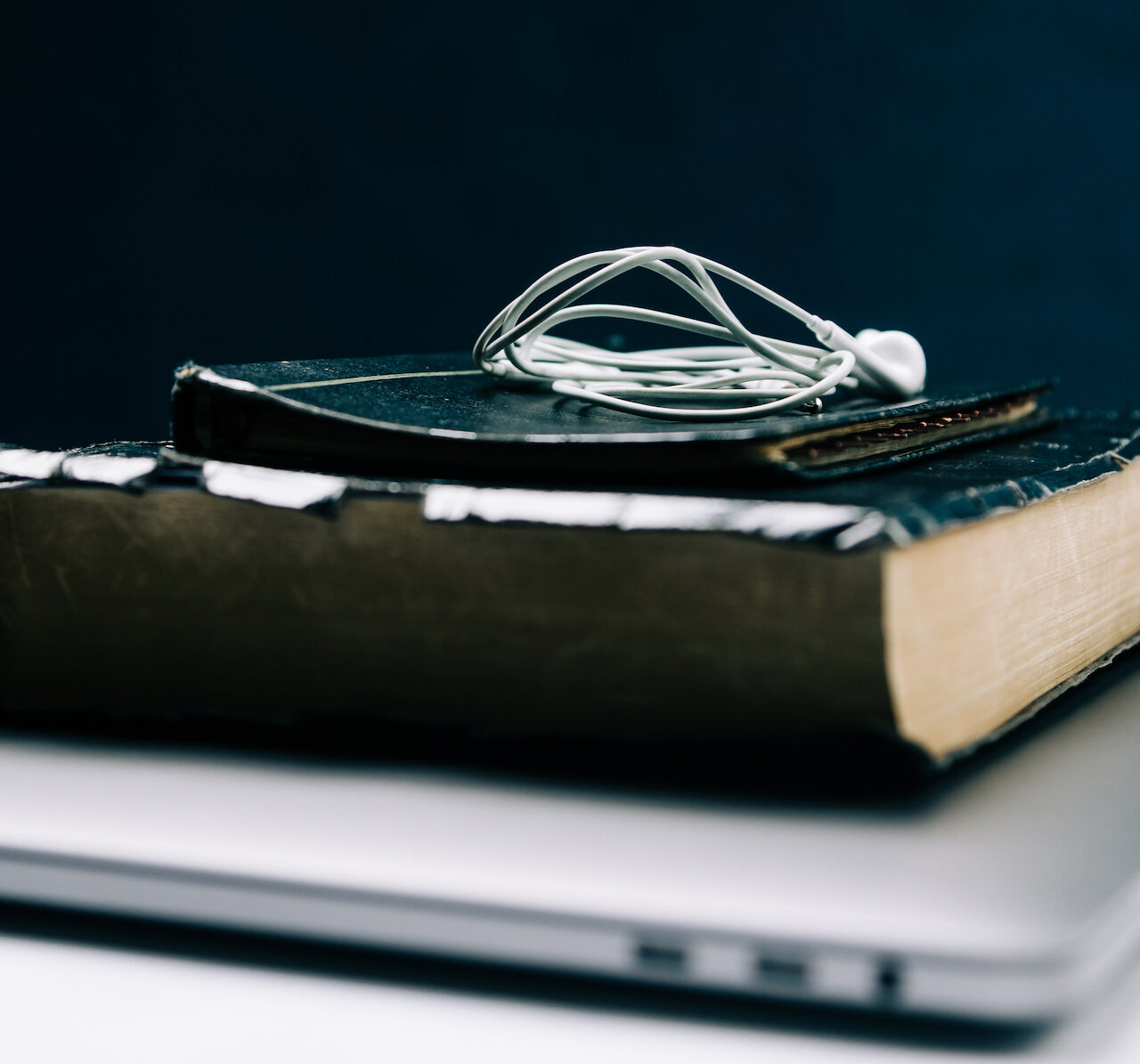 BLOG POST
How to Do Church When You Can't Go to Church
Find out how to make online church services and community work—without extra work.
Read more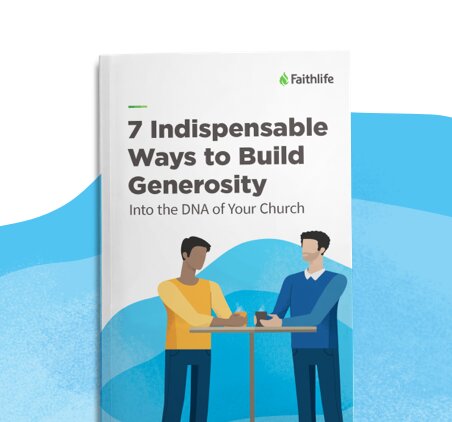 GUIDE
7 Ways to Foster Generosity in Your Church
Read about how to encourage mission-focused church generosity in this guide.
Download
---
Products Related to Church Management
Dig into resources to learn how to manage your church effectively.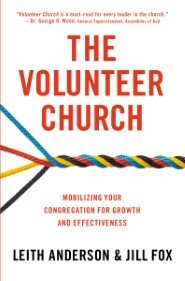 The Volunteer Church: Mobilizing Your Congregation for Growth and Effectiveness
In The Volunteer Church, you'll learn how to effectively recruit and train volunteers, discover how to build sustainable, long-lasting ministries led by volunteers, find methods for encouraging and maintaining your volunteers for success, and more. If you lead a church and are exhausted by the lack of volunteer help, or if you are a volunteer and dream of adding numbers to your team, this book is for you.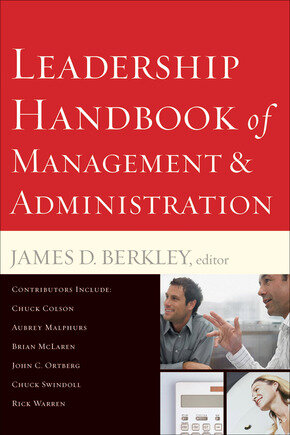 Leadership Handbook of Management & Administration
Leadership Handbook of Management & Administration offers pastors and church leaders practical insight into the daily issues of running a church. Conceived and compiled by the editors of Leadership Journal, it covers the full spectrum of ministry practice.