How to Take Your Church Online in under 24 Hours
Serving your congregation and community means reaching people where they are, and the reality is most people in your community are online. That means that churches without online community, mobile giving, live streaming services, and a top-notch website are missing opportunities to share the gospel with those who need to hear it. Whether you're an online novice or looking to improve your church's current setup, Faithlife's free and low-cost tools help you take your church online fast.
---
Step 1: Create a Free, Private Online Community for Your Church
Stay connected even when you can't gather together in person.
By creating a Faithlife group, you give your church a way to stay up to date with church announcements and prayer requests, engage small groups, communicate one on one, distribute sermon recordings, and much more. It's totally free, and it's the first step to taking your church online.
Follow the link below to find or create your church group, then complete the steps in the dashboard.
Find or create group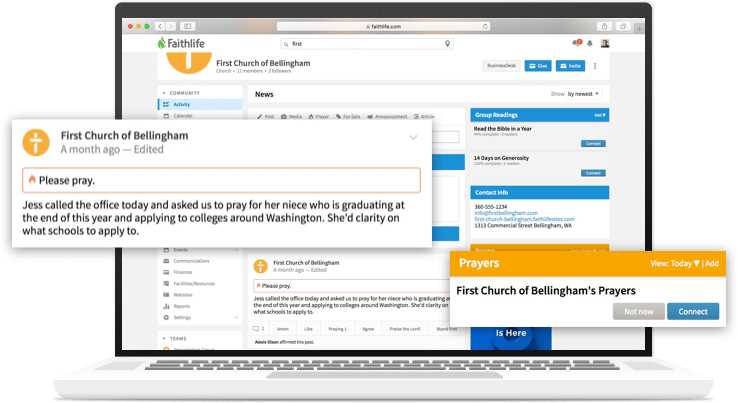 Upcoming Live Webinars
How to Organize Your Ministry and Discipleship with Faithlife Groups Learn how to create groups for your church or ministry and build out groups for all of your ministries and small groups. You'll also learn about the Faithlife features that can help you stay connected.
---

Bonus: Get Your Church A Digital Library
Since this is such a key time for churches like yours, we're offering a Digital Church Book Bundle from Logos for everyone in your church. Each person in your church only needs one login to access edifying books, theology courses, and more.
There is no credit card required to get access to this library. Simply sign your church up for a church group below, follow the steps to check out with the library for free, and invite your members and attendees to join your group.
Learn more
---
Step 2: Enable Your Congregation to Give Online
Start worry-free with no subscription fee for six months.
More and more often, church members prefer online and mobile giving, especially when vacation, illness, and online-only services keep them from giving in person. Furthermore, churches that invite their members to set up one-time or recurring online gifts see more predictable budgets, leading to more opportunities for ministry. How do you bring together your members' desire to give cheerfully with your church's need for financial stability? Be prepared to accept generosity with Faithlife Giving—which makes giving unbelievably easy. It's so easy to activate, you can set it up Saturday night and start taking donations Sunday morning. Additionally, givers have the option to cover transaction fees with each offering, allowing 100% of gifts to go toward your ministry.
Learn more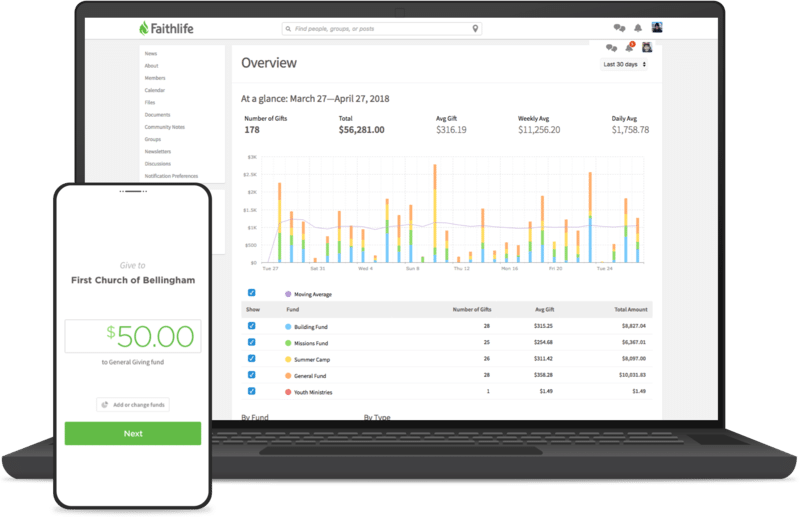 ---
Step 3: Record, Publish, and Stream Your Service
These free and low-cost options get you started in no time.
When you live stream your church services, you can share the good news with people you'd never be able to reach otherwise. You can give people a look inside your church and show them what you're all about. With everyone turning online for school, work, and connection, having a reliable way to stream your service is vital.
There are two simple ways to put your service online: live streaming (best) or prerecording and publishing your sermon online afterward.
Faithlife has free and low-cost tools for both methods, so you can choose what works best for your congregation:
Free Trial: Live Stream Your Service
Faithlife Live Stream is easy to use and even gives you the ability to host a live chat with the congregation. Even better, viewers can give right where they're watching with convenient Faithlife Giving integration.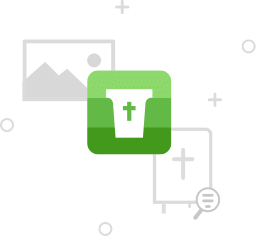 Free: publish your sermon recordings online
If you are already recording audio and video for your services, just upload the file to sermons.faithlife.com and give your church the link. It's that simple. They can then watch from any device, anytime.
Click the button below and sign in.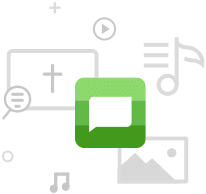 Low-cost: record and edit sermon presentations and audio
Faithlife Proclaim is church presentation software with the ability to automatically record, edit, and publish your sermon, slides, and audio.
Get started by downloading Proclaim, and get 30 days free.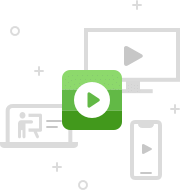 Free: publish video to your church's streaming TV channel
Your members can access your church's Faithlife TV streaming video channel at faithlifetv.com or on Faithlife TV apps. If you've uploaded your recordings using Sermons or Proclaim, they will already show up in your church's channel.
---
Step 4: Update Your Website
Your website is the digital front door to your church.
If you've already got a church website, you'll want to make sure everything is updated, such as service times, location (especially where to join the service online), contact info, a giving link, and ways for people to get involved. Many churches also have pages explaining how people can serve or ask for help.
If you don't have a church website, you can create a free, professional website in as little as an hour. See how Faithlife Sites makes it easy to build an elegant church website that updates itself.
---
---
Free Support 7 Days a Week
Get LIVE HELP from our Church Support Center, 7 days a week. Our team is ready to help you set up the tech that will take your church online.
Ready to get started now? Call (888) 634-2038 or scroll down for more quick tips.