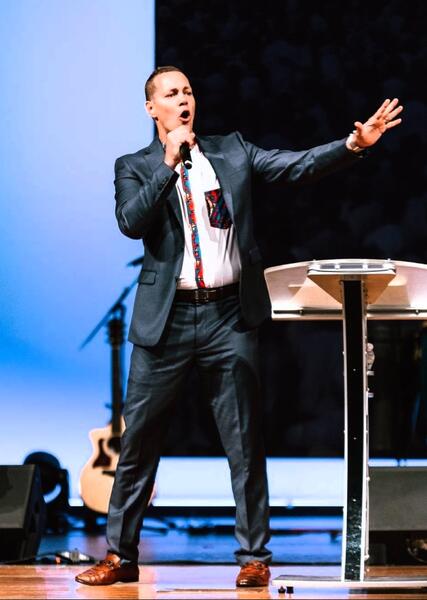 July Newsletter
God is Opening Doors!
THANK YOU!!!
Thank you for CONTINUALLY praying and financially sowing into my family and ministry. God has been opening up many doors for us as we have recently moved into our new home in Orlando, Florida.
OPEN DOORS IN THE U.S.A.
Within the last couple of weeks I have solidified revival/gospel meetings within the next several months. Please see our home page to follow us on our upcoming events. If you are near us as we travel, we would love to see you.
In some of our meetings, I will be training churches how to reach their city with the gospel of Jesus Christ. I have been trained to preach the gospel throughout my entire life and most recently, I graduated from Christ for All Nations Evangelism Bootcamp.
I have recently had the privilege to receive my license as an ordained minister under Christ for All Nations. CFAN has seen over 80,000,000 documented decisions for Jesus Christ in the last 45 years. Together, we are believing for 160,000,000 within the next ten years.
My passion is to see a MIGHTY REVIVAL within the United States of America and MILLIONS of souls brought to the Lord Jesus Christ. AMERICA SHALL BE SAVED!!!
PRAYER PARTNERS…
Would you consider becoming a PARTNER with me in the gospel? That's right! You and I will share the fruit TOGETHER we see in our ministry as you pray for us. Consider the perspective of the Apostle Paul as he addresses the Ephesians believers…
"praying always with all prayer and supplication in the Spirit, being watchful to this end with all perseverance and supplication for all the saints— 19 and for me, that utterance may be given to me, that I may open my mouth boldly to make known the mystery of the gospel," Ephesians 6:19
*Pray for more open doors for the gospel
*Pray for me and my family's health, financial support, and ministry
*Pray for protection over us as we travel often
*Pray for millions of souls to be saved
*Pray for MIGHTY REVIVALS to take place in EVERY meeting
LET US PRAY FOR YOU…
As a partner in ministry, we want to know how you are doing and CONTINUALLY pray for you. Please email our ministry at abrahamlankford@gmail.com and let us know how we can pray for you. We love you and value our relationship.
PRAY ABOUT FINANCIALLY PARTNERING WITH OUR MINISTRY…
The Apostle Paul writing to the Corinthian believers said, "Even so, the Lord has commanded that those who preach the gospel should live from the gospel." 1 Corinthians 9:14
My entire financial income for my ministry and family comes from people like you, who love and believe in us. Simply put, I live and breathe the gospel every day of my life. It is my assignment as an Evangelist. In fact, the Apostle Paul said, "Woe (an expression of grief or denunciation) is unto me IF I PREACH NOT the gospel…" 1 Corinthians 9:16
Would you consider becoming a monthly partner or give as you are able? _______ Your financial partnership enables me to travel and preach the gospel throughout the nations of the Earth.
Thank you for being and for those who have decided to become a partner in our ministry.
To give online, you can click on the "Donate Now" button on our home page. Simply follow the prompts afterwards. If you would like to write a check to our ministry, you may make it out to Jesus' Bride International Ministries and mail it to P.O. Box 1001 High Street Cambridge, Maryland 21613
Thank you for partnering with us,
Abraham Lankford
"Called to take God's love to the nations"
Our address is: 301 High St, Cambridge, MD 21613, USA