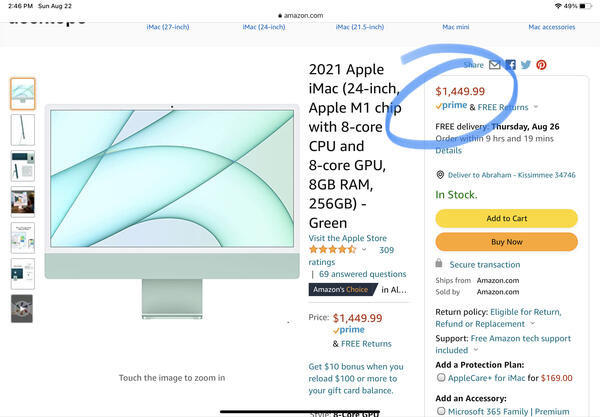 HELP ME REACH OUR GOAL…
We need to purchase the desktop above at $1,449.99.
Final Cut Pro is $299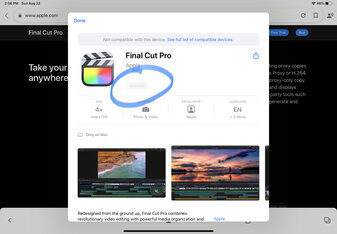 I AM VERY EXCITED…
Right now, we are on the verge of producing excellent videos with our 4K HD video cameras and recently purchased lighting and sound equipment. This has been a dream in my heart for many years.
I believe the gospel will spread further than we could have ever dreamed through producing high quality videos with powerful biblical content.
Just think about it this way, I could board a plane and spend over $5,000 just to get to other countries and host a gospel crusade for $50,000 (which I will be doing at various times) or I could develop an online media presence that could reach millions with the gospel and awaken a sleeping church all from my office.
For under $2,000 I can purchase the desktop and editing software above which is powerful enough edit and produce next level videos that will inspire you (Our Partners) and potentially millions of others without the expenses of traveling and challenges we all face with the ever growing concerns of the pandemic.
God has always provided for us as we have obeyed Him. Can you help me as I take yet another of faith to obey the Lord?
3 Ways to Give:
Click: 'Give Here' on our website jesusbrideinternationalministries.org to help us purchase these last 2 items we need.
Mail a check to Jesus' Bride International Ministries PO Box 1001 Cambridge, Maryland 21613
CashApp: $AbrahamLankford
All gifts will help us reach our goal.
Thank you so much for your love!
Abraham Lankford
PS. My first book is being edited by a professional editor as I write this. It will be out within a couple of months! I will let you know!
"Called to take God's love to the nations"
Our address is: 301 High St, Cambridge, MD 21613, USA