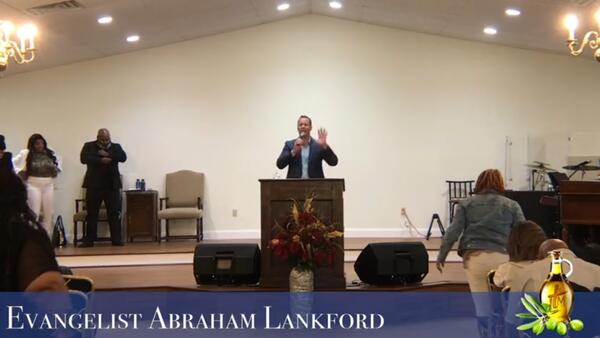 Preaching in Maryland
September Revival Meetings
Mission Accomplished!
SEPTEMBER 5, 2021 MEETING AT L.T.M…
Greetings in the name of Jesus Christ! We had wonderful meetings the last two weeks in the state of Maryland.
I had the privilege to preach at Living by Truth Ministries on September 5 in Cambridge, Maryland to a group of nearly nearly one-hundred people. The church was hungry for the Word of God and earnestly desired to be corrected. I had a difficult word to deliver that I wrestled with for quite some time. The pastors encouraged me to share the word the Lord had laid upon my heart.
At the end of the meeting I could not lead the invitation due to the great conviction in my own heart and in the sanctuary. The Lord instructed me to get on my knees, pray, and not to look at what was taking place in the people at the altar. I heard people groaning and crying deeply from great conviction from the Holy Spirit. This seemed to last for quite along time. You could feel the presence of the Holy Spirit working in the people. A deep repentance was taking place in the church. People were being drawn back to God.
The pastors told me that the altars were filled with people. I rejoiced in the Lord that all I did was deliver what God had given me and the Holy Spirit gave the fruit.
SEPTEMBER 12-14, 2021 REVIVAL MEETING AT CHESTERTOWN BAPTIST CHURCH…
I preached three consecutive days in Chestertown, Maryland at my former childhood church. What an incredible joy to see nearly thirty people repent of their sins and receive the gift of righteousness on that Monday night.
At least four people were saved on that Sunday morning in the worship service and others were saved on the streets as we went out to preach the gospel.
POWERFUL TESTIMONY…
One particular story stands out to me over the last two weeks. The last night of the revival I felt led to preach on, "The Spirit of Adoption." As I ministered and invited prodigals to return home to the Lord, a woman ran to the altar weeping. She later testified that she was an orphan. Her mom had left her when she was twelve years old. She was running from God and had been living in sin but a friend had invited her to the meeting. That final night of the revival she came home to her Father and was restored. Her male friend she had brought came up to me and said he needed to speak to me. He asked me how he could be made righteous through Jesus Christ. I shared the gospel of righteousness with him. He believed and received the gift of God's righteousness.
THANK YOU PARTNER…
We love you! As I traveled on the eastern Shore of Maryland I noticed the many combines gathering a harvest. The truth is that our ministry spends hundreds of dollars traveling and ministering in other states. We sometimes have to pay for our own lodging and food. We don't complain. It is a joy to do this for Jesus. We would appreciate anything you can do to help us continue serving in evangelism. Every gift is a blessing. Whatever amount is on your heart is what you should give. We trust the Lord for our needs! As you sow into our ministry TOGETHER we will bring in a mass harvest of souls for the Lord. In Jesus' name! Amen!
This lady received Jesus on our way back to Florida!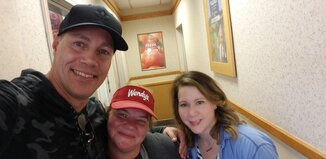 I believe the Lord desires for me to be faithful when I am on the road and on the stage.
This night over 30 people received Jesus!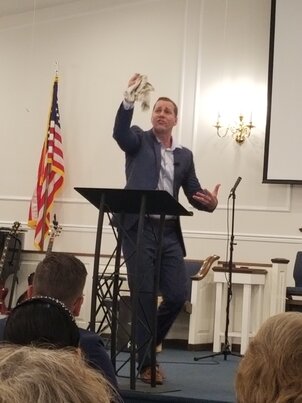 This rag in my hand represented man's righteousness apart from Jesus Christ. A man came up to me who had been struggling with perversion and said that God used this rag to speak to him. I gave him the rag to take to his friends and family and share the gift of righteousness with them.
Ron received Jesus in Georgia on our way to Orlando!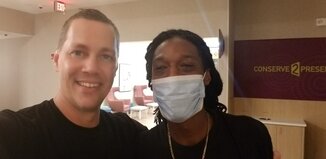 "Called to take God's love to the nations"
Our address is: 301 High St, Cambridge, MD 21613, USA