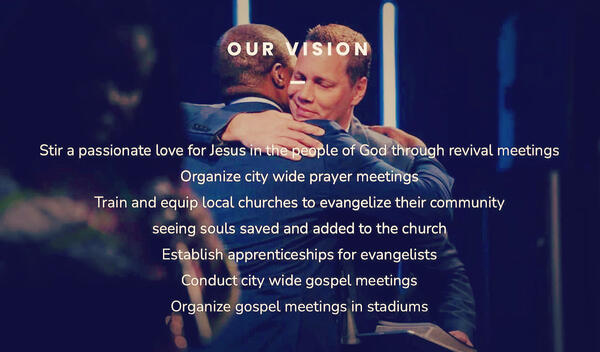 The Doors Are Open
Our Vision
Greetings from the Lankford Family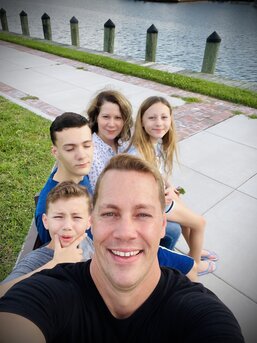 We want to thank you for all of your prayers and support for our family as we recently moved to Cambridge, Maryland. We are excited of all the Lord is doing in our lives. He continues to open up doors and provide for our family. God is faithful. Amen!
Preaching at Living by Truth Ministries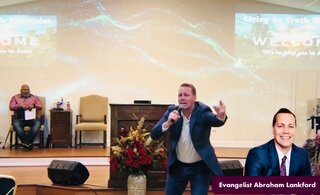 God blessed mightily in this service. Many precious souls were saved and the altar was packed with people touched by the Holy Spirit.
Preaching at Thrive Church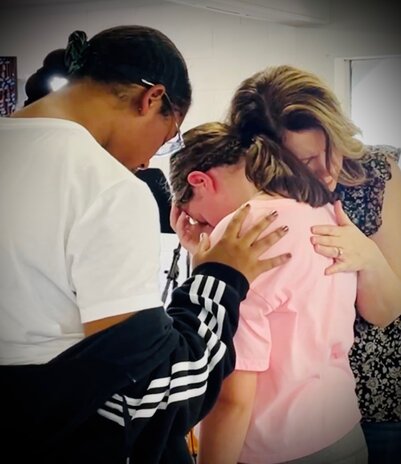 Wendy is ministering to a teenager above. What an incredible meeting we had at Thrive Church. God touched many hearts and my wife and I ministered at the altar together. One precious teenager was saved and others encountered the Lord's healing power in their hearts. The hard ground of the heart was broken up. God gave us the victory!
Preaching at Living Waters Ministries
It was wonderful to preach at Living Waters Ministries. God revealed His righteousness to the church and one older gentleman received the gift of God through Jesus Christ and was born again. What a JOY to serve Him!
Preaching at Refuge Temple Church of God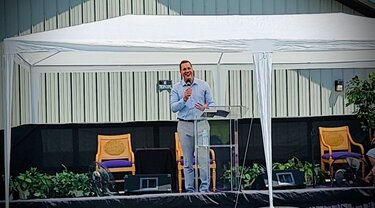 God gave us a harvest of souls at Refuge Temple COG. At least 13 people turned to God from their sin and received the gift of God. Praise the Lord! The angels in heaven are rejoicing!
Preached at Crossroads Community Church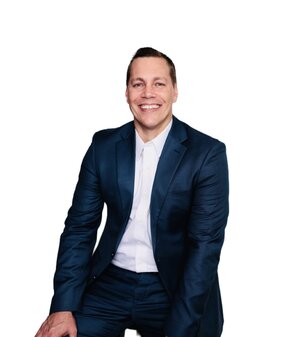 God touched many people at Crossroads 5-10 Ministries. Many saints were on their faces crying out to God for revival. The people were beginning to travail in prayer for the humanly impossible to be possible. Many miracles were being birthed in that place. Praise God!
The Gift is Available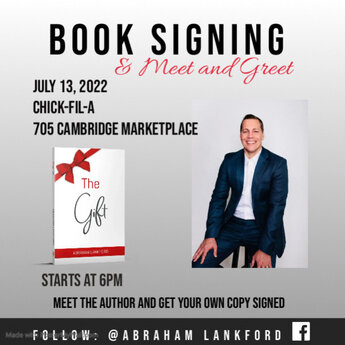 I am so excited to have published my first book, The Gift. Hundreds of people have already bought the book and churches are considering purchasing boxes to give away to visitors. Some people have bought a box of 30 just to give to others. Get your copy today by messaging or calling our ministry at 443.480.4083 or you can order the Kindle Version on Amazon.
Partners Needed- Will You Join w/ Us?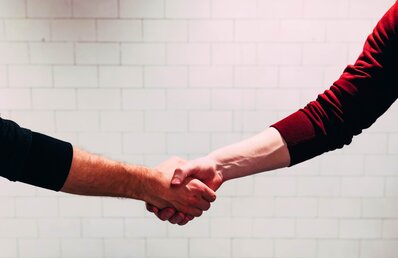 Our family lives entirely by faith. This means that I don't receive a regular paycheck. We completely depend upon the Lord as our SOURCE. He always provides for His purposes to be accomplished. Would you consider JOINING us as a monthly partner? You can give through:
Cashapp at $AbrahamLankford
Paypal: at wendyklankford@gmail.com
Check: to Jesus' Bride International PO Box 1001 Cambridge, Maryland 21613
Online: jesusbrideinternationalministries.org
"Called to take God's love to the nations"
Our address is: 301 High St, Cambridge, MD 21613, USA