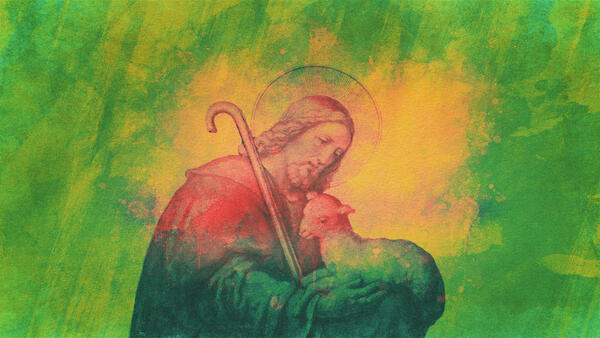 Leadershift
How to Lead Like Jesus
Have you ever been hurt before by a leader? Perhaps it was a parent or even a pastor that hurt your heart. You did everything you could to please them but in the end it was never enough.
Sheri was raised in a very controlling home. Her mother would scream at her for not meeting her very demanding expectations. One night, Sheri was drug out of bed by her hair for not putting a dish away correctly. Her mother told her to take out all the clean dishes and wash them all again and put them back where they belonged.
This type of unrealistic expectation caused Sheri to think that love had to be earned. She based her value on her performance. Just Sheri was never enough.
I don't know what your story is like but I am certain that a leader in your life has failed you in some way that made you feel like just you was not enough.
Jesus taught us what true leadership should look like. He took a towel and stooped down on a floor and washed his disciples feet. The Master became the servant of all.
"Whosoever will be great among you, let him be your servant."
-Jesus
Whether you have been hurt by a leader or you have hurt others as a leader, we must remember that Jesus is the ultimate example of a true leader. It is time to have a leader-shift.
Perhaps you are a leader who prides himself/herself in the position you have. Are you enough without a title? Do you honor others more than yourself? Jesus lived out of identity as the Father's Son and never needed the approval of man.
Scripture reveals that the most important members of the body of Christ are the least honorable. "And those members of the body, which we think to be less honorable, upon these we bestow more abundant honor..." 1 Corinthians 12:23
If you have been hurt by a leader in your life you must chose to forgive them. If you have hurt others as a leader you should seek their forgiveness and attempt to reconcile with them.
Would you pray this prayer with me...
Father, I have been hurt by ______________, I chose to forgive them right now. I acknowledge my pain to You and I pour it out at Your feet. In Jesus' name! (Tell the Lord how much it hurt you)
If you are a leader pray this with me...
Father, I am sorry for the times I have hurt _________________, I humble myself and ask You to forgive me. I make a decision today to go to those I hurt and seek healing and restoration. In Jesus' name!
It is time to take a leader-shift!
"Called to take God's love to the nations"
Our address is: Cambridge, Maryland 21613