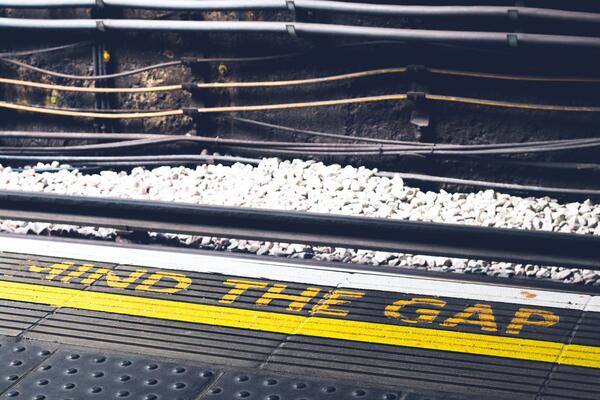 The Gap
"And this hope will not lead to disappointment. For we know how dearly God loves us, because he has given us the Holy Spirit to fill our hearts with his love." (Romans 5:5)
God gave us the Holy Spirit to fill the gaps in our lives through His love. In his book The Brand Gap, Marty Neumeier presents ways companies seek to protect their brands. He states, "Brands are the little gods of modern life, each ruling a different need, activity, mood, or situation. Yet you're in control. If your latest god falls from Olympus, you can switch to another one." Billions of dollars are spent each year on brands promising to bridge life's gaps. But what do we do when these "little gods" break their promises and leave us feeling empty and disappointed?
Romans is a letter written to a church suffering from disappointment. Paul seeks to lovingly encourage the church by reminding them to remain hopeful as the Holy Spirit will fill their hearts with love. This passage is reminiscent of God's people thirsting in the wilderness yet experiencing the miracle of water gushing out of a rock to fill them. Could it be that our disappointments can point us to God's miraculous provision? Through sin, a gap was created between heaven and earth, yet Jesus came to bridge the gap between us.
Reflect
Are you experiencing a gap today? We can all experience gaps in different ways. Maybe it's through heartbreak or unfulfilled dreams. Maybe you grew up in church yet never experienced a personal relationship with God or maybe the Bible just seems too complicated and old. Paul reminds us that until God's love fills our hearts, there will always be a part of you that remains painfully empty – no matter how many "little gods" you buy!
Our address is: 4881 Taylor Cir, Collegedale, TN 37363, USA