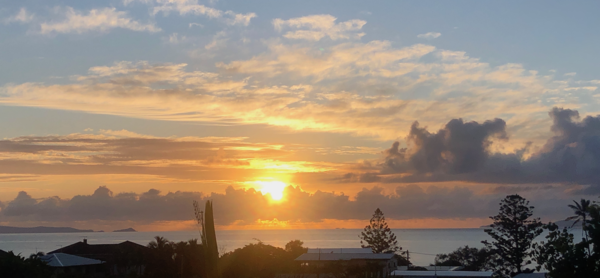 Keppel Anglican News
Sunday 3 May 2020
The Old Testament prophets spoke of the Messiah coming. That he was God's plan to save them. (1 Peter 1:10-12). However, it wasn't clear to the prophets who this was or when they would come. Why didn't they receive a clearer understanding of it all?
The answer is God. The prophets could only tell people about their coming Messiah because God told them. They could only share what God had given them.
So, they had faith. They hoped without seeing God's plan in full and encouraged everyone to have hope. Hope in God's promise of a coming Messiah.
Today, the light has dawned (Mt.4:16). Jesus the Messiah has come. He has saved us. In the Bible, we now have the complete message. God's promises have been fulfilled. And now, in our times of hardship and difficulty, we find absolute joy in the Bible – not in part, but fully.
In John 3:16, Jesus says, "For God so loved the world, that he gave his only Son, that whoever believes in him should not perish but have eternal life."
This is Good News! Jesus declares he is the Messiah, our Saviour. And this news brings us joy. Eternal life awaits us because we believed this Good News and acted. There is nothing more for us to do to be safe. God has done it all. We are now free to serve our Lord.
If you are struggling with extended self-isolation, can I encourage you to read about this hope. Open your Bible and remind yourself of the joy of God's Good News. If you have health problems, open your Bible and remind yourself that God cares about your situation. Remind yourself of his love. While many things can make us feel good for a moment, only God's Good News changes us from the inside out. Good News which even the angels long to look upon (1 Peter 1:12).
Rob
Please Like our Facebook page and leave a comment.
Please sign up to Faithlife. Search - Keppel Anglican and 'Follow'.
Many thanks!
Fourth Sunday of Easter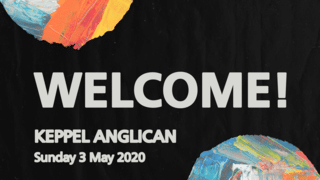 Click this link to watch and subscribe to
our Sunday Service.
YouTube Channel: Keppel Anglican
Download the Service Handout
'I am the good shepherd,' says the Lord.
'The good shepherd lays down his life for the sheep.'
John 10.11
This week
Acts 2:42-47 ● Psalm 23 ● 1 Peter 2:1-10
● John 10:1-10
Next week
Acts 7:55-60 ● Psalm 31:1-5, 17-18 ● 1 Peter 2:11-25
● John 14:1-14
Pray with Us
Prayer of the Day
God of all power,
you called from death our Lord Jesus,
the great shepherd of the sheep:
send us as shepherds to rescue the lost,
to heal the injured,
and to feed one another with understanding;
through your Son, Jesus Christ our Lord,
who lives and reigns with you and the Holy Spirit,
one God, now and for ever. Amen.
Prayer of the Week
O God,
whose Son Jesus is the good shepherd of your people:
help us when we hear his voice
to know him who calls us each by name,
and to follow where he leads;
who with you and the Holy Spirit lives and reigns,
one God, for ever and ever. Amen.
For the Church
The Diocese of Armidale Bishop Rick Lewers & Janene. CQ The Cathedral Parish; St Paul's Cathedral with St Mark's, Larnach St Allenstown, Melusi Sibanda, Rob Philp (retired) & Jocelyn; St Paul's Cathedral Chapter; Licenced Lay Ministers; Margaret Anderton, Margi Dabbs, Noelle Frazer, Cheryl Haughton, Graham Millar, Beverley Russell
For those known to us
Bill Carmichael, John Quaife, Mary Peacock, Rene West, Graham McCamley, Barry Tennent, Del Winkelmann, John Provan, Nancy Busteed, Anita Suthers, Tom Dewar, June Waymouth, Danny Daffey, Marcus Belot, Dorothy Williamson, Rebecca van Diem, John, Fay & Arthur Weston, Steve Peoples (and Lyn), Coralyn Johansen, Max, Marzley Baldwin.
Sermon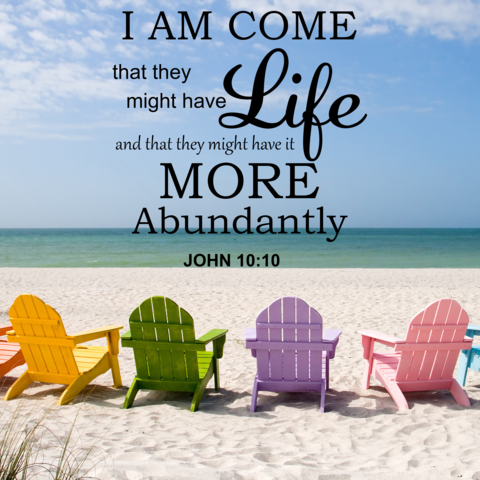 John 10:1-10
1 Peter 1.10-12
Our generosity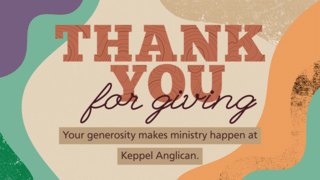 Thank-you for your generosity. Every time you sow a seed into your Church you are helping to advance God's kingdom through the equipping of God's sons and daughters.
Account name: Anglican Parish of Keppel
BOQ BSB: 124180
Account: 21415102
While you're doing your shopping, either you or an entrusted friend can drop into a Bank of Queensland branch and deposit your cash gift into the account above. This is the best way of handling cash given in person. Or you can transfer funds through online banking.
Our policy of ensuring two counters are present whilst handling cash given on church sites is currently unable to be fulfilled due to the current COVID-19 restrictions and closure of the church premises.
There is also a Direct Debit form available from the Parish office for those wishing to set up weekly or fortnightly transfers to the Parish through ANFIN.
To support the Parish via Containers for Change, please use account C10091161. A 10 cent refund is available for all containers returned to the sheds at 1/4-6 McBean St, Yeppoon (Mon-Fri) and 38 Pattison St, Emu Park (Tues/Wed).
BCA boxes are once again available from the Parish office for those collecting for Bush Church Aid. Please come in to collect your box.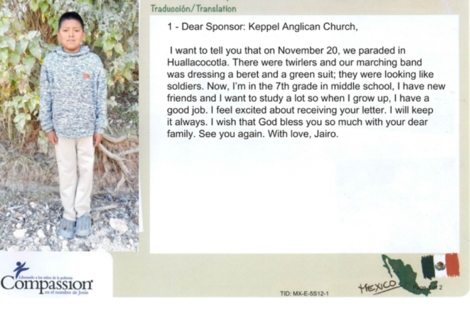 Could you sponsor Jairo?
Please let us know if you have it on you heart to sponsor a child and would like to take on the sponsorship of Jairo or another of our sponsored children. This is a blessing for you.
Sharing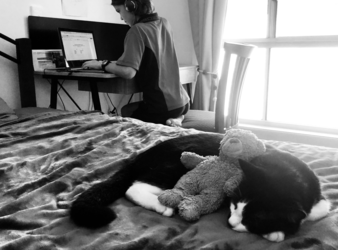 Thank-you that in isolation everyday is bring your pet to school day.
What are you doing in these times of isolation and COVID-19?
Send us your story or photo with caption to:
office@keppelanglican.org
Using our skills and gifts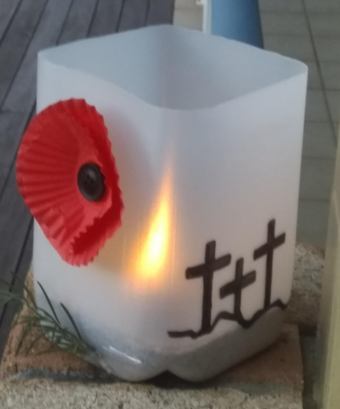 Penguins, Yeppoon Kindergarten.
Thank-you!
Please talk to your CONNECT Group leader about how you or your Group may be able to serve your community, bless others and build the Kingdom!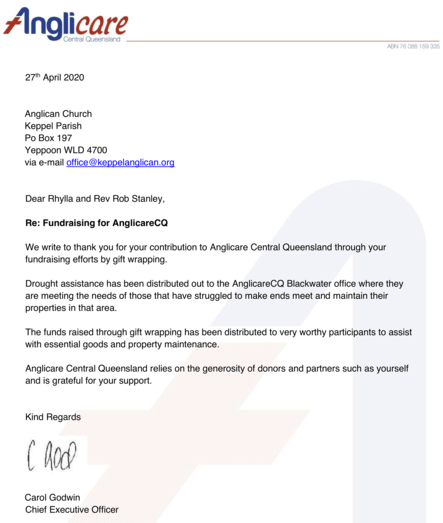 Connecting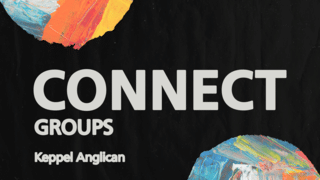 If you would like to be supported during this time of pandemic, join one of our CONNECT groups! If you would like to be involved in one of these types of groups, contact our Church Office: Monday-Friday 9.30am-12.00pm.We have two types:
You receive a phone call each week to see how you are doing, and if you want, someone can pray with you.
These groups meet through ZOOM video calls once a week; they look at the bible together and pray together. The below CONNECT Groups meet using ZOOM:
Monday 7pm with Di and Danny.
Tuesday 8:30am with Phil and the Daily Office.
Wednesday 7:30pm with Rob.
Thursday 7:30pm with Rob.
Sunday 11am with Rob after Church; this is a new group.
Daily prayers
Join us 8.30am every day (Mon to Fri) for daily prayers.
Join Zoom Meeting
By phone: +61 2 8015 6011 Australia
By video/computer: https://us02web.zoom.us/j/4394635816?pwd=dUwvd0s5SFhqSXNtV0F2ZW1UbENyQT09
Meeting ID: 439 463 5816
Password: 468421
Wardens
Rhylla Webb m: 0419 682 031
Lorraine Veach m: 0475 921 990
Allison Leech m:0407 388 373
Parish office
If you need to visit our Parish office, we are on site Monday and Friday mornings between 9:30am and 12pm and by appointment but someone will be available to answer the phone any weekday morning.
p: 07 4989 2108
Our address is: 15 Housden Pl, Taranganba QLD 4703, Australia