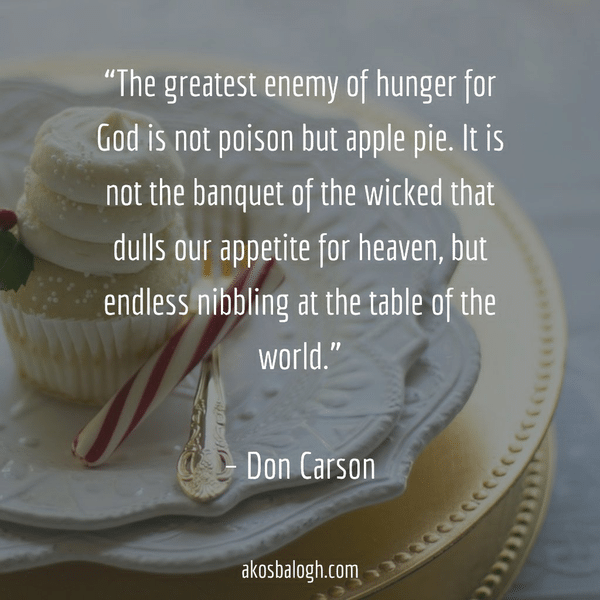 Keppel Anglican News
Sunday 17 May 2020
Welcome to the Anglican Parish of Keppel. It is great to have you with us. I recently received an encouraging email from 'Faithlife.com' which I would like to share with you.
A.W.Tozer tells us, "The Bible is not an end in itself, but a means to bring men to an intimate and satisfying knowledge of God, that they may enter into Him, that they may delight in His Presence, may taste and know the inner sweetness of the very God Himself in the core and centre of their hearts."
The research is clear. A vibrant, transforming relationship with God starts with engaging His Word and reflecting on it.
In just one example, the authors of the Reveal study as reported in the book Move, looked at 50 different factors that impact spiritual growth in their study of 250,000 people in 1,000 different churches. Their conclusion was "Nothing has a greater impact on spiritual growth than reflection on Scripture... If churches could do only one thing to help people at all levels of spiritual maturity grow in their relationship with Christ, their choice is clear. They would inspire, encourage, and equip their people to read the Bible ― specifically, to reflect on Scripture for meaning in their lives...The Bible is the most powerful catalyst for spiritual growth. The Bible's power to advance spiritual growth is unrivalled by anything else we've discovered."
But many don't know how to delve deeper or have a variety of techniques at hand that can enrich their time in the Bible beyond reading plans and academic study. As we read in Colossians 3:16, we should all desire that the Word may "dwell in us richly". But how? Why not talk to your CONNECT Group leader, or one of our ministers. We are passionate about God's Word, because we desire it to "dwell in us richly".
Remember, it's not hasty reading, but serious meditating upon holy and heavenly truths, that make them prove sweet and profitable to the soul. (Thomas Brooks)
Grace and Peace.
Rob
How are you being encouraged during this time of COVID? How are your family being encouraged? Are you looking at the Bible with them? We all know there is no better way! However, it is not just Mum and Dad who need to be encouraged at this time, but also our kids.
Steve is a friend of mine who leads a church in Sydney called Helensburgh Anglican Church. Steve's church have organised Family Devotions as YouTube videos. It keeps things simple, as well as being very helpful and effective. I think they are fantastic and well produced.
Steve's church has agreed to let our parish advertise their Devotional videos. Here is a link to the introductory video, which also leads you to their other videos.
Click on this link:
https://www.youtube.com/watch?v=hWhoQzKtY1g&list=PLd2RcvKaXAyD6bw1K4BGzBkw_gYXputQl
There are currently 12 devotionals and they are creating new ones every week. That means you can use one every day, every couple of days or each week. If you are looking for a devotion, these are great, whether you are part of a family or not.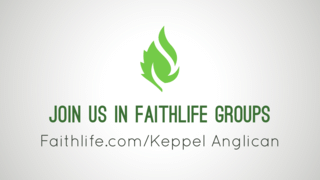 Tap on a link below to download the Faithlife mobile app to stay connected with Keppel Anglican.
Receive and view the weekly Keppel Anglican Newsletter now created and sent from this App. You can also create, join and send messages to members of your group.
For our Services
to download the Service Handout
(available Sunday's)
'Those who love me will keep my word,' Jesus promises,
'and my Father will love them, and we will come to them and make our home with them.' John 14.23
This week
Acts 17:22-31 ● Psalm 66:7-19 ● 1 Peter 2:4-12 ● John 14:15-21
Next week
Acts 1:6-14 ● Psalm 133 ● 1 Peter 5 ● John 17:1-11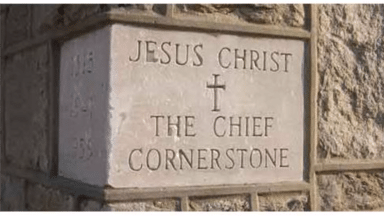 Sermon - What's a Living Stone?
1 Peter 2:4-12
Prayer of the Day
O God,
you have prepared for those who love you
joys beyond our understanding:
pour into our hearts such love for you,
that, loving you above all else,
we may obtain your promises
that exceed all we can desire;
through Jesus Christ our Lord,
who is alive and reigns with you and the Holy Spirit,
one God, for ever and ever. Amen.
Prayer of the Week
Eternal God,
whose Son Jesus Christ is the way, the truth, and the life:
grant that we may walk in his way,
rejoice in his truth, and share his risen life;
who lives and reigns with you and the Holy Spirit,
one God, now and for ever. Amen.
CHURCH IN AUSTRALIA: The Diocese of North Queensland
Bishop – Keith Joseph
THE DIOCESE OF – CQ Clermont Parish – All Saint's Clermont with Holy Spirit Capella. Anne Nixon and Noel. LICENSED LAY MINISTERS Desiree Andrews and John Boyes
PEOPLE IN THE PARISH AND BEYOND. Church Organists, Musicians and Choirs. The Ministry of Evangelism. Our ministry to families. People who are divorced or separated.
For those known to us
Bill Carmichael, John Quaife, Mary Peacock, Rene West, Graham McCamley, Barry Tennent, Del Winkelmann, John Provan, Nancy Busteed, Anita Suthers, Tom Dewar, June Waymouth, Danny Daffey, Marcus Belot, Dorothy Williamson, Rebecca van Diem, John, Fay & Arthur Weston, Steve Peoples (and Lyn), Coralyn Johansen, Max, Marzley Baldwin.
Our generosity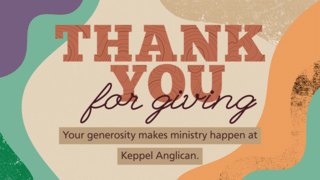 Every time you sow a seed into your Church you are helping to advance God's kingdom through the equipping of God's sons and daughters.
Account name: Anglican Parish of Keppel
BOQ BSB: 124180
Account: 21415102
There is also a Direct Debit form available from the Parish office for those wishing to set up weekly or fortnightly transfers to the Parish through ANFIN.
To support the Parish via Containers for Change, please use account C10091161. A 10 cent refund is available for all containers returned to the sheds at 1/4-6 McBean St, Yeppoon (Mon-Fri) and 38 Pattison St, Emu Park (Tues/Wed).
Bookshelves
We are seeking donations of bookshelves for the office. Please contact the Wardens if you could contribute.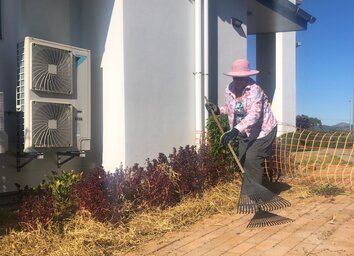 Thank-you to all those giving their time and resources to maintaining the Church gardens!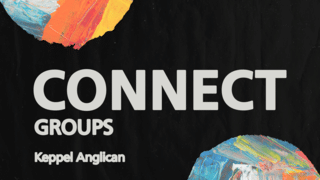 CONNECT Groups
If you would like to be supported during this time of pandemic, join one of our CONNECT groups! Please contact our Church Office: Monday-Friday 9.30am-12.00pm to join either:
A group where you receive a phone call each week to see how you are doing, and if you want, someone can pray with you, or
A group which meets through ZOOM once a week; to look at the bible and pray together (see days and times below):
Monday 7pm with Di and Danny.
Tuesday 8:30am with Phil and the Daily Office.
Wednesday 7:30pm with Rob.
Thursday 7:30pm with Rob.
Sunday 11am with Rob after Church; this is a new group.
Daily prayers
Join us via Zoom at 8am Tuesday, Wednesday and Thursday for daily prayers. Tap on the link below or type the Meeting ID and Password into the Zoom App on your device.
Join Zoom Meeting
By phone: +61 2 8015 6011 Australia
By video/computer: https://us02web.zoom.us/j/4394635816?pwd=dUwvd0s5SFhqSXNtV0F2ZW1UbENyQT09
Meeting ID: 439 463 5816
Password: 468421
Wardens
Rhylla Webb m: 0419 682 031
Lorraine Veach m: 0475 921 990
Allison Leech m:0407 388 373
Our address is: 15 Housden Pl, Taranganba QLD 4703, Australia