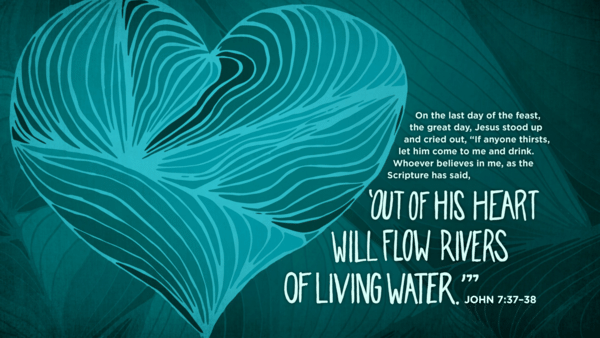 Keppel Anglican Newsletter
Sunday 31 May 2020

The Keppel Anglican Newsletter is created and sent from Faithlife. Tap on a link below to download the Faithlife mobile app.
God's Progressive Recovery
" Rejoice in Christ Jesus,
and have no confidence in the flesh"
Philippians 3:3
Self - meaning the natural tendency in man to put himself and his desires above God and others - is the real source of most of our problems. If the devil were to disappear tomorrow the problem of self would still remain. It is a condition that exists deep within every man, woman, boy and girl. Although the self-life is an obstacle to the Christ- Life, it is by no means too difficult for God to overcome.
Christ must increase, and self must decrease in us all. God is working to re-establish and recover that heavenly order in all things, beginning with individuals, then corporately (the Church) and ultimately extending to the entire creation, so that "God may be all in all" 1 Corinthians 15:28.
The Bible is the story of the progressive recovery and increase of Christ in the midst of a world gone astray. We cannot do this on our own. It is only with the help of the Holy Spirit that this can be accomplished in and through us.
As we celebrate Pentecost today may the Holy Spirit, the third person of our Triune God, bring revelation / enlightenment to us of the work that He wants to do in us and through us to help our church to be a Gospel - centred people who know Jesus and make him known to all , by the empowerment of the Holy Spirit in us.
Yours in Christ
John
Sunday Services
click here to download the Service Handout
Sentence:
'Let anyone who is thirsty come to me,' says the Lord;
'and let the one who believes in me drink. For out of your heart shall flow rivers of living water.' John 7.38
This week
Numbers 11:24-30 ● Psalm 104:26-36 ● Acts 2:1-21 ● John 14:15-21
Next week
Exodus 34:1-8 ● Psalm 8 ● 2 Corinthians 13:11-13 ● John 14:1-7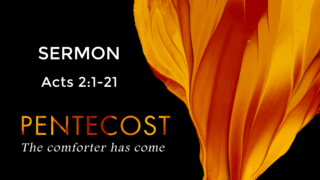 Acts 2:1-21
John 14:15-21
Prayers
Prayer of the Day
Almighty God,
at the feast of Pentecost
you sent your Holy Spirit to the disciples,
filling them with joy and boldness to preach the gospel:
empower us with that same Spirit
to witness to your redeeming love
and draw all people to you;
through Jesus Christ our Lord,
who lives and reigns with you and the Holy Spirit,
one God, now and for ever. Amen.
In our Prayers
The Diocese of Murray
In CQ - Barcoo Parish, Keith Dalby & Alice,
Holy Trinity Blackall with St Michael and All Angels Tambo,
St Anne's Yaraka, Beth O'Neill
Licensed Lay Ministers - Ruth Bethel, Gladys Hayward,
Trethella Smith, John Turner, Mary Heinemann, Jennifer Turner.


For those known to us
Bill Carmichael, John Quaife, Mary Peacock, Rene West, Graham McCamley, Barry Tennent, Del Winkelmann, John Provan, Nancy Busteed, Anita Suthers, Tom Dewar, June Waymouth, Danny Daffey, Marcus Belot, Dorothy Williamson, Rebecca van Diem, John, Fay & Arthur Weston, Steve Peoples (and Lyn), Coralyn Johansen, Max, Marzley Baldwin.
Our generosity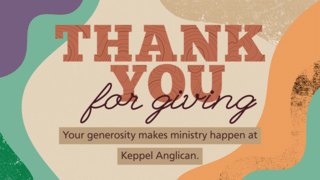 Every time you sow a seed into your Church you are helping to advance God's kingdom through the equipping of God's sons and daughters.
Account name: Anglican Parish of Keppel
BOQ BSB: 124180
Account: 21415102
There is also a Direct Debit form available from the Parish office for those wishing to set up weekly or fortnightly transfers to the Parish through ANFIN.
To support the Parish via Containers for Change, please use account C10091161. A 10 cent refund is available for all containers returned to the sheds at 1/4-6 McBean St, Yeppoon (Mon-Fri) and 38 Pattison St, Emu Park (Tues/Wed).
Bookshelves
We are seeking donations of bookshelves for the office. Please contact the Wardens if you could contribute.
Food packages
The Information Centre in Yeppoon has asked Pigglettoes, a cafe here in Yeppoon, to provide special food packages for them to give to people as thank you gifts to people who have gone far beyond what was expected of them to assist people during the COVID19 crisis.
Piggletoes believes that there may be people in the community who would also like to give a gift to someone who they feel deserves a special thank you for their services during this crisis. The gifts are special hand made sweet or savoury treats done up in packages and cost $25.00 each.
If you are interested in this please contact Kat at Pigglettoes on 0412 743223.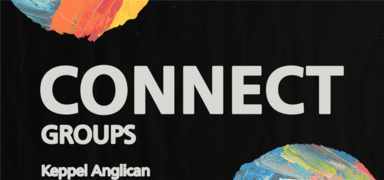 CONNECT Groups
If you would like to be supported, join one of our CONNECT groups! Please contact our office to join either:
A CONNECT group where you receive a phone call each week to see how you are doing, and if you want, someone can pray with you, or
A CONNECT group which meets through ZOOM once a week to look at the bible and pray together (see days and times below):
Monday 7pm with Di and Danny.
Tuesday 8:30am with Phil and the Daily Office.
Wednesday 7:30pm with Rob.
Thursday 7:30pm with Rob.
Sunday 11am with Rob after Church; this is a new group.
Daily prayers
Join us via Zoom at 8am Tuesday, Wednesday and Thursday for daily prayers. Tap on the link below or type the Meeting ID and Password into the Zoom App on your device.
Join Zoom Meeting
By phone: +61 2 8015 6011 Australia
By video/computer: https://us02web.zoom.us/j/4394635816?pwd=dUwvd0s5SFhqSXNtV0F2ZW1UbENyQT09
Meeting ID: 439 463 5816
Password: 468421
Parish News
BACK TO CHURCH SUNDAY
On the 12th June rules for meeting will change in Queensland. We plan to hold services in our St James Church, Yeppoon on Sunday 15th June. We expect something in the vicinity of 6 services will be required for everyone to have an opportunity and to include the possibility of visitors. We will not hold services in our Christ Church due to the size and inability to use safe distancing.
The aim is to celebrate the end to the COVID isolation and to give thanks to God for his blessing over us. But also, to share in Communion as we finally can gather together again.
We hope to release details of that this will look like in the coming weeks.
A NEW FAMILIES MINISTER
The Parish Council has been pursuing our Vision since it was released two months ago. Of great significance has been our joint venture with BCA (Bush Church Aid whom we collect money for, in our coin boxes) to organise a way to minimise the cost to our parish for a Families Minister so that we might be able to support and grow our ministry to children, youth and families. BCA have also been willing to use their broad experience and expertise in employing ministers for Australian regional churches to assist us in finding a family appropriate for our church. Please pray for this process.
One candidate and his family have come a long way through the process. They met with BCA and are awaiting sign-off from the BCA Federal Council, and our Diocesan Administrator has met with them and is supporting us as we progress. Our Parish Nomination Committee was brought together to interview them and were unanimous that they would suit our parish. Because BCA are providing financial support for this position, the Registrar met with our Treasurer and one of the Wardens to work through our financials to ensure that we can take on this extra role.
ARE YOU ENJOYING OUR VIDEO MINISTRY?
If you are, then you might like to show your appreciation. When you visit our Facebook page, click the LIKE button on the posts, such as the video links. This encourages other people to look at these posts.
If you enjoy our videos, please click the LIKE button below the video. This will encourage others to watch the video. Sadly, with many people watching a video and very few people LIKE-ing the videos, this leaves visitors thinking that the videos aren't worth watching. It also doesn't encourage YouTube to tell people to come and see us.
In addition, you can SUBSCRIBE to our YouTube channel, where we keep our videos. This will tell you whenever we release a new video, but it also tells people we like ourselves. Also, if we reach 100 subscribers, YouTube will be nice to us and let us make up a name for our YouTube Channel such as Keppel Anglican, which makes it easier to advertiser and easier for people to find us.
FINANCE
A big issue at the moment is our finances as people struggle to use direct debit to give to the church. If you are wanting help with giving via direct debit, please contact the church office or one of the Wardens. Contact details can be found in this Pew Sheet / Newsletter.
We appreciate your efforts in seeking to support us. Thanks!
Grace and peace.
Rob
Wardens
Rhylla Webb m: 0419 682 031
Lorraine Veach m: 0475 921 990
Allison Leech m:0407 388 373
@keppelanglican
Our address is: 15 Housden Pl, Taranganba QLD 4703, Australia