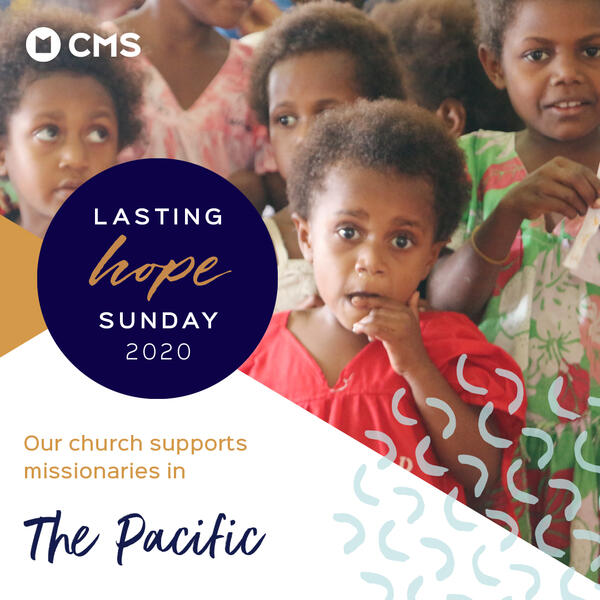 Keppel Anglican Newsletter
Sunday 21 June 2020
In our Prayers
Australia - The Diocese of Rockhampton. Bishop's Commissary – The Venerable Tom Henderson-Brooks and Caroline
The Diocese of CQ - Springsure Parish – St Peter's Springsure with All Saint's Rolleston. Judy Edgar and Ewan, Anne Carpenter and Rod, Lindsay Tyson and Avriel, Alf Chipman (retired) and Nola.
Licensed Lay Ministers – Anne Carpenter, Ewan Edgar, Peggy Smith, Lindsay Tyson
For those known to us
Bill Carmichael, John Quaife, Mary Peacock, Rene West, Graham McCamley, Barry Tennent, Del Winkelmann, John Provan, Nancy Busteed, Anita Suthers, Tom Dewar, June Waymouth, Danny Daffey, Marcus Belot, Dorothy Williamson, Rebecca van Diem, John, Fay & Arthur Weston, Steve Peoples (and Lyn), Coralyn Johansen, Max, Marzley Baldwin.
Generosity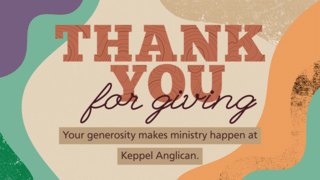 Every time you sow a seed into your Church you are helping to advance God's kingdom through the equipping of God's sons and daughters.
Account name: Anglican Parish of Keppel
BOQ BSB: 124180
Account: 21415102
There is also a Direct Debit form available from the Parish office for those wishing to set up weekly or fortnightly transfers to the Parish through ANFIN.
From Rob
Hi and welcome to this week's 'remote church'.
This week we are celebrating Mission. God's Mission in the world is not separate to us. We are part of it. Living in a first-world nation like Australia comes with freedom, wealth, prosperity… and responsibility. Our task is not to hold onto the Gospel and keep it for ourselves, but to send it out. In Matthew 28:19-20, Jesus announces to anyone who will follow him,
"Go and make disciples of all nations, baptising them in the name of the Father and of the Son and of the Holy Spirit and teaching everyone to follow all that I have commanded you. And I will be with you always, until the end of the age." (Matthew 28:19-20)
Our wealth of Bible knowledge, our wealth of comfortable living, our wealth of finance: these are things most of the world does not have. We are privileged. Mission in the world must be part of our DNA as a church because Jesus tells us this is what his disciples will be concerned about. If we stop being concerned about mission locally, nationally, and internationally, then we cease to be his church.
BCA: Last week we heard about BCA (Bush Church Aid) supporting us as Philip and Jessica and their family join us in Keppel to serve Jesus together. This week the Parish Executive found them a house to live in, in Lammermoor. We need to praise God for this because it took a lot of effort and a lot of prayer because family housing is so difficult to come by at the moment. Praise God! Please continue to pray for Philip and Jessica as their service of Commencement will be Friday July 17 at St James.
CMS: Last week I introduced you to an old and precious friend, Revd Dr David Pettett. David has taken up a role with CMS (Church Missionary Society) serving God in the Solomon Islands. He is very happy to hook up with our church as a link Parish. This means we seek to support him in prayer and financially and he sends us regular updates to help us pray for him. My hope is that he might be able to visit us, to keep us updated in a more personal way on how he is going. What he will do is send s monthly updates on his progress.
Compassion: We continue to support several children through Compassion and our Parish Council Mission guru Lyndall will update us more on this in this edition of our Church News. While I think it is sad news, it is news which should bring us all to rejoice when we consider what God can do through our ministry to other nations.
Together we thank God that in this age of COVID-19, we continue to be relatively healthy as a church community and local community (Cap Coast) from the ravages of COVID-19, riots, protests, famine, natural disasters. Yes we had the hail storms which have seriously damaged many houses (please be mindful of the Schlenckers), and yes many of us are struggling with our health (we continue to pray for you Marzley) to the point that many just couldn't be at our church services on Sunday. But we have been protected from the ravages of these serious issues the world has been facing over the last 6 months. Our lives have been protected and kept.
But what will you do with this life that God continues to protect? Will you live it up indulging in all the world has to offer you as you head for heaven? Or will you serve Jesus with this life that he continues to sustain?
This week's devotion on 1 Peter reflects on this very topic.
Read Rob's post here - https://faithlife.com/posts/2596461
Like Us, Peter God Pushed Around by Religious Folks
Serving God, even when are heart is completely committed to Jesus is never easy. Satan wants to poke us, our Heavenly Father wants to discipline us, and our own mistakes undermine us. But this is who we are. Disciples of the living God, called (better still, commanded) to teach the world about Jesus and to remain obedient to Jesus in all we do.
What an amazing expectation to follow at a time of difficulty like COVID-19, or… what an amazing opportunity to be like Jesus in a world that needs him. Will you be on the look-out for how to serve others on behalf of Jesus? Will you consider how to serve your Lord and Master at this time? We all have different gifts, so for each of us this will look quite different. May God be with you as you serve him at this time.
If you (or someone you know) need support or help, please contact our church office weekdays 9:30am-12pm. Someone will answer the telephone or reply to your phone message as soon as possible. If you need to be on our prayer list in the Church News, please advise your CONNECT Group leader or the Church Office. If you would like to join a CONNECT Group, please contact the church office.
Grace and peace.
Rob.
Last Sunday - 14th June
Last Sunday we gathered in groups of 20 at St James for church services. 3 services of Traditional Ministry and one of a Kids Church Service. I have received many emails of support and thanks for the efforts of all those who made Sunday possible.
Parish Council met on Monday night and I moved a motion of thanks for the ministry of Lorraine Veach. Lorraine has not just helped with the production of the service son Sunday but throughout the COVID-19 pandemic.
I am thankful for all the 70 people who made the effort to come to the services. Thank you also to those who assisted with readings, preaching, leading and music. It was wonderful to be together again after so long.
Forthcoming Services
There will be no face-to-face services in our parish until
Saturday 11th July 2020.
12/7 ● Sunday 7:30am, 9:30am(11/7 6pm) St James Yeppoon returns to regular services, with up to 100 people at each service.
15/7 ● Wednesday 7pm We will hold a Service of Commencement
for Philip &Jessica van't Spyker and their family at St James Yeppoon.
19/7 ● Sunday 3:30pm Christ Church Emu Park will hold it's first service since COVID-19 began. It will be an outside service followed by a BBQ.
Connect Groups
If you would like to be supported, join one of our CONNECT groups!
Please contact our office to join either:
A CONNECT group where you receive a phone call each week to see how you are doing, and if you want, someone can pray with you, or
A CONNECT group which meets through ZOOM once a week to look at the bible and pray together (see days and times below):
Monday 7pm with Di and Danny.
Tuesday 8am with Phil and the Daily Office.
Wednesday 7:30pm with Rob.
Thursday 7:30pm with Rob.
Sunday 11am with Rob after Church; this is a new group.
Daily Office
Join via Zoom at 8am Tuesday, Wednesday and Thursday.
Tap on the link below or type the Meeting ID and Password
into the Zoom App on your device.
Join Zoom Meeting
By phone: +61 2 8015 6011 Australia
By video/computer: https://us02web.zoom.us/j/4394635816?pwd=dUwvd0s5SFhqSXNtV0F2ZW1UbENyQT09
Meeting ID: 439 463 5816
Password: 468421
Diocesan News
Saturday 18/7 is a Special Meeting of our Diocesan Synod where the financial difficulty of our Diocese will be outlined. This meeting will take place using ZOOM and not in person. Please pray for this Special Synod. May God be with our leaders at this time, particularly while we wait for a new Bishop to be elected and to begin.
The Diocesan Newsletter - CQFirst Vol1 Issue4 is available on the website at
https://anglicanchurchcq.org.au/gazette.html
Our address is: 15 Housden Pl, Taranganba QLD 4703, Australia