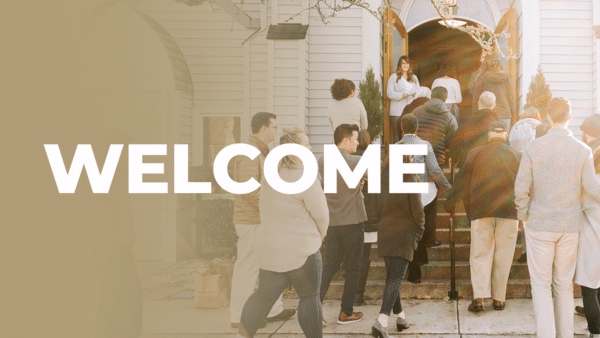 Keppel Anglican Newsletter
Sunday 12 July 2020
In our Prayers
Australia
The Diocese of Grafton
Bishop Murray Harvey and Leanne.
The Diocese of CQ
Boyne River Parish – St Mark's Ministry Centre Boyne Island with St Mary the Virgin Miriam Vale, and St Luke's Lowmead – Beryl Anderson and Dennis, Helen Rinaldis (retired) and Nick, Janne Whitehead (retired) and Chris.
For those known to us
Bill Carmichael, John Quaife, Mary Peacock, Rene West, Graham McCamley, Barry Tennent, Del Winkelmann, John Provan, Nancy Busteed, Anita Suthers, June Waymouth, Danny Daffey, Marcus Belot, Dorothy Williamson, Rebecca van Diem, John, Fay & Arthur Weston, Coralyn Johansen, Max, Marzley Baldwin.
Kids & Youth
Jesus' Mission is Spreading!
Kids' Talk Video
Acts 13-14
Come and join Paul on an incredible journey! Not to the beach.
Not camping. Not even in a car! Beginning and ending in Antioch of Syria, Paul, with the power of the Holy Spirit, takes the message of the Risen King Jesus wherever he goes.
This weeks' Kids' Talk video shows us that it was not always easy and many people rejected the message. But many repented and accepted Jesus as their King. Jesus' mission was spreading!
View this Kids' Talk on Youtube at:
Click below to download activity sheets:
Generosity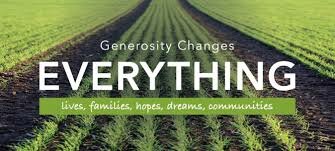 Please forward your giving to:
Account name: Anglican Parish of Keppel
BOQ BSB: 124180
Account: 21415102
Direct Debit forms to ANFIN are also available from the Parish office for those wishing to set up weekly or fortnightly transfers.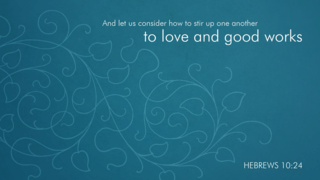 Welcome back to church! Woohoo! Finally! We've been away from our regular church gatherings and services for a while now. It's been difficult. But why? Why do we find it so helpful to meet together? The Bible tells us, 24 And let's consider how to encourage one another on towards love and good deeds. 25 Let us not give up meeting together, as some are in the habit of doing, but let us encourage one another as the day of Jesus' return draws near. (Hebrews 10:24)
This is why! It's part of us. This is not about friendships. This is what it means to be family. The family of God. God's Spirit works in each of us, encouraging us to be concerned for one another. He gives us a need for one another and a need to be encouraged by one another. We are family. In the Bible, Jesus taught this to us,
32 And a crowd… said to [Jesus], "Your mother and your brothers are outside, seeking you." 33 And he answered them, "Who are my mother and my brothers?" 34 And looking about at those who sat around him, he said, "Here are my mother and my brothers! 35 For whoever does the will of God, he is my brother and sister and mother." (Mark 3:32-35, ESV)
We are God's family. All of us together. That familial love we have for each other is why gathering is so important.
This Wednesday is a special day for our Anglican Keppel Family. As Rev. Philip, Jessica, Jasper, Tabitha, Otto and Corin join our family. The family of God in Keppel and the Diocese of Central Queensland will gather as the family of God to mark this special occasion.
We should not treat these moments lightly. They are important. For we are taking on the responsibility for their encouragement, for meeting with them, for caring for them and their walk with Jesus. We have asked them to join us, and we now embrace them with the love of Jesus, Keppel-style.
Please pray for this wonderful family as Wednesday draws near. But then keep praying as they experience the struggles of moving house, leaving friends, family and support networks behind. And then continue to pray for them as you consider the extra burden of Philip being a minister in the church and taking on the burdens of this role in God's church.
Grace and peace.
Rob
Forthcoming Services
1. SUNDAY JULY 12 - All services in St James Yeppoon will return to regular meeting times. 7:30am, 9:30am (and 6pm Sat). Holy Communion will continue as we did a few weeks ago with individual recyclable cups, 2m squared Social Distancing rules still apply.
Readings: Genesis 25:19-34 ● Ps 119:105-112 ● Romans 8:1-11 ● Luke 4:14-21
2. WEDNESDAY JULY 15 at 7pm - The Commencement Service for the van't Spyker family will go ahead as planned. The limit of people able to attend will be 100, so please RSVP to ensure you have a seat.
3. SUNDAY JULY 19 at 3pm - Emu Park will return to regular services from this time. However, this first Sunday will be a special celebration service possibly to be held outside the church (rather than inside). We are not sure about the dimensions of the building, but will know by next Sunday (12/7) and will advise everyone at that time, so please stand by for updates in the next Church Newsletter.
Readings: Genesis 28:10-19a ● Psalm 139:1-24 ● Isaiah 55:6-11 ● Matthew 24:45-25:13
If you have questions, please contact Rob or the Office phone. Even though there may be no one in the office, the Office phone continues to be answered Mon-Fri 9:30pm-12pm.
Connect Groups
If you would like to be supported, please contact our office to join one of our CONNECT groups!
A CONNECT group where you receive a phone call each week to see how you are doing, and if you want, someone can pray with you, or
A CONNECT group which meets through ZOOM once a week to look at the bible and pray together (see days and times below):
Monday 7pm with Di and Danny.
Wednesday 7:30pm with Rob.
Thursday 7:30pm with Rob.
Sunday 11am with Rob after Church; this is a new group.
Daily Office
8.30am Tuesday at St James Church.
8am Wednesday and Thursday via Zoom.
Join via Zoom Meeting
By phone: +61 2 8015 6011 Australia
By video/computer: https://us02web.zoom.us/j/4394635816?pwd=dUwvd0s5SFhqSXNtV0F2ZW1UbENyQT09
Meeting ID: 439 463 5816
Password: 468421
Diocesan News
Saturday 18/7 is a Special Meeting of our Diocesan Synod where the financial difficulty of our Diocese will be outlined. This meeting will take place using ZOOM and not in person. Please pray for this Special Synod. May God be with our leaders at this time, particularly while we wait for a new Bishop to be elected and to begin.
The Diocesan Newsletter - CQFirst Vol1 Issue5 is available on the website at: https://anglicanchurchcq.org.au/gazette.html
Contacts
Pastoral Leaders
Rob Stanley, Senior Minister
m: 0427 727 080 e: r@keppelanglican.org
Rev. Canon Phil Ward
m: 0407 392 419 e: pward01@bigpond.net.au
Rev. William Oates
m: 0402 022 976 e: familysuz@gmail.com
John Minto, Pastor
m: 0414 835 074 e: jkminto@gmail.com
Wardens
Rhylla Webb m: 0419 682 031
Lorraine Veach m: 0475 921 990
Allison Leech m:0407 388 373
Office
e: office@keppelanglican.org
p: (07) 4989 2108
Our address is: 15 Housden Pl, Taranganba QLD 4703, Australia