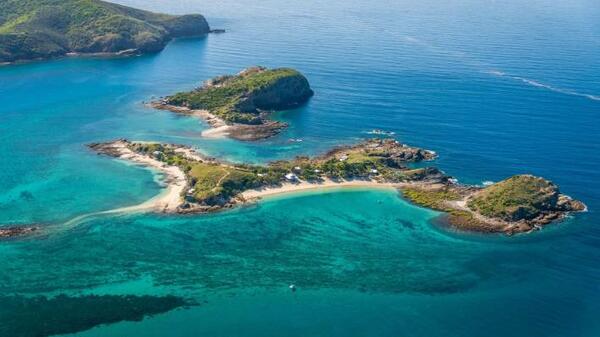 Keppel Anglican Newsletter
Wednesday 22 July 2020
In our Prayers
Australia
The Diocese of Wangaratta
Bishop – John Parkes and Margaret
THE DIOCESE OF CQ
Winton Parish – St Paul's Winton
For those known to us
Bill Carmichael, John Quaife, Mary Peacock, Rene West, Graham McCamley, Barry Tennent, Del Winkelmann, John Provan, Anita Suthers, June Waymouth, Danny Daffey, Marcus Belot, Rebecca van Diem, John, Fay & Arthur Weston, Coralyn Johansen, Max, Marzley Baldwin.
From our Wardens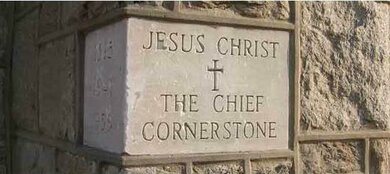 The last month has been a time of encouragement.
Firstly, we have been able to return to church and have experienced the joy of worshipping together once again. This has been made possible through the adherence to the Covid-19 safety guidelines. We recognise that these make worshipping together different in some aspects but these changes fade into insignificance against the ability to be together. We thank you all for your cooperation as we institute the requirements necessary to keep us all safe.
More technology is being installed to enable the recording of services so that people who are unable to join with us in person will still be able to so on-line.
We welcome any feedback you are able to give us in relation to our new way of doing church.
Secondly, the relaxation of the Covid-19 restrictions occurred in time for us to be able to joyfully welcome Philip & Jessica van't Spyker with their children at the Service where Philip and Jessica were commissioned as a Bush Church Aid Field Officers. We are fortunate as a Parish that Philip's role as a Families Minister will be centred at Keppel parish while providing outreach support across the whole Diocese.
And finally, the long-awaited announcement of our Bishop – Elect, the Right Reverend Peter Grice was made at the Special Synod conducted by Zoom on Saturday 18th July.
Please see the attached announcement from the Diocesan Administrator. It is also possible to hear the Peter Grice's address to Synod by going to the Anglican Church of Central Queensland Facebook page.
Parish Council Considerations.
This week the Parish Council was able to hold our first face-to face meeting after months of meeting via Zoom.
As well as further planning for continuing safe environments during worship, there was a need to consider how we may be able to proceed with important parish events such as VBS and the Christmas Tree Festival. It is recognised that these are important in the life of the Parish, so during this time of uncertainty in relation to public activities, we are exploring different ways of conducting these events within safe community guidelines.
Any suggestions are both sought and welcomed.
Special Synod Report.
This Special Synod was called with an emphasis on two agenda items – the challenging financial situation of the Diocese and the legal advice relating to the financial situation including the obligations of synod members relating to the diocese as a legal entity.
Rhylla Webb, Cheryl Schlenker & Allison Leech attended as elected representatives of the Parish along with Rev. Rob Stanley & Rev. Phillip Ward, Rev. William Oats & Rev. Philip van't Spyker.
The requirements of Synod Canon of 1893-2011 are for the inclusion of members of the Aboriginal and Islander Anglican Council. William, as an Aboriginal Wailwan Anglican, worshipping in the Keppel Parish represents the Diocese on the National Aboriginal Torres Strait Islander Anglican Committee (NATSIAC).
The Synod was open to all for the morning session and it was gratifying to know many of the Keppel Parishioners joined in on-line.
The Administrator's address while realistically outlining the many challenges facing the diocese, was also encouraging as we move forward in the love of Christ.
The Financial Situation of the Diocese is dire, in that, with a long history of negative budgets, dependence upon depletion of capital for ongoing operations and a 40% decrease in offerings across the diocese, there is severe issues with cash flow. The impending demands upon the Diocese to meet the redress & personal claims costs of historical abuse has resulted in the need to liquidate assets to meet our obligations. To this end all investment & non-essential church property not being used is being valued for sale.
The Legal Advice given to Synod was that all monies, with the exception of 2 trust funds with very specific intent, are available for use by the Diocese to meet any claims against it.
The message was that we as a Diocesan Family are responsible as a collective and as a family with God's help we will meet these issues together.
The Diocese is still forward looking in wanting to grow Christ's Kingdom and the joint appointment with BCA of Philip as a Families Minister is evidence of this.
Farewell Margo Purcell. After 15 years of commitment, advice, and support as both Synod Representative for the Emerald Parish & Chancellor, Margo has stood down Diocesan Chancellor. A motion of thanks was moved by acclamation.
Should you require any more information please do not hesitate to ask.
Allison Leech Lorraine Veach Rhylla Webb
Sermon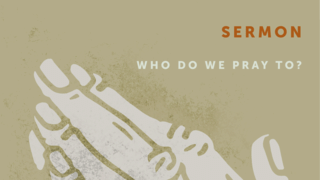 To whom do we pray?
1. Our God is in heaven doing whatever he pleases.
2. He is unlike a useless idol.
3. Trust in the Lord, he has blessed us.
To whom do we pray?
The God to whom we pray is the awesome wise God who can do immeasurably more than we can dare to ask or imagine.
Generosity
All that happens in our parish is funded entirely by the generosity of our community. During this time it is helpful to give via
electronic means. Giving can be done in 3 ways:
ANFIN Parish Direct form mailed to ANFIN to set up electronic transfers
Direct transfer can occur via your bank
Traditional offertory envelope at church
Account name:
Anglican Parish of Keppel
BOQ BSB: 124180
Account: 21415102
Offering Plate:
Note; we can no longer pass the offering plate in the middle of the service, but you will be able to leave your envelope or cash gift in the bowl as you enter the church.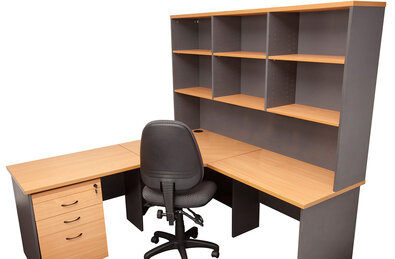 Shout out!
Seeking desk with return and bookshelves for the Parish office.
Food Relief Capricorn Coast
In recent news (Spectator 19/7/2020) it appears that Food Relief Cap Coast is not getting a lot of customers during the COVID pandemic. If you know anyone who needs help with food or financial support, please direct them to this wonderful local service. We commend this service and its amazing team.
Assistance needed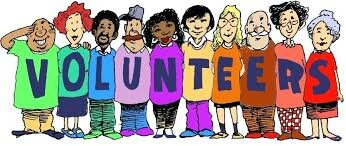 Aboriginal and Torres Strait Islanders Worshiping in Anglican Churches throughout the Rockhampton Diocese CQ
Are you willing to help...
establish a contact list of attending Aboriginal & Torres Strait Islander Anglicans
participate in the Bishop's advisory group, the 'Aboriginal & Islander Council'
promote Reconciliation activities throughout the diocese
fellowship as Anglican First Nation people through zoom catch-ups or through sharing ideas about; worship and liturgy, music, Aboriginal/Torres Strait Islander spirituality, and welcoming community into the local congregation.
For further information contact Rev'd William Oates.
e: familysuz@gmail.com m: 0402 022 976
Rockhampton Diocese's Aboriginal representative on the National Aboriginal Torres Strait Islander Anglican Committee (NATSIAC)
Church Cleaning - St James
Seeking volunteers who can dedicate 1 to 2 hours on a monthly cleaning roster at St James Church, Yeppoon. Please contact Lorraine Veach weekday mornings on (07) 4989 2108.
Forthcoming Services
Sat/Sun July 25/26
Readings: Genesis 29:15-28 ● Psalm 115:1-18 ● Hebrews 4:14-5:10 ● Luke 11:1-4
Sat/Sun August 1/2
Readings: Genesis 32:22-31 ● Psalm 17:1-7 ● 1 Peter 5:1-14 ● Matthew 14:13-21
Connect Groups
If you would like to be supported, please contact our office to join one of our CONNECT groups!
A CONNECT group where you receive a phone call each week to see how you are doing, and if you want, someone can pray with you, or
A CONNECT group which meets through ZOOM once a week to look at the bible and pray together (see days and times below):
Monday 7pm with Di and Danny.
Wednesday 7:30pm with Rob.
Thursday 7:30pm with Rob.
Sunday 11am with Rob after Church; this is a new group.
Daily Office
8.30am Tuesday at St James Church.
8am Wednesday and Thursday via Zoom.
Join via Zoom Meeting
By phone: +61 2 8015 6011 Australia
By video/computer: https://us02web.zoom.us/j/4394635816?pwd=dUwvd0s5SFhqSXNtV0F2ZW1UbENyQT09
Meeting ID: 439 463 5816
Password: 468421
Diocesan News
From https://anglicanchurchcq.org.au
It is with much joy and gratitude to God that we announce the successful election of the Very Rev'd Peter Grice as the 13th Bishop of the Diocese of Rockhampton.
Peter currently serves as the Dean of Holy Cross Cathedral in the Diocese of North West Australia. Peter and his wife Virginia will arrive in Central Queensland in early 2021. Please watch for further communication regarding consecration and installation dates.
Congratulations Peter! We are looking forward to welcoming you and your family to beautiful Central Queensland!
Read the Episcopal Announcement.
The Diocesan Newsletter - CQFirst Vol1 Issue5 is available on the website at: https://anglicanchurchcq.org.au/gazette.html
Contacts
Pastoral Leaders
Rob Stanley, Senior Minister
m: 0427 727 080 e: r@keppelanglican.org
Philip van't Spyker
m: 0416 258 292 e: philipvs@keppelanglican.org
Rev. Canon Phil Ward
m: 0407 392 419 e: pward01@bigpond.net.au
Rev. William Oates
m: 0402 022 976 e: familysuz@gmail.com
John Minto, Pastor
m: 0414 835 074 e: jkminto@gmail.com
Wardens
Rhylla Webb m: 0419 682 031
Lorraine Veach m: 0475 921 990
Allison Leech m:0407 388 373
Office
e: office@keppelanglican.org
p: (07) 4989 2108
Our address is: 15 Housden Pl, Taranganba QLD 4703, Australia