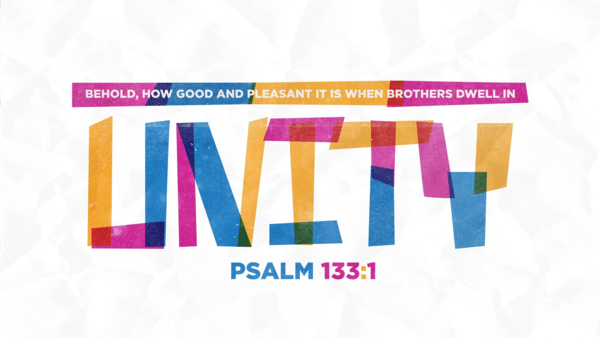 Keppel Anglican Newsletter
Friday 14 August 2020
In our Prayers
Australia
The Diocese of Newcastle
Bishop – Peter Stuart and Nicki, Assistant Bishop – Charlie Murray and Melissa, Assistant Bishop – Sonia Roulston
The Diocese of CQ
Special Ministry District of Blackwater – St Stephen's Blackwater, Under the care of the Commissary
For those known to us
Bill Carmichael, John Quaife, Mary Peacock, Rene West, Graham McCamley, Barry Tennent, Del Winkelmann, John Provan, Anita Suthers, June Waymouth, Danny Daffey, Marcus Belot, Rebecca van Diem, John, Fay & Arthur Weston, Coralyn Johansen, Max, Marzley Baldwin, Jan Robinson, Lyndall Anderson.
Prayer of the Week
Almighty God, you have given your only Son to be for us both a sacrifice for sin and also an example of godly life: give us grace that we may always thankfully receive the benefits of his sacrifice, and also daily endeavour to follow the blessed steps of his most holy life; through the same Jesus Christ our Lord. Amen.
From Philip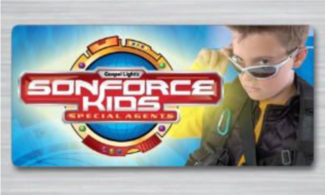 Psalm 97:1 say - The Lord reigns! Let the earth rejoice.
This is great news, especially during the events in our world. A small team has been working on our VBS for children during the second week of October school holidays (28 Sep-2 Oct). We've been weighing up if VBS can run in 2020. The good news is that VBS will be on in 2020. The great news is that VBS will be bigger than ever this year. We are doing a 'home delivered' VBS right across Central Queensland.
The children will be special agents looking in training with our Sonforce Kids program. Through the use of technology and some creative preparation we will be able to offer this program to young special agents right across our diocese.
We will be doing a mixture of Zoom broadcasts, some home delivered crafts, food ideas and small group discussions and some sharing with each other. I'm looking forward to seeing photos of how people have been doing VBS in their homes and what things that the children have learnt about the Lord.
This will be the first time that this has happened in Queensland as far as we are aware. The idea that children in isolated communities will hear the gospel and know the Lord that reigns is wonderful news. We together can rejoice in the Lord who reigns and has enabled this to happen.
Please be in prayer for the children in both the Yeppoon area and across our diocese that they will be keen to join in and hear the lifesaving news of Jesus.
God-willing we will host a BBQ on the Friday at the end of the week to see the children of Yeppoon area together.
We are praying that we can host a face-to face VBS in the future, when it is safe to do so.
If you wish to participate, donate crafts, money for postage or to cook sausages. Please contact Colleen or Philip.
We plan to have flyers ready any day now. Please be praying about who you can invite to VBS 2020.
Philip
Sermon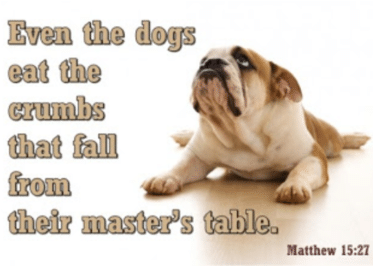 Matthew 15:10-28
What is the problem between God and Humans?
How do we fix it?
1. The sinful heart defiles a person from within.
2. A Gentile dog with no rights recognises Jesus as the son of David.
Big Idea: People who know they have bad hearts and no rights can come to Jesus to be saved.

Generosity
All that happens in our parish is funded entirely by the generosity of our community. During this time it is helpful to give via
electronic means. Giving can be done in 3 ways:
ANFIN Parish Direct form mailed to ANFIN to set up electronic transfers
Direct transfer can occur via your bank
Traditional offertory envelope at church
Account name:
Anglican Parish of Keppel
BOQ BSB: 124180
Account: 21415102
Offering Plate:
Note; we can no longer pass the offering plate in the middle of the service, but you will be able to leave your envelope or cash gift in the bowl as you enter the church.
Assistance needed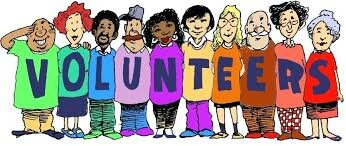 Aboriginal and Torres Strait Islanders Worshiping in Anglican Churches throughout the Rockhampton Diocese CQ
Are you willing to help...
establish a contact list of attending Aboriginal & Torres Strait Islander Anglicans
participate in the Bishop's advisory group, the 'Aboriginal & Islander Council'
promote Reconciliation activities throughout the diocese
fellowship as Anglican First Nation people through zoom catch-ups or through sharing ideas about; worship and liturgy, music, Aboriginal/Torres Strait Islander spirituality, and welcoming community into the local congregation.
For further information contact Rev'd William Oates.
e: familysuz@gmail.com m: 0402 022 976
Rockhampton Diocese's Aboriginal representative on the National Aboriginal Torres Strait Islander Anglican Committee (NATSIAC)
Join your Keppel Anglican team
Please let us know where you would like join in!
Kids Church
Readers
Welcomers
Church set up / clean up
Musicians
Sound desk
Newsletter creation
Service presentations
Grounds
And any other!
Church Cleaning - St James
Seeking volunteers who can dedicate 1 to 2 hours on a monthly cleaning roster at St James Church, Yeppoon. Please contact Lorraine Veach weekday mornings on (07) 4989 2108.
Forthcoming Services
Sat/Sun August 15/16
Readings: Genesis 45:1-15 ● Psalm 133 ● Romans 11:13-36 ● Matthew 15:10-28
Sat/Sun August 22/23
Sunday 9.30am Baptism/Family Service
Readings: Exodus 1:8—2:10 ● Psalm 124 ● Romans 12:1-8 ● Matthew 16:13-20
Sunday August 30
Sunday 9.00am @ Yeppoon Combined Service
Readings: Exodus 3:1-15 ● Psalm 105:1-6, 23-26 ● Romans 12:9-21 ● Matthew 16:21-28
Connect Groups
To join a CONNECT group, please contact our office.
Everyone welcome!
Monday 7pm with Di and Danny (2nd & 4th)
Wednesday 9.00am with Lyn at Emu Park
Wednesday 7:30pm with Rob
Thursday 7:30pm with Rob
Friday 1.30pm with Colleen at the Chapel (2nd & 4th)
Sunday 11am with Rob after Church (new group)
To join the Daily Office
8.30am Tues at St James Church and 8am Wed via Zoom.
Join via Zoom Meeting by phone: +61 2 8015 6011 Australia or by video/computer: https://us02web.zoom.us/j/4394635816?pwd=dUwvd0s5SFhqSXNtV0F2ZW1UbENyQT09
Meeting ID: 439 463 5816. Password: 468421
Diocesan News
CQFirst Vol1 Issue6
The Diocesan Newsletter is available on the website at: https://anglicanchurchcq.org.au/gazette.html
Prayer diary
Our 2020/21 Prayer diary will be available shortly at https://anglicanchurchcq.org.au/directory_search.html
or select the 'resources' tab from the home page
(bottom right of the page).
Monthly Meditations at St Paul's Cathedral
What is it?
An unstructured time of meditation and contemplation with the Lord set to beautiful music in the magnificent St Paul's Cathedral. Join us on the first Wednesday of every month anytime from 5.30 to 6.15 pm. All welcome. No RSVP required.
Covid guidelines apply – social distancing mandatory; silence recommended.
RI Positions Available (paid casual position)
Primary School Christian Religious Instruction Ministry Worker needed for casual paid employment at Primary Schools in the Rockhampton area. Great pay and great working environment.
The position involves a few lessons at the moment with possibly more (during school terms from Mid Feb to last week in Nov). Work can commence August after some training
For Position Description or more information please contact
Mrs Raelene Robinson on 0438 361 972 or e: regiftfund@gmail.com
(RI Public Gift Fund Coordinator Rockhampton Region)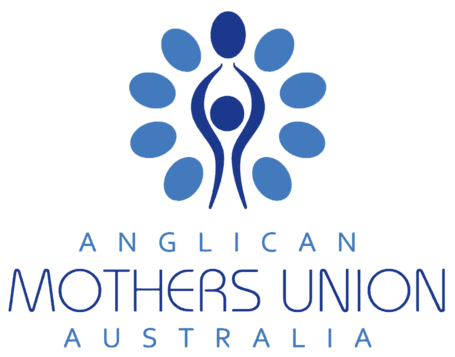 Our Mothers' Union meetings are resuming
next week on Thursday 20th August.
Anyone interested in joining is very welcome to attend.
Anglicare CQ - how big is your heart?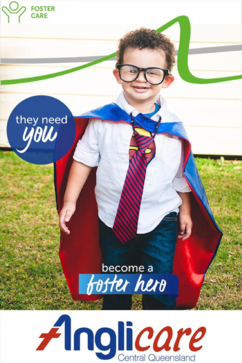 Currently across Central Queensland there are nearly 2000 children in care. Sadly, there is currently a shortage of approved Foster Carers and most are stretched beyond capacity. This shortage is causing significant stress for children, families, carers, and professional staff.
Children are only removed from their families when all other wider family options have been exhausted. In their most traumatised state, these little ones are often sitting in offices waiting until staff are able to source a bed for a night. They are scared and sad. This is when Foster Carers step in to provide a safe home.
Foster carers open their hearts and their homes to children and young people who are unable to live at home with their own families because of abuse or neglect. More Foster Carers are needed throughout Central Queensland.
Almost anyone who wants to make a difference in a child's life can become a foster carer. Foster Carers come from all walks of life. The main criteria is that you can provide a safe and caring home for a young person. It is a special job that needs people with a generous heart. AnglicareCQ will provide the training and support you need.
If you or somebody you know could open their home for a child in need, please contact the AnglicareCQ Foster Care Team. You just need to be you and have the passion to make a difference in a child's life.
Di Cooper
07 4837 5334
dcooper@anglicarecq.org.au

Our address is: 15 Housden Pl, Taranganba QLD 4703, Australia