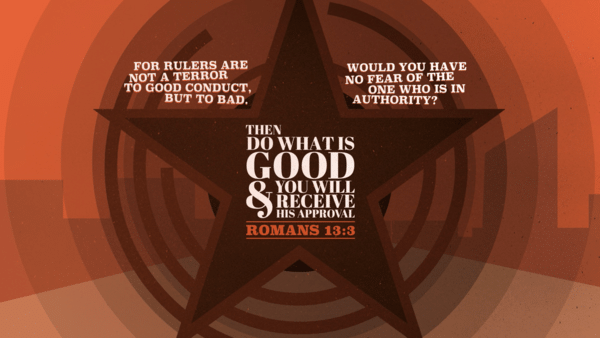 Keppel Anglican Newsletter
Friday 4 September 2020
Prayers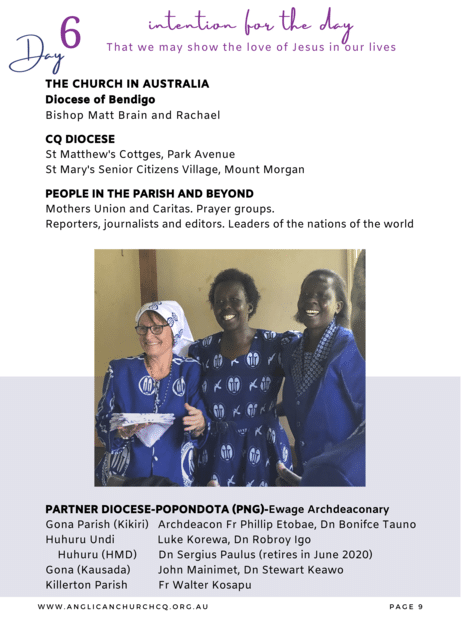 For those known to us
Bill Carmichael, John Quaife, Mary Peacock, Rene West, Graham McCamley, Barry Tennent, Del Winkelmann, John Provan, Anita Suthers, June Waymouth, Danny Daffey, Marcus Belot, Rebecca van Diem, John, Fay & Arthur Weston, Coralyn Johansen, Max, Marzley Baldwin, Jan Robinson, Lyndall Anderson.
Message from Rob
Welcome!
Last Sunday we had a great time at our Combined Parish Service. With almost 80 people present, we had a good reason to be thankful for our church building in Yeppoon. Some local churches don't have buildings large enough to have more than 50 people present under COVID restrictions. What a wonderful reminder of God's blessing upon our Parish, being able to gather, united, in our own building in one place.
As is our practice, the Parish Wardens updated us on our Parish life, and it was good to be encouraged by what is happening.
As part of their presentation, I shared with the Parish, my joy in how we have worked together during these difficult COVID times. With the Parish implementing all the necessary COVID measures, I have been impressed and encouraged by how we have adapted and how we have been willing to change our way of life. We understand the need to keep one another safe and we desire safety for one another. Even with something as precious as Communion, something so personal and so important to us. Even here we have adapted out of our love for one another and out of our desire to protect one another.
I thank you! Thank you for supporting me as I have sought to guide us through this most tumultuous time. Thank you for your love for one another that seeks to protect. May God continue to walk with us, protect us and bless us as we move forward together, as family.
Sermon
Matthew 18:15-20 Conflict among God's people.
15 "If your brother sins against you, go and tell him his fault, between you and him alone. If he listens to you, you have gained your brother.
16 But if he does not listen, take one or two others along with you, that every charge may be established by the evidence of two or three witnesses.
17 If he refuses to listen to them, tell it to the church. And if he refuses to listen even to the church, let him be to you as a Gentile and a tax collector.
18 Truly, I say to you, whatever you bind on earth shall be bound in heaven, and whatever you loose on earth shall be loosed in heaven.
19 Again I say to you, if two of you agree on earth about anything they ask, it will be done for them by my Father in heaven. 20 For where two or three are gathered in my name, there am I among them."
How should Jesus' body, the church deal with sin?
1. When a fellow Christian sins against you, talk with them.
2. When that doesn't work, the church has Jesus helping them with discipline.
The members of Christ's church need to deal with sin in a way that honours Christ, remembering the eternal consequences.
Connect Groups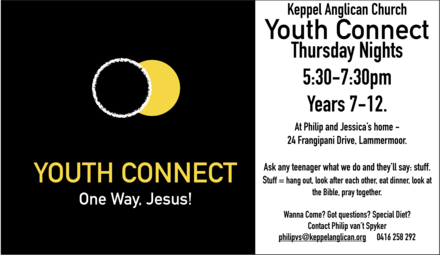 Monday 7pm with Di and Danny (2nd & 4th)
Wednesday 9.00am with Lyn at Emu Park
Wednesday 7:30pm with Rob
Thursday 7:30pm with Rob
Friday 1.30pm with Colleen at the Chapel (2nd & 4th)
Sunday 11am with Rob after Church (new group)
To join a CONNECT group, please contact our office.
Daily Office
8.30am Tues at St James Church and 8am Wed via Zoom.
Join via Zoom Meeting by phone: +61 2 8015 6011 Australia or by video/computer: https://us02web.zoom.us/j/4394635816?pwd=dUwvd0s5SFhqSXNtV0F2ZW1UbENyQT09
Meeting ID: 439 463 5816. Password: 468421
Vacation Bible School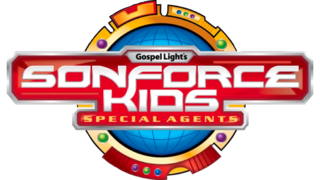 9am to 12pm 28 Sep - 2 Oct 2020
For kids in Prep - Yr 6
Register at www.keppelanglican.org
Rego closes 13 September 2020
Cost: $10 donation per family
For further information contact Philip van't Spyker 0416 258 292
Generosity
All that happens in our parish is funded entirely by the generosity of our community. During this time it is helpful to give via
electronic means. Giving can be done in 3 ways:
ANFIN Parish Direct form mailed to ANFIN to set up electronic transfers
Direct transfer can occur via your bank
Traditional offertory envelope at church
Account name:
Anglican Parish of Keppel
BOQ BSB: 124180
Account: 21415102
Offering Plate:
Note; we can no longer pass the offering plate in the middle of the service, but you will be able to leave your envelope or cash gift in the bowl as you enter the church.
Forthcoming Readings
Sunday 6th September
14th Sunday after Pentecost
Exodus 12:1-14 ● Psalm 149 ● Romans 13:1-10 ● Matthew 18:10-20
Sunday 13th September
15th Sunday after Pentecost
Exodus 14:19-31 ● Psalm 114 ● Romans 14:1-14 ● Matthew 18:21-25
Sunday 20th September
16th Sunday after Pentecost
Exodus 16:2-15 ● Psalm 105:1-6, 37-45 ● Philippians 1:1-11 ● Matthew 20:1-16
Sunday 27th September
17th Sunday after Pentecost
Exodus 17:1-7 ● Psalm 78:1-4, 11-16 ● Philippians 1:12-30 ● Matthew 21:23-32
Events
In a world where men are told to "Man Up" but they don't know what that means, and they actually feel more like a "Man Down" or "Man Overboard", it's hard to know how to live the good life.
At CQMC20, we'll consider what it means to live well and die well as God's man in a challenging world as we look at Paul's second letter to his young friend Timothy.
In this letter, Paul speaks man to man and tells Timothy to 'man up'!
He urges him to stick to the gospel, put in hard yards for Jesus every day, get over his insecurity and live to please God alone. Paul warns him that living for Jesus will never be easy, but that it is always worth it, because the gospel is the only real hope for men (and women) in this world.
It will be a day of straight talking, upfront honesty and above all, a great reminder of the fact that God has already given us everything we need to be godly men in our challenging world.
GUEST SPEAKER — GARY MILLAR
Our address is: 15 Housden Pl, Taranganba QLD 4703, Australia